Conservation Advocate will make the case for the Transit Safety and Investment Act Today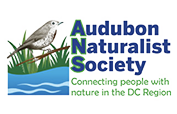 ANS Maryland Conservation Advocate Denisse Guitarra is also a speaker at today's MTA funding rally which starts at 4 p.m. in front of the Maryland House Office Building in Annapolis.
"The Transit Safety & Investment Act will provide a much-needed infusion of funds to make Maryland's transit systems more reliable, safe and efficient," Guitarra said. "Funding this act helps us strike a blow against climate change. Instead of more pavement, cars, and sprawl, we need to fully fund transit to move people quickly and safely into a greener, cleaner, more sustainable future. Building more lanes is a mind-boggling and utterly backward move."
Read her full SB424 testimony.
###
Follow ANS at: www.Facebook.com/Audubon Naturalist SocietyNaturalistSociety, www.Twitter.com/ANStweet
and @ANSNature on Instagram.
About ANS: Throughout its history, ANS has championed nature for all by playing a pivotal role in conserving our region's iconic natural places from development including the C&O Canal, Dyke Marsh and, most recently, Ten Mile Creek. Past ANS member and board president, Rachel Carson, author of Silent Spring, is credited with launching the now global environmental movement. ANS's nature experts provide hundreds of opportunities each year for children and adults to enjoy, learn about, and protect the environment.