Nature Forward Board of Directors
---
BOARD OFFICERS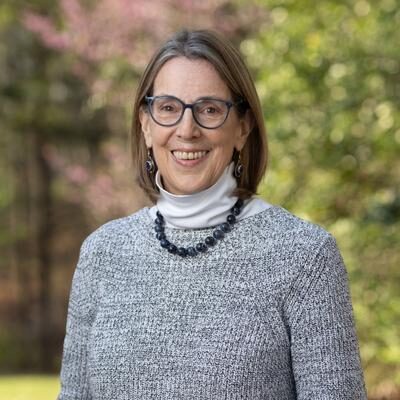 Diane Wood
President
Diane Wood recently retired from a career in environmental education and conservation in the US and overseas. For 13 years Ms. Wood was the President and CEO of the National Environmental Education Foundation (NEEF). While at NEEF, Ms. Wood developed a passion for engaging new audiences in environmental education and especially enjoyed linking sports fans to energy conservation in partnership with the National Basketball Association. Prior to NEEF, she was the Executive Director of the Center for a New American Dream, a non-profit committed to helping Americans consume more responsibly. Ms. Wood spent 17 years working for the World Wildlife Fund (WWF) where she held various leadership positions including Vice President for Latin America and the Caribbean and Vice President for Research and Development. Ms. Wood earned an M.S. in Environmental Education and Natural Resources Conservation from Cornell University. She has traveled extensively and served for three and a half years as a Peace Corps Volunteer developing environmental education programs in Paraguay. Diane is a long-time member of the Nature Forward and has wonderful memories of many nature walks on the grounds with her now grown daughters when they were younger. She looks forward to carrying on the tradition with her three-year-old granddaughter. Diane and her husband live in Washington DC and enjoy any opportunity to spend time in nature.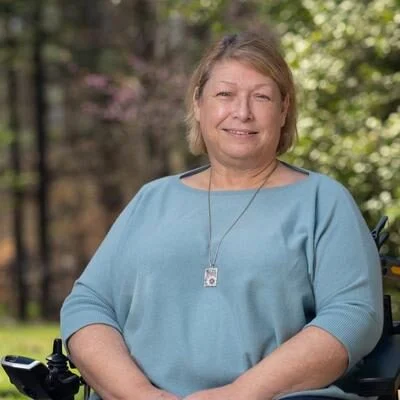 Beth Ziebarth
Vice-President
Beth Ziebarth has a personal interest and professional responsibility in advocacy for people with disabilities. She currently serves as the director of the Smithsonian's Accessibility Program. In her position, Ms. Ziebarth develops and implements accessibility policy and guidelines for the Institution's 19 museums, the National Zoo, and nine research centers, ensuring that the Smithsonian's 30 million annual visitors experience a welcoming environment that accommodates individuals of all ages and abilities. Her work includes staff training on accessibility and disability topics, facility and program technical assistance, direct accessibility services, outreach and collaboration, and four signature programs for people with disabilities. Ms. Ziebarth recently served on the Woodend 2065 Council and is a member of the Playspace Advisory Group. Her favorite vacations involve museums, great food and wine experiences, and enjoying the outdoors. She lives in Arlington, VA with her husband Chris Ziebarth.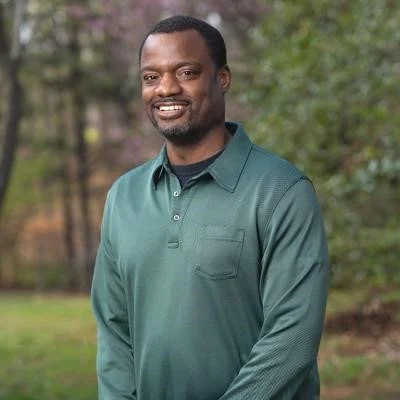 Hughey Newsome
Treasurer
Hughey Newsome developed an appreciation for nature as a child growing up in rural Southern Arkansas in the 1980s and 90s. He is currently serving as the Finance Director for the City of Pontiac Michigan, a position he took after his role as the Chief Financial Officer of the City of Flint, Michigan. While at Flint, he was responsible for overseeing all financial activities, including accounting for water-crisis related funding to support the recovery from that crisis. In that role, Hughey gained a deep appreciation for the need for Environmental Justice. Hughey has a long career in consulting and finance. He was a Senior Manager for Morgan Franklin, a Tysons Corner, Virginia based consulting firm. In addition to the numerous consulting and finance roles Hughey has held, he and his wife, Jalonne White-Newsome, launched EGE-squared (Empowering a Green Environment and Economy) in 2009, a company dedicated to consulting on sustainable practices for mid-sized companies. He is also a member of Green Leadership Trust, based in Washington, DC. He holds an M.B.A. from Harvard Business School, an M.S. in Electrical Engineering from Stanford University and a B.S. in Electrical Engineering from the University of Arkansas. He and his family reside in Oakland County, Michigan. Despite all of Hughey's accomplishments, the one he holds dear is graduating to become the husband of Jalonne and the father of their two daughters, Arielle and Jeannelyn. He is also very proud that he has visited every one of the lower 48 states of the USA over the past 20 years. Seeing the diverse beauty of this nation reinforced Hughey's appreciation for nature and his desire for all communities to have that appreciation.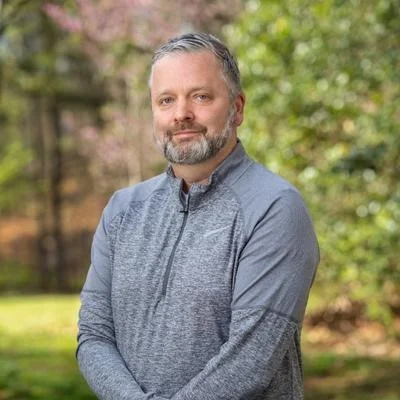 Rob Timmons
Secretary
Rob Timmons has over 12 years of program management, strategic planning and client relationship experience in the software industry, working on commercial, non-profit and government contracts. He is currently a Program Manager at Pantheon, a DC-based software company managing Federal Government healthcare related programs. He has also worked with clients, including the World Wildlife Fund, Pew Charitable Trusts and Fortune 500 corporations. Rob has a BFA in Fine Arts, an MBA in Finance and is a member of the Project Management Institute (PMI). As a member and volunteer, Rob has served on the Nature Forward Master Plan and Strategic Plan Committees. As a resident of the surrounding Woodend Sanctuary neighborhood and a local that has used nearby parks since childhood, the future of Nature Forward is a priority. He enjoys spending time outdoors with family and friends, participating in all types of activities and exploring parks across the country. Rob volunteers at his children's elementary school and is focused on other activism activities in the surround area.
BOARD MEMBERS (in Alphabetical Order)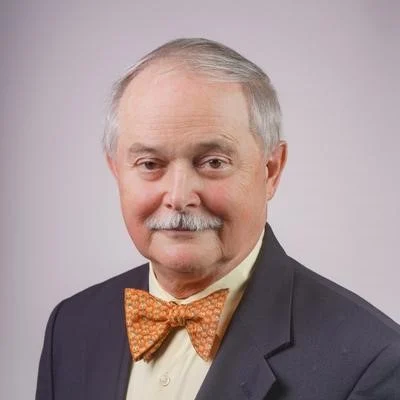 Dr. James Burris
Dr. James Burris and his wife Christine have been Nature Forward members for more than 40 years. Service on the Nature Forward Board would match well with Jim's lifelong interest in natural history and community service. Jim and Christine have enjoyed participating in Nature Forward trips to Costa Rica and the Galapagos islands. Jim has a particular interest in Lepidoptera and pollinator habitats. He is a volunteer for the Woodend Forest Restoration Project and has been selected to serve on the Nature Forward Development Committee. Jim is also active in Scouting, having served since 1998 as Assistant Scoutmaster of Troop 1946 in Washington DC. He is certified in Wilderness First Aid. Professionally, Dr. Burris is Clinical Professor of Medicine and Pharmacology at Georgetown University School of Medicine, where he serves on the curriculum committee. He retired in 2017 after 28 years of Federal Service as a physician with the United States Public Health Service and the U.S. Department of Veterans Affairs. He earned a Bachelor's degree in Biology from Brown University, an MD from the College of Physicians and Surgeons of Columbia University, and completed residency training in internal medicine at Georgetown University Medical Center.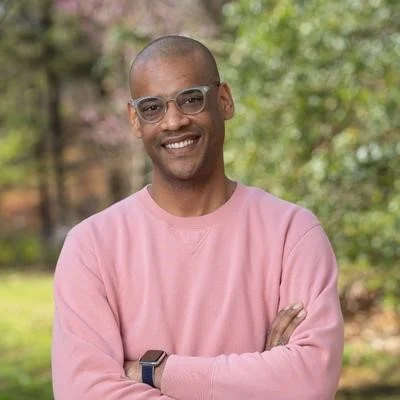 Noel Carson
Noel Carson Vice President of Marketing and Creative Director with Bozzuto, a diversified real estate organization celebrated for its mixed-use developments, construction, property management, and homebuilding across the US. Noel is charged with driving the consumer-facing creative tone of the Bozzuto brand and leads the team principally responsible for the brand launch of a growing pipeline of over 30,000 residential units across Bozzuto's nationwide footprint. His work has been featured in How Magazine, Graphic Design USA, and PRINT and has been the recipient of over 70 regional and national awards through the American Advertising Federation, GDUSA, and Creativity International, among others. One of his newest projects includes Chevy Chase Lake, poised to bring over 86,000 sf of flagship retail across three residential buildings, including the Ritz-Carlton Residences in Chevy Chase, Maryland. Prior to joining Bozzuto, Noel led the marketing group for Hickok Cole, a prominent DC-based architecture, interior design, and creative agency serving Fortune 100, non-profit, and government clients. Noel graduated from the University of Notre Dame Mendoza College of Business with dual majors in Marketing and Design. He holds Certificates of International Business and Asian Pacific Studies from Notre Dame Australia. Noel also holds an MBA from the Georgetown University McDonough School of Business. He is a current resident of Chevy Chase, Washington, DC.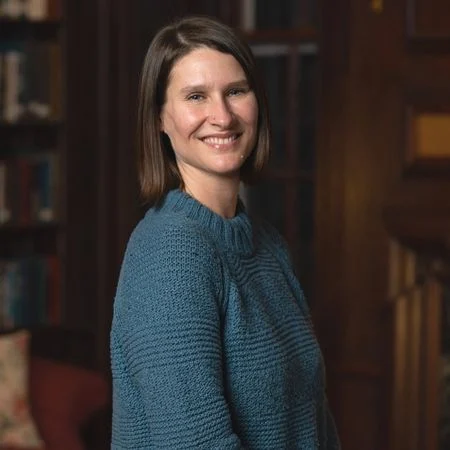 Sarah Davidson
Sarah Davidson is the Director for Water Policy at WWF. Sarah's areas of expertise include global water governance, transboundary water management, gender and freshwater conservation, and integration of water, sanitation, and hygiene with freshwater conservation to improve human and river basin health. Sarah previously spent 8 years with The Nature Conservancy. Prior to TNC, Sarah worked on international development issues including water resources management, gender, and environmental health. Sarah holds a Bachelor of Arts in anthropology from Cornell University and a Master of Science in Environment and Development from the London School of Economics & Political Science. An Iowa native, Sarah lives in Takoma Park, Maryland with her husband, two children, and their beloved pandemic puppy. Her first introduction to Nature Forward was as the perfect location for her son's 5th birthday party, and she and her family have continued to enjoy Nature Forward summer camps, birding classes, and strolls through Woodend Sanctuary.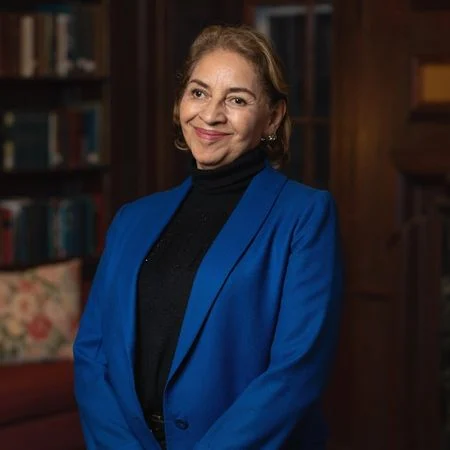 Josefina (Jo) Doumbia
Josefina (Jo) Doumbia is a Colombian national and holds Chemical Engineering and Master's and Doctorate Environmental Engineering degrees. After over 25 years, she recently retired from the World Bank where she focused on environmental, sustainability, and climate change aspects. By virtue of having worked in both developed and developing countries in approximately 30 countries, she has a great understanding of the key environmental and social impacts on people and the environment generated by the chemical, petrochemical, manufacturing, agribusiness, infrastructure, oil and gas, mining, and other sectors. Ms. Doumbia has been part of the planning committee for the last two Nature Forward Naturally Latino conferences and has been actively volunteering with several local environmental organizations. She is particularly interested in outreach to Spanish-speaking communities, where she thinks there is a particular need for more information on the natural environment. She is also a certified VA Master Naturalist and an Audubon at-home Ambassador.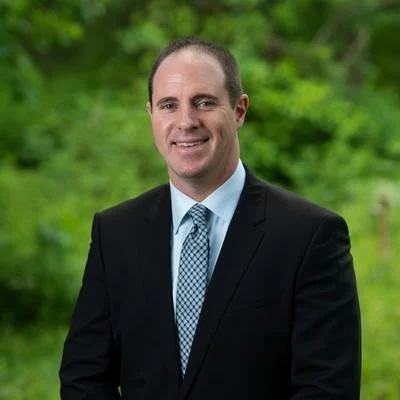 John Green
John Green is a Vice President of Commercial Banking at Sandy Spring Bank. As the primary relationship manager for a wide variety of corporations, non-profits, professional practices and government institutions, he works to find the most effective and tailored financial and business solutions for his clients. He has been in the financial world and banking industry for over 20 years, having earned his Bachelor of Business degree from James Madison University. As a lifelong student and lover of natural history, he has volunteered at the Smithsonian National Zoological Park in Washington, DC and at an equine therapy center in Wellington, Florida. His interests include animal husbandry, nature conservation and eco-travel. He resides in Chevy Chase, MD with his wife Olivia and their two dogs. His goal is to bring his years of financial experience to benefit an organization that shares his passion for nature and conservation.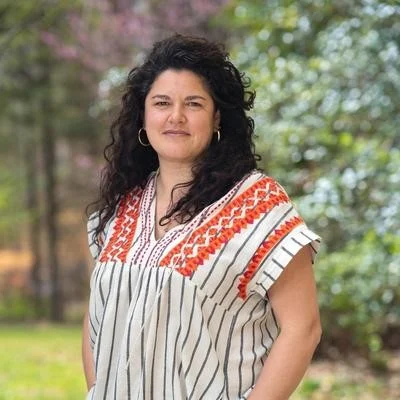 Rebecca Lemos-Otero
As a young person growing up in Washington DC, Rebecca Lemos-Otero began a volunteer gardening program in her neighborhood that would evolve into City Blossoms, a high-functioning, creative organization dedicated to supporting kid-driven, community-engaging green spaces. Through her role as Executive Director, as well as her other endeavors, Rebecca has amassed over twenty years of non-profit design, leadership, and management experience. She has first-hand knowledge about the challenges and rewards of being an entrepreneur and leader of color in the non-profit and philanthropic sectors. Since retiring from City Blossoms, Rebecca combines her passions for community development, environmental justice, and the creative arts as a consultant, helping others bring a lens of awareness and nuance to their own work and organizations. Rebecca received much of her initial education and training from a fierce and diverse collective of social justice activist mentors and added to that a B.A. from Fordham University and an M.F.A from the Maryland Institute College of Arts. Rebecca has been honored as a Nature Forward Environmental Champion at our Naturally Latinos Conference and has been a panel moderator for Naturally Latinos as well.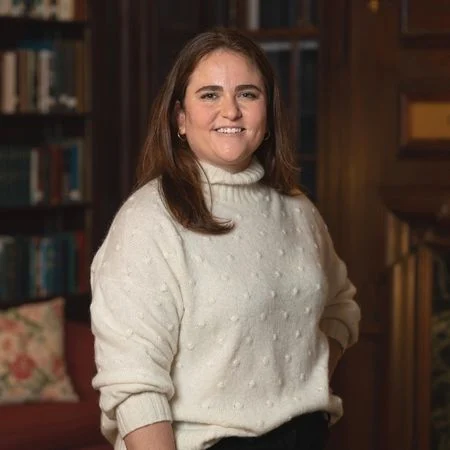 Rebecca Long
The environmental bug bit Rebecca Long early in life while growing up next to a county forest in Alexandria, VA. Years of exploring her backyard creek and spending time outdoors with family and friends led Rebecca to pursue a bachelor's degree in Environmental Geology from the University of Mary Washington. After graduation, her first job as the Chesapeake Conservation Corps volunteer at Potomac Conservancy introduced her to the communications field and a passion for educating and engaging the public about environmental issues through digital storytelling followed. Since then, Rebecca has served in various digital communications positions at the EPA's Office of Wetlands, Oceans, and Watersheds, American Rivers, and the Chesapeake Bay Foundation. She now serves as the Senior Manager of Digital Strategy for American Forests, leading the organization's digital communications strategy across websites, email, and social media. Rebecca lives in Washington, DC with her husband, Richard Mann, and their two cats.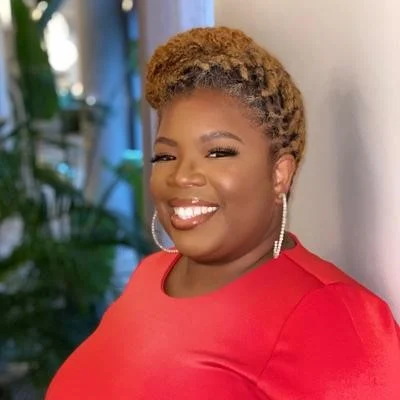 Chanceé Lundy
Chanceé Lundy is co-owner and Principal of Nspiregreen, a firm that combines engineering and urban planning with community organizing to fulfill a vision that facilitates the empowerment and transformation of every community on the planet through community, multimodal transportation, and environmental planning. She is a community-conscious engineer and Selma, Alabama native who uses her passion for eradicating inequities as fuel to provide technical competence and adept communication on environmental and transportation projects. At Nspiregreen, she is responsible for the management of environmental projects such as stormwater, energy, environmental policy, solid waste, air quality, and sustainability planning. Chanceé received her Masters of Science in Civil Engineering from Florida State University and holds a Bachelor of Science in Environmental Science from Alabama Agricultural and Mechanical University. She has partnered with Nature Forward as a panelist at our Taking Nature Black Conference. She lives in Washington, DC with her husband Dwight Russell and her rambunctious little boy, Amari.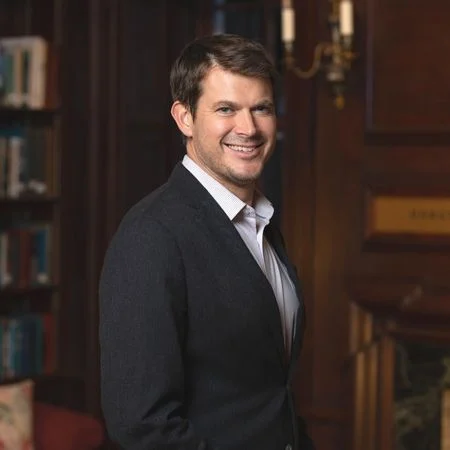 Bill McGrath
Bill McGrath has been working with adults and children with disabilities for over 20 years as an occupational therapist, home accessibility evaluator, and administrator in a variety of school, medical, and community-based services organizations. Currently, he leads a department of over 150 staff in Montgomery County Public schools providing assistive technology, occupational therapy, physical therapy, and inclusion services for over 3000 students with disabilities. Bill has presented nationally on universal design in physical space and learning pedagogy. Much of his childhood experience with nature was through the lens of his father, who used a powered wheelchair. Many family trips to experience the beauty of natural environments ended prematurely due to inadequate planning for accessibility. His father provided a model for his own lifelong advocacy for inclusion and equity. Bill was first exposed to Nature Forward through the GreenKids programming in a classroom serving students with intellectual disabilities over a decade ago. He was impacted by the clear commitment to creating meaningful opportunities to experience nature for all children in our community. He has enjoyed serving as a liaison between Nature Forward and a variety of disability specialists in the school system throughout the planning for the Nature Trail for All at Woodend. He looks forward to contributing his experience and commitment to inclusion and equity to the strategic efforts of Nature Forward. Bill, his wife, and two sons live in Silver Spring, MD, and enjoy frequent trips to the natural beauty in Western Maryland.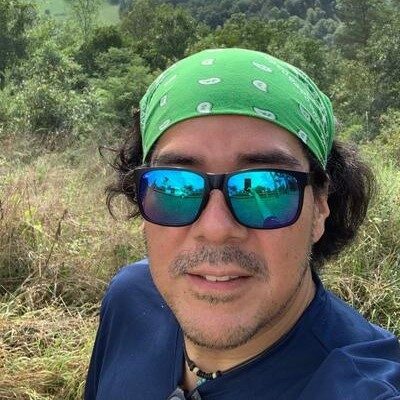 Abel Olivo
Abel Olivo joined Corazón Latino in 2018 as the Director of Community Outreach and Strategic Partnerships. A community activist in Prince George's County, Maryland, Olivo adds valuable insight and perspective to grassroots, grass-tops, and other community-oriented campaigns. As a former federal lobbyist and the head of government relations for a national non-profit organization, Abel has extensive experience in developing policy and effective implementation strategies, including building partnerships to maximize message, impact, and reach. Now, Abel uses his skills to promote his love of nature, bring access to our shared green spaces, and champion the importance of a clean environment to the Latino/Spanish-speaking community. Abel served as Planning Partner for Nature Forward's 2019 Naturally Latinos Conference and on the NF Inclusion, Diversity, Equity and Accessibility Task Force. The first in his family to graduate from college, Abel earned his BA in Political Science from The Ohio State University. Go Bucks!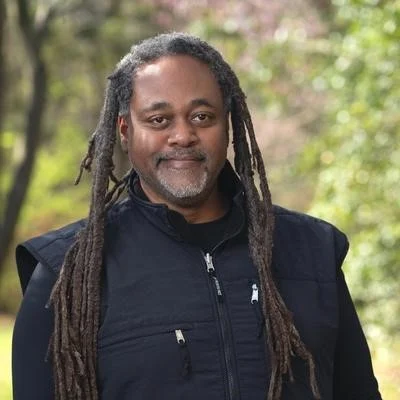 Alan Spears
Alan Spears is Senior Director for Cultural Resources at the National Parks Conservation Association. Alan uses real-life stories and a conversational style to connect with his audiences to promote NPCA's advocacy and the critical role the National Park Service plays in protecting, interpreting, and managing this nation's historic and cultural resources. A veteran advocate and member of the Government Affairs department, Alan's recent victories include joining with NPCA colleagues, partners and allies to win the designation of the Fort Monroe, Harriet Tubman Underground Railroad, Colonel Charles Young Buffalo Soldiers, Pullman, and Birmingham Civil Rights National Monuments. Alan currently manages NPCA's defense of the Park Service's National Heritage Area program and serve as NPCA's lead lobbyist for the campaign to establish a Julius Rosenwald & Rosenwald Schools national park site. Alan remains the only NPCA staff member to ever be rescued from a tidal marsh by a U.S. Park Police helicopter.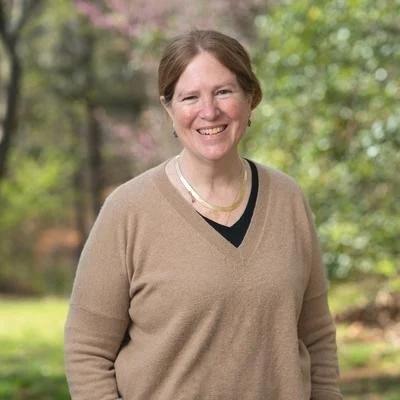 Nancy Voit
Prior to becoming a nature educator, Nancy studied Theater Arts Management and earned a BFA degree from Ithaca College in 1986 and worked in fundraising at Center Stage and National Aquarium in Baltimore between 1986 and 1992. In addition to completing the NHFS certificate in 2015, Nancy completed the following certifications to shore up her skills as a primary educator: Master Naturalist, (UMD Cooperative Extension, 2013;) Interpretive Guide, (National Association of Interpretation, 2017;) and Early Childhood Development Educator, (Montgomery College, 2018.) Today, Nancy writes and teaches a nature class for pre-school and elementary aged children called Naturally Fun at Wesley Nursery School and Fernwood Montessori School. Nancy also volunteers regularly in the Forest Kindergartner Class here at Nature Forward. In her spare time, Nancy loves to bike on the C&O canal and write a nature blog called Reflections of a Nitwit (https://reflectionsofanitwit.blogspot.com/) where she muses about her adventures in nature with family and friends. Nancy lives with her husband, Eric Voit, and their three children, Bobby, Tommy and Anna in Bethesda, MD.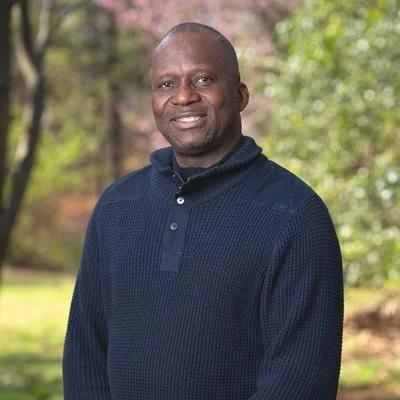 Willie Woode
Wilfred Quasie-Woode (Willie Woode) hails from Freetown, Sierra Leone. He holds a BSc. in Geology from Fourah Bay College, University of Sierra Leone, and an MSc. in Environmental Technology from the University of Maryland Global Campus. He is a VA State Certified Conservation Planner, Nutrient Management Planner, and Erosion and Sediment Control Planner and Inspector. Mr. Quasie-Woode is currently, Senior Conservation Specialist at the Northern Virginia Soil and Water Conservation District (NVSWCD), in charge of the agricultural component of Fairfax County's Chesapeake Bay Preservation program. He represents NVSWCD at various regional, state, and local level environmental committees, dealing with the Chesapeake Bay TMDL Phase III Watershed Implementation Plan. Among other extracurricular activities, Mr. Quasie-Woode is a member of the Nature Forward's Woodend 2065 Committee. He regularly volunteers with a certain government agency during their "Prescribed Burn" programs designed to suppress non-native invasive plants, establish native meadows, and enhance wildlife habitat opportunities. Willie and Phylinda are happily married with three children. They live in the suburbia of Maryland, in Prince George's County. He enjoys gardening, nurturing native plants, and enhancing opportunities for birds and other wildlife habitats at their property.