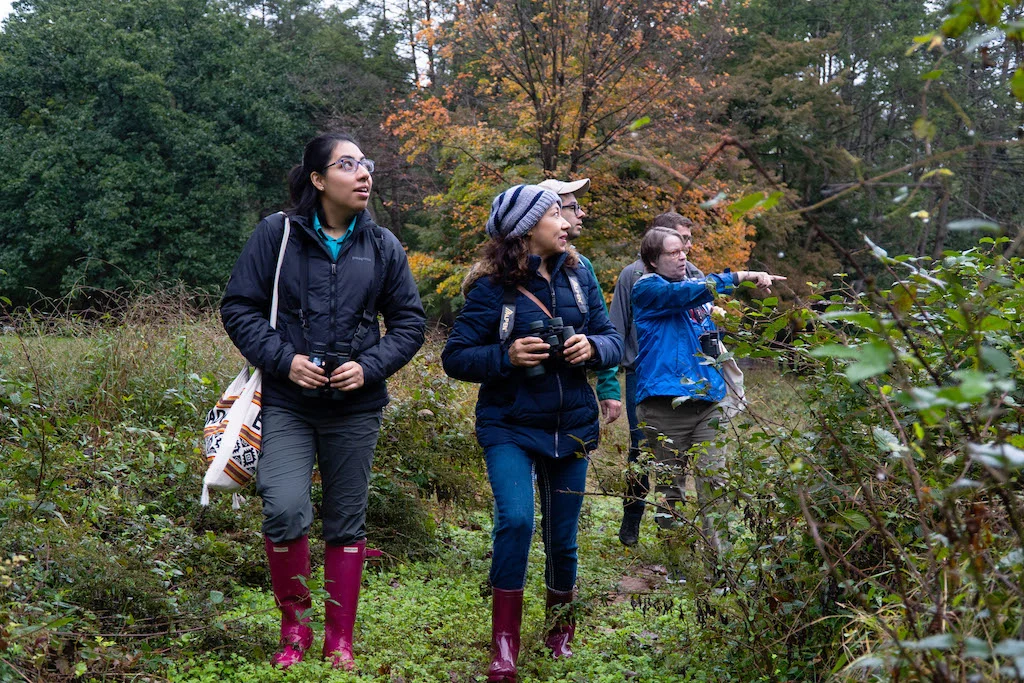 Natural History Field Studies (NHFS) Registration Information and Frequently Asked Questions
Nature Forward's Natural History Field Studies is a continuing education program for adults that provides a comprehensive and stimulating view of our region's natural history and conservation issues. Taught at the college freshman level, these courses are open to anyone 18 years of age or older, professionals and amateurs alike.
---
A Certificate of Accomplishment in Natural History is awarded to those choosing to complete a required curriculum of 39 Continuing Education Units (CEUs), but anyone can enroll in any class for the sheer pleasure of learning.
Registration for Natural History Field Studies courses can be done completely online.
Are Natural History Field Studies courses offered in-person or online?
NHFS classes are offered via online Zoom sessions with in-person field trips.
If I need to cancel my enrollment, what is the refund policy?
Nature Forward will provide you with a refund (minus a $25 administration fee) if you cancel your enrollment no later than the day following the first class lecture. After this date, no refunds will be provided. In the event that a course is canceled due to insufficient enrollment or other events beyond our control, we will notify you as soon as possible and provide you with a full refund.
How do I track my progress toward a Certificate of Accomplishment?
Students are responsible for keeping track of their courses. If you believe you are finished with the course requirements for the Certificate of Accomplishment, please send an email to [email protected] to confirm your completion of the program.
What if I have additional questions?
Please contact [email protected] if you have more questions about the Natural History Field Studies program. Interested in only auditing the classes? Register/pay online and drop Pam an email.