When We Drown Out Birds, We Suffer Too
For more information, contact [email protected] or 301-652-9188 x23 or Lisa Goodnight, [email protected],301-523-5394
CHEVY CHASE, MD – The Audubon Naturalist Society today submitted testimony to the D.C. Council in support of a ban that would prevent the sale or use of gasoline-powered leaf blowers in the District of Columbia beginning in 2022. ANS Member and Volunteer David Cottingham presented testimony at this afternoon's hearing. Here's an excerpt of what he read into the record: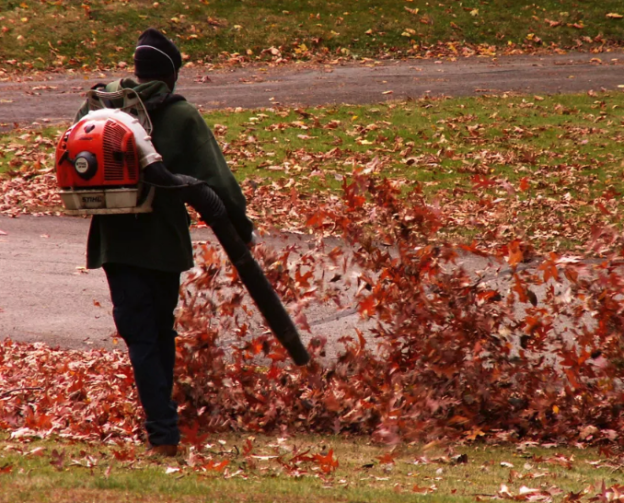 "Recent peer-reviewed scientific studies have shown that where there is loud, human-caused noise, many bird species suffer. Struggling to hear and be heard, they are less protected from predators and less able to find mates. Their stress hormones are elevated, with poor consequences for their health and reproductive success. Scientists have documented declines in bird numbers, bird diversity and bird nesting success in environments with elevated, non-natural noises.
"When we drive out and drown out birds, we suffer, too. It would be hard to imagine a hearing at which residents complained about too much birdsong. In fact, some schools in Britain use recorded birdsong to enhance students' concentration, while a children's hospital in Liverpool uses birdsong – what the poet Shelley called 'a rain of melody'– to reduce stress for their young patients. If we reduce unnecessary noises like those of gas-powered leaf blowers, birds and people will share the benefits."
The full testimony appears on the ANS conservation blog:
http://conservationblog.anshome.org/blog/ans-testimony-on-dc-noisy-leaf-blower-ban/
# # #
About ANS: ANS is the oldest, independent environmental organization in the DMV. Throughout its history, ANS has played a pivotal role in conserving our region's iconic natural places from development including the C&O Canal, Dyke Marsh and, most recently, Ten Mile Creek. Past ANS member and board president, Rachel Carson, author of Silent Spring, is credited with launching the now global environmental movement. ANS's nature experts provide hundreds of opportunities each year for children and adults to enjoy, learn about, and protect the environment.
Follow ANS at www.Facebook.com/Audubon Naturalist SocietyNaturalistSociety and www.Twitter.com/ANStweets