Honorees include First African Nobelist, Nation's Only African American Riverkeeper, and High School Senior Leading DC's Movement for Climate Action
For Immediate Release – February 11, 2020
Contact Lisa Goodnight, ANS Media Outreach Coordinator, at [email protected] or Caroline Brewer, Chair of Taking Nature Black and Director of Marketing and Communications for ANS, at [email protected] to schedule interviews with this year's Environmental Champions.
CHEVY CHASE, MD – The Audubon Naturalist Society will salute seven African American environmental advocates during the 2020 Taking Nature Black conference on February 27 at the Howard Hughes Medical Institute (HHMI), 4000 Jones Bridge Road in Chevy Chase, MD. The 2020 Environmental Champions will be awarded for engaging in service that improves the quality of life for under-resourced African American communities in ways that are unique, groundbreaking, and pioneering.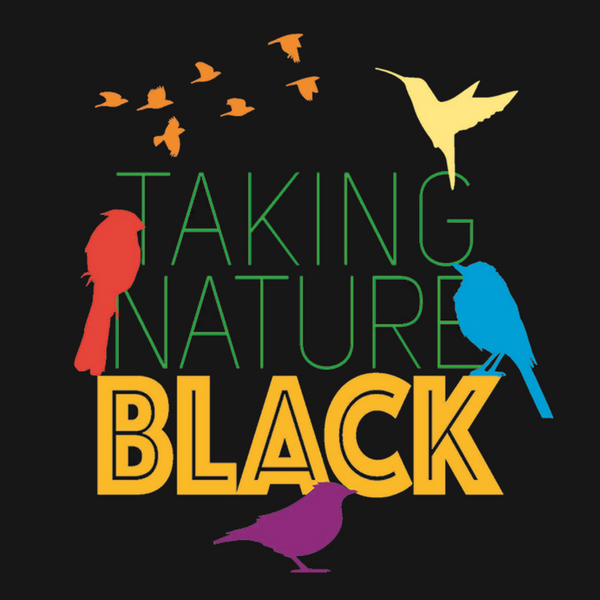 The 2020 #TakingNatureBlack Environmental Champions are:
Wangari Maathai, the first African woman to receive a Nobel Prize, is the 2020 Taking Nature Black Legacy Environmental Champion. In 1977, she founded the Green Belt Movement (GBM) an environmental organization that empowers communities, and particularly women, to conserve the environment and improve livelihoods. Professor Maathai was appointed Goodwill Ambassador for the Congo Basin Forest Ecosystem, the world's "second lung" after the Amazon Rainforest. Her four books (The Green Belt Movement: Sharing the Approach and the Experience, Unbowed: A Memoir, The Challenge for Africa, and Replenishing the Earth: Spiritual Values for Healing Ourselves and the World) and the documentary Taking Root: The Vision of Wangari Maathai expanded on and deepened the key concepts behind the Green Belt Movement's work and approach. The work of Professor Maathai and the Green Belt Movement continues to stand as a testament to the power of grassroots organizing, proof that one person's simple idea—that a community should come together to plant trees, can make a difference.
Fred Tutman, one of the longest serving riverkeepers in the Chesapeake region and the only African American riverkeeper in the United States, is a National Environmental Champion. Tutman is a grassroots community advocate for clean water in Maryland's longest and deepest intrastate waterway. He holds the title of Patuxent Riverkeeper, an organization that he founded in 2004. He was recently featured in the national magazine, Waterkeepers, and explained that, "In some ways, Patuxent Riverkeeper is a cross-cultural bridge between the have and the have-nots in this watershed, fighting some of the most controversial battles and, frankly, the hardest to fund."
In the same piece, Eagle Harbor, MD Mayor James Crudup spoke to Tutman's significant impact on his small community. "Before Fred we didn't have anyone that we could turn to and find out what was going on in regard to the town's waterfront. Recently he was very instrumental in our receiving grants from the Department of Environmental Resources, including a $100,000 grant to help creek flooding and erosion." Over 16 years, Patuxent Riverkeeper has litigated 19 cases and prevailed in eight of them, winning nearly a half-billion dollars in judicial penalties, fines and reparations from polluters. Tutman is known as a thoughtful listener, skilled strategist, and dogged fighter for what's right.
Tutman also lives and works on an active farm located near the Patuxent that has been his family's ancestral home for nearly a century. Prior to river keeping, Tutman spent nearly three decades as a media producer and consultant on telecommunications assignments across the globe.
Dr. Mustafa Santiago Ali, an Environmental Justice Gladiator blending sports, culture, policy, and activism to win on Climate Change, is a National Environmental Champion. Ali serves as the Vice President of Environmental Justice, Climate, and Community Revitalization for the National Wildlife Federation. He is also the founder of Revitalization Strategies, a business focused on moving our most vulnerable communities from "surviving to thriving." Before joining the National Wildlife Federation, Ali was senior vice president for the Hip Hop Caucus, a national non-profit and non-partisan organization that connects the hip-hop community to the civic process to build power and create positive change. In that role, he led the strategic direction, expansion, and operation of the Hip Hop Caucus' portfolio on climate, environmental justice, and community revitalization. A frequent television commentator, Ali is also a regular guest on WURD radio, Roland Martin Unfiltered, The Dean Obeidallah Show.
Akiima Price, a nationally respected thought leader at the intersection of social and environmental issues and the relationship between nature and community well-being, is a Regional Environmental Champion. Currently, Price works with the National Park Foundation and the National Park Service to build a friends group for Anacostia Park which includes River Terrace Park, Kenilworth Park and Aquatic Gardens, and the Frederick Douglass Historic Home. This group will ultimately use Anacostia Park to engage Ward 7 & 8 families in activities that support mental health, physical health, and social well-being. From her early career experiences as a National Park Service Interpretation Ranger in Boulder City, Nevada to her national work with environmental and social service organizations, Price has cultivated over 20 years of experience into cutting-edge best practices in trauma-informed environmentalism.
Tiaa Rutherford, Prince George's County's Litter Reduction Program Manager, who also responds to the affectionate title of "Trash Czar," is a Regional Environmental Champion. Rutherford oversees the county's efforts to reduce the amount of plastic and other debris in the Anacostia River and meet the goals of the county's stormwater discharge permit under the Clean Water Act. She is also working to increase the number of "Big Belly" trash compactors at high-litter locations in order to make it easier for county residents and visitors to dispose of recyclables and trash in separate containers. Twenty-nine Big Belly systems have been installed to date, and it is anticipated that 75 will be in use by the end of 2021.
Michael Carter Jr., an 11th generation farmer in the United States and the 5th generation to farm on Carter Farms – his family's century farm in Orange County, Virginia – is being honored as a Regional Environmental Champion as well. Carter leads workshops on how to grow and market ethnic African/Asian vegetables. He has worked in Ghana, Kenya and Israel as an agronomist and organic agricultural consultant. As a cliometrician, curriculum developer and program coordinator for his educational, cultural and vocational platforms, Hen Asem (Our Story) and Africulture, Carter shares the contributions of Africans and African Americans to agriculture worldwide and the many stories that history almost forgot. He trains students, educators and professionals in African cultural understanding, empathy, and implicit bias recognition.
Jerome Foster II, founder of The Climate Reporter, an international online publication with youth reporters from eight countries, DC youth organizer of the Global Youth Climate Strike and Fire Drill Friday veteran, is the conference's Youth Environmental Champion. Foster, who led strikes in front of the White House months before Jane Fonda's highly visible protests, is also the Founder and Executive Director of OneMillionOfUs, which is mobilizing young people to register and turn out to vote in the 2020 Presidential Election. He has written op-eds on Yes! Magazine, E&E News, and has spoken at UNICEF and on a panel at the United Nations High Commission on Human Rights facilitated by CIVICUS.
The Taking Nature Black Conference is a signature Black History Month event that celebrates African Americans in the environmental space, and provides educational, career-building, and networking opportunities.
###
Follow ANS at: www.Facebook.com/Audubon Naturalist SocietyNaturalistSociety, www.Twitter.com/ANStweet
and @ANSNature on Instagram.
About ANS: Throughout its history, ANS has championed nature for all by playing a pivotal role in conserving our region's iconic natural places from development including the C&O Canal, Dyke Marsh and, most recently, Ten Mile Creek. Past ANS member and board president, Rachel Carson, author of Silent Spring, is credited with launching the now global environmental movement. ANS's nature experts provide hundreds of opportunities each year for children and adults to enjoy, learn about, and protect the environment.