Statement by Eliza Cava, Conservation Director for the Audubon Naturalist Society on the new report from the Intergovernmental Panel on Climate Change (IPCC):
"We might get horribly sad and mad about the news in the IPCC's report out today. And that's okay. In our grief, though, we have an opportunity to think about all we can save – all the animals, plants, places, and humans that we must work our tails off to bring through this crisis as whole as possible. And every action to reduce emissions matters – because every tenth of a degree of warming is worse than the one before. There is nothing too small or too large to do, especially if we do them together. In coming weeks, ANS will be speaking to thousands of members and supporters about the IPCC report and all that we can save. We also, will continue to join our friends in defeating Governor Hogan's ill-advised Beltway expansion plan, which will only exacerbate the climate crisis in our region."

Eliza Cava, ANS Conservation Director, is available for additional comment and an interview: [email protected]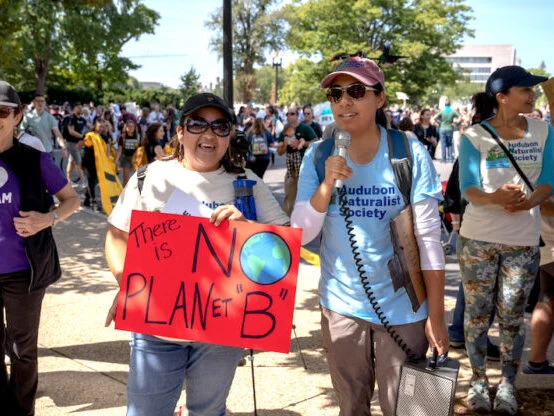 Caroline Brewer, Director of Marketing, Communications and Media, can be reached at [email protected]
Additional resources:
###
Follow ANS at: www.Facebook.com/Audubon Naturalist SocietyNaturalistSociety, www.Twitter.com/ANStweet
and @ANSNature on Instagram.
About ANS: Throughout its history, ANS has championed nature for all by playing a pivotal role in conserving our region's iconic natural places from development including the C&O Canal, Dyke Marsh and, most recently, Ten Mile Creek. Past ANS member and board president, Rachel Carson, author of Silent Spring, is credited with launching the now global environmental movement. ANS's nature experts provide hundreds of opportunities each year for children and adults to enjoy, learn about, and protect the environment.