The Land of Woodend Premieres April 25 at ANS's Woodend Sanctuary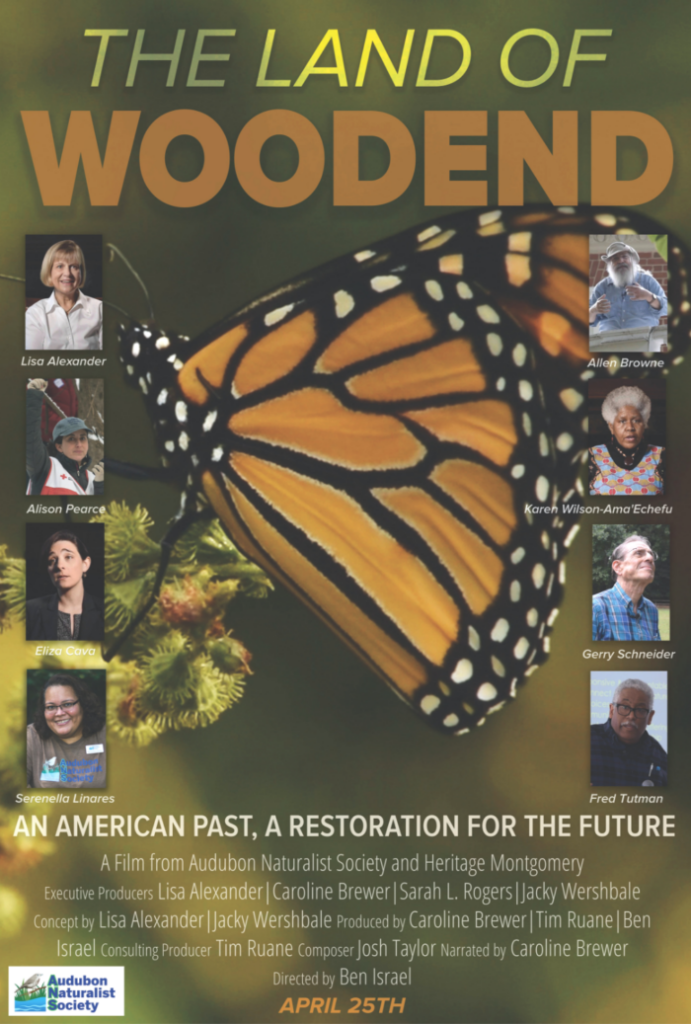 CHEVY CHASE, MD – The Audubon Naturalist Society is proud to announce the April 25, 2019 premiere of The Land of Woodend, which covers Native American, African American, European American, and Latino American experiences on the 40-acre property that's been home to ANS for 50 years and is the focus of its new Nature for All movement.
The Land of Woodend explores 400 years of history, mystery, beauty, blight, restoration and transformation on this diverse urban nature sanctuary. It reveals how the nature education, advocacy, and conservation organization is renewing habitats and strengthening ties to nature with communities in the DC region through a remarkable restoration effort that includes a forest, stream, pond, meadows, native plants, an accessible trail, mansion upgrades, and more.
The Land of Woodend showtimes are 2 – 3:30 pm (Matinee) and 7 -8:30 pm (a special Conservation Café presentation). Tickets are $15 and can be purchased here. The hourlong documentary was produced with the help of a grant from Heritage Montgomery and produced and directed by ANS's Staff Videographer Ben Israel.
###
Follow ANS at: www.Facebook.com/Audubon Naturalist SocietyNaturalistSociety, www.Twitter.com/ANStweet
and @ANSNature on Instagram.
About ANS: Throughout its history, ANS has championed nature for all by playing a pivotal role in conserving our region's iconic natural places from development including the C&O Canal, Dyke Marsh and, most recently, Ten Mile Creek. Past ANS member and board president, Rachel Carson, author of Silent Spring, is credited with launching the now global environmental movement. ANS's nature experts provide hundreds of opportunities each year for children and adults to enjoy, learn about, and protect the environment.