On Saturday July 15th, we celebrated the 10th Latino Conservation Week by hosting a free bilingual forest bathing event in Prince George's County. We had over 50 people from the Edmonston and Riverdale communities join for a family friendly day where participants were able to relax among the trees of Tanglewood Park, eat delicious snacks and pizza, and learn about different organizations tabling at event. Nature Forward also gave out free reusable bags to all families to take home.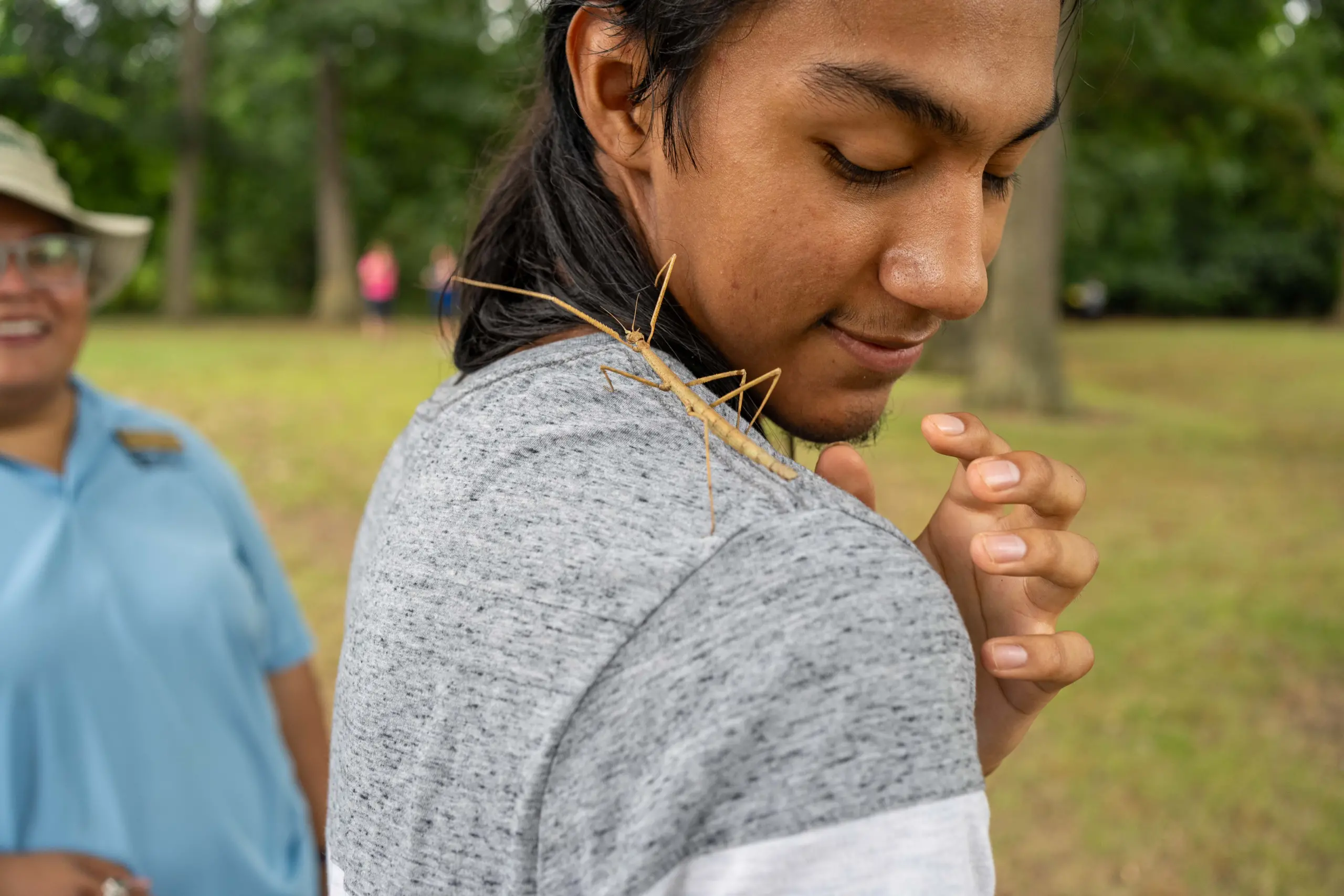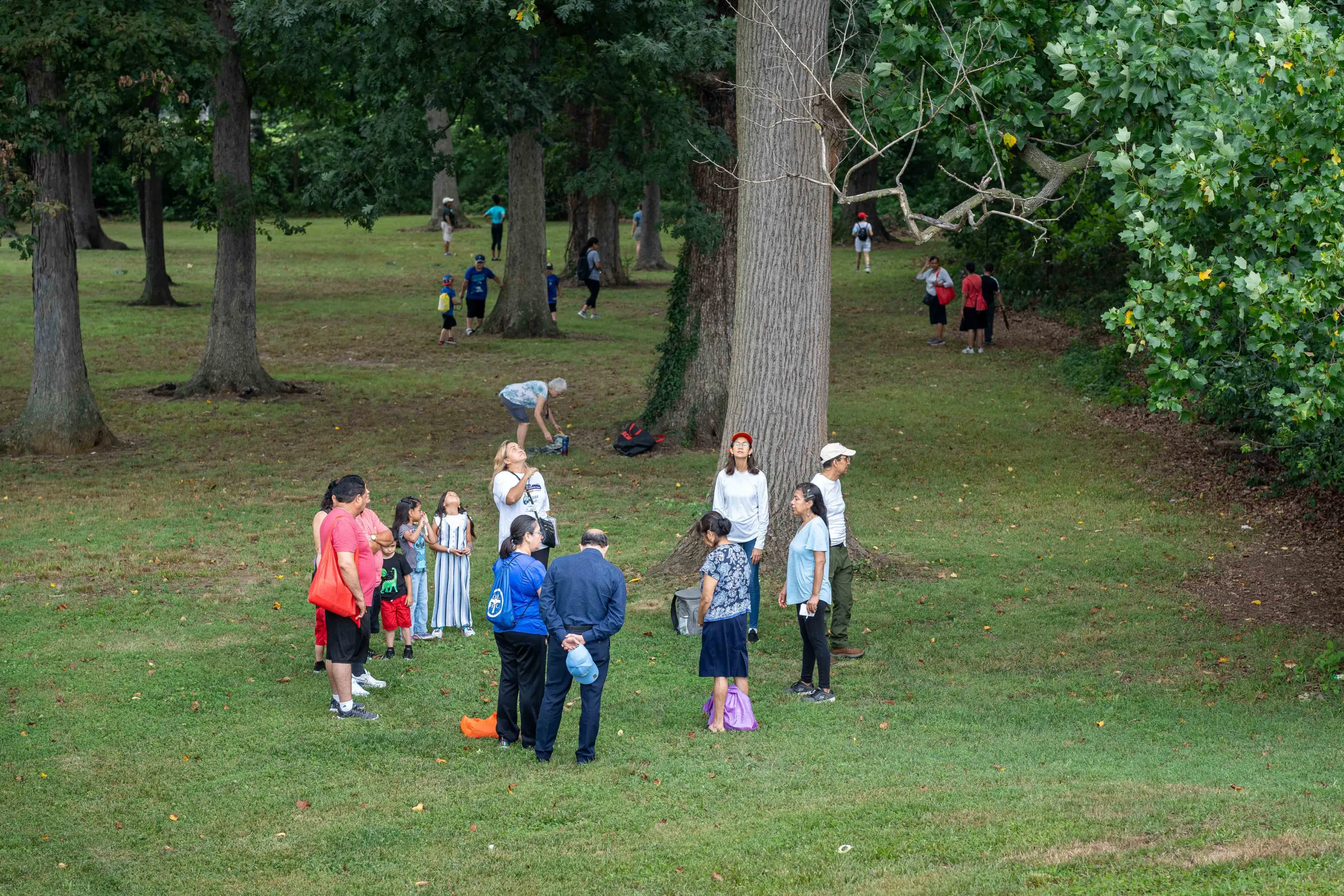 Our three certified forest guides (Raquel Pinto, Ana Ka'ahanui, and Adria Zeldin) lead the Latine families on a 1.5-hour long forest bathing/meditation walk with a tea ceremony around Tanglewood Park. For most families this was their first time doing this activity in the forest and they enjoyed being able to relax in nature among their families and with others.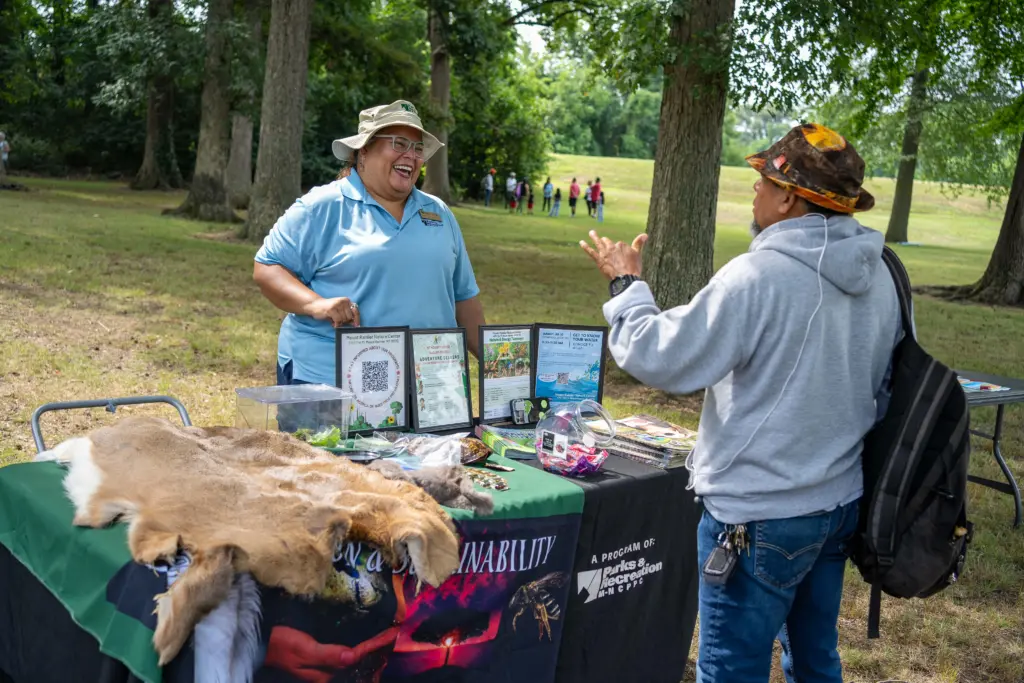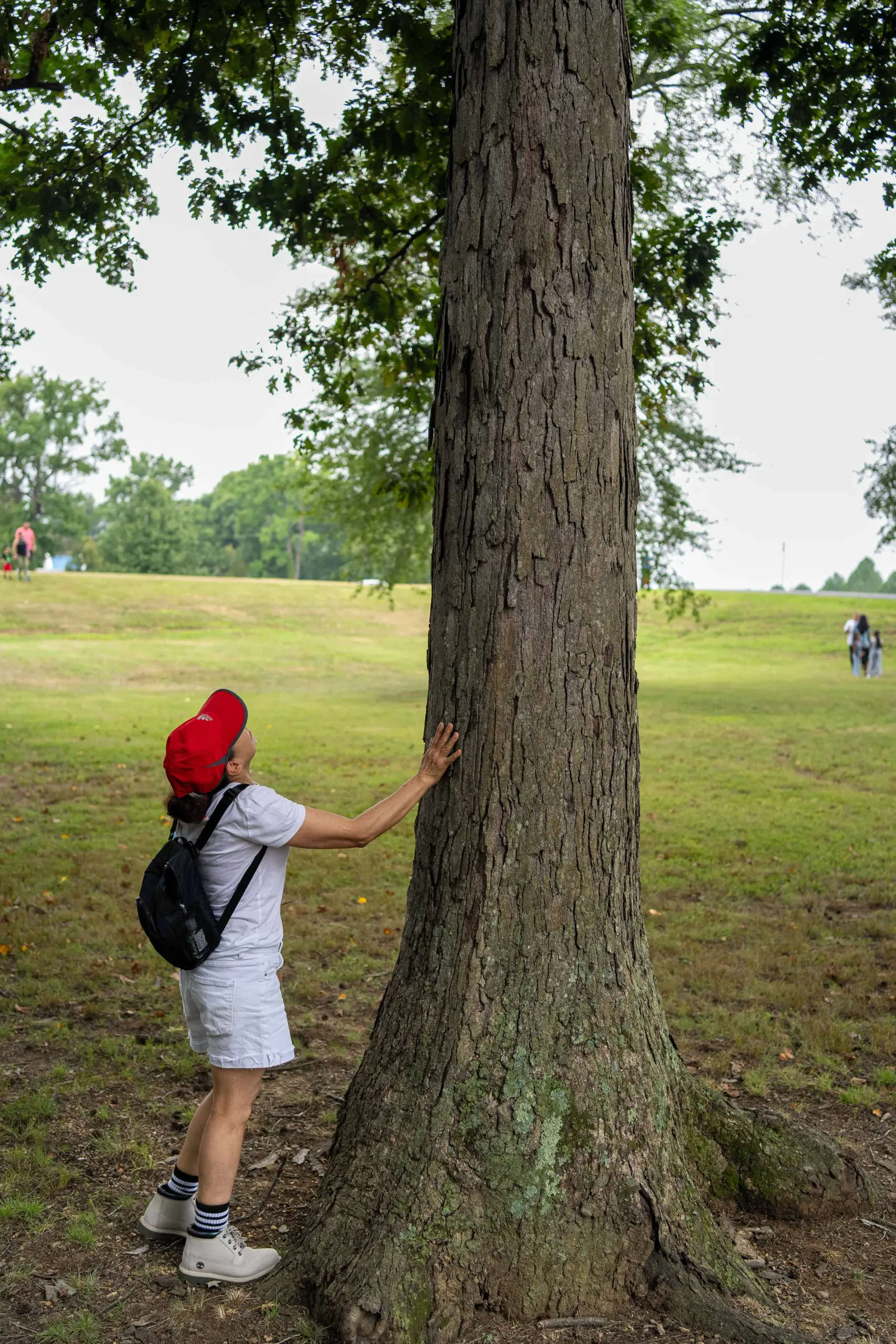 The event was hosted by Nature Forward & Prince George's Parks & Recreation (MNCPPC) and funded by the US Forest Service and the Chesapeake Bay Trust.
---