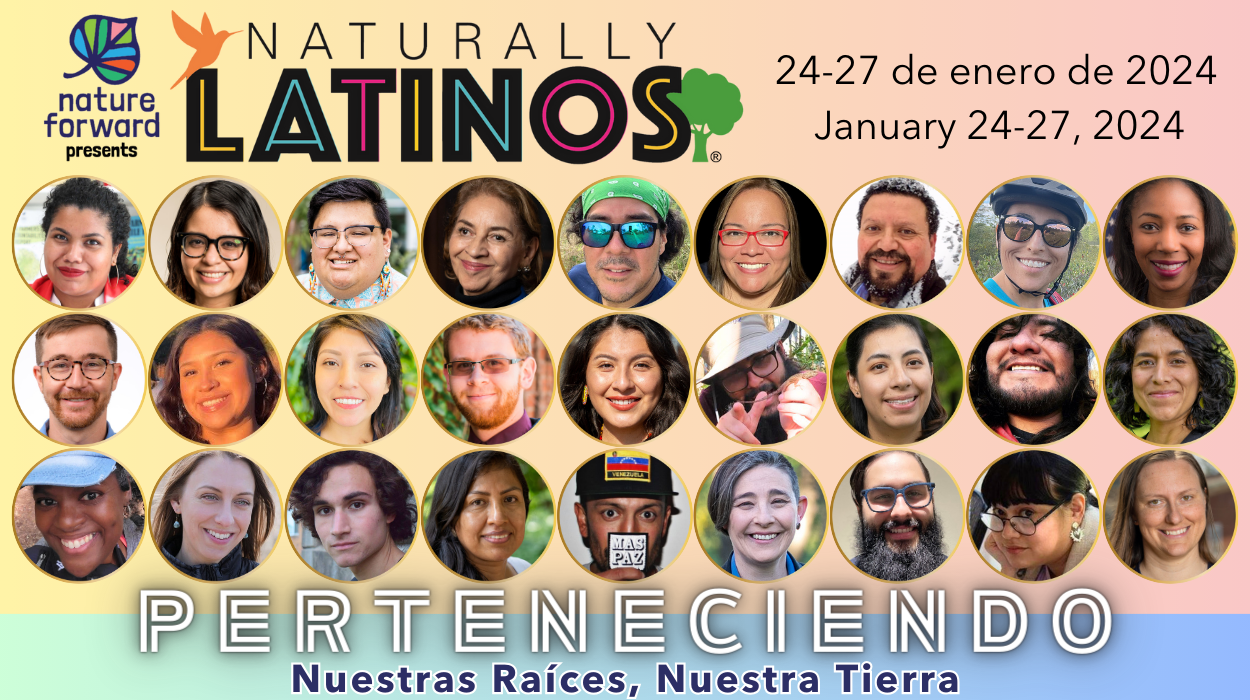 Nature Forward is excited to present the
2024 Naturally Latinos Conference
Wednesday, Jan. 24 – Saturday, Jan. 27
Virtual & In Person
Themed "Perteneciendo: Nuestras Raíces, Nuestra Tierra (Belonging: Our Roots, Our Earth)," this multi-media experience will offer virtual (Wednesday and Thursday) and in-person (Friday) dialogue, presentations and performances focused on the needs and interests of Latine environmental professionals, environmental justice advocates, educators, and nature enthusiasts.
Keynote speakers to include: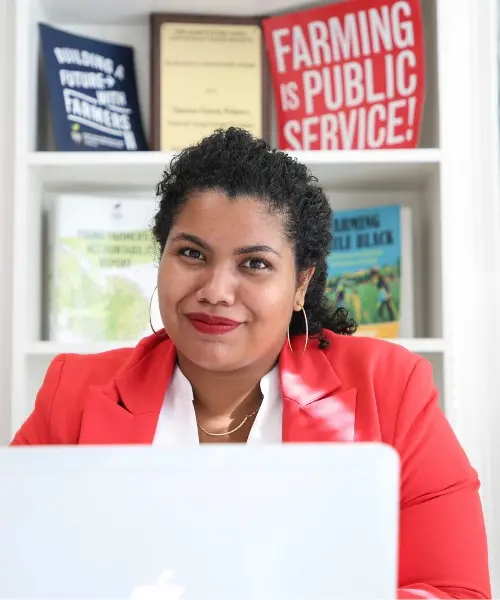 Vanessa García Polanco
A researcher and Government Relations Director at the National Young Farmers Coalition, Vanessa García Polanco will deliver the keynote presentation on Wednesday, January 24.
"I am looking forward to be in community with fellow Latine leaders to celebrate our work for more inclusive nature-based solutions and spaces from education to advocacy."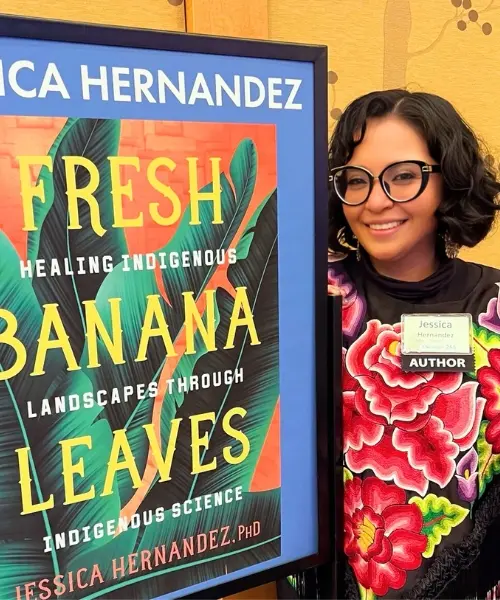 Dr. Jessica Hernandez
Dr. Jessica Hernandez, author of the award-winning book Fresh Banana Leaves: Healing Indigenous Landscapes through Indigenous Science, will take the virtual stage on Thursday, January 25.
"Estoy encantada de elevar las voces de los pueblos originarios de América Latina en NLC 2024. Siendo una mujer indígena, es importante para mí representar a los antepasados y a las siete generaciones en mi trabajo."
See more of the agenda
(additional presenters to be announced):
---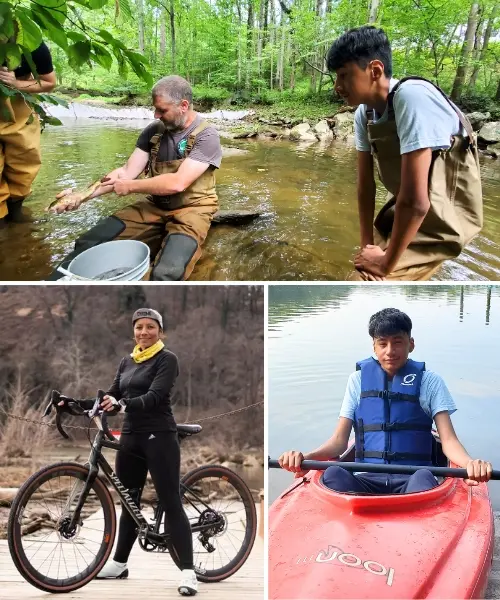 The conference will also include a day of immersive outdoor nature experiences appropriate to the time of year. An anticipated 400 attendees will leave Naturally Latinos 2024 inspired, reinvigorated, and connected to a growing community of people bringing about environmental change.
For conference updates, please bookmark this page and join our email list by clicking here and selecting the Naturally Latinos Conference option.
Thank you to our generous sponsors: