ANS will unveil Plastic "Monsters" created by MCPS Elementary Students to Bring Attention to Too Much Plastic in the Environment
Preschoolers will Later Dismantle and Dispose of Monsters on Halloween
A Conservation Blog Supporting DC's Plastic Straw Ban and What We Can Do to Combat Single Use Plastics Debuts October 30
For more information, contact Caroline Brewer, Director of Marketing and Communications, [email protected] or 301-652-9188, ext. 23, or Lisa Goodnight, [email protected] or 301-523-5394.
CHEVY CHASE, MD – It's not the ghosts or goblins that should have us shaking in our boots. Rather, it's the prediction that our oceans will have more plastic waste than fish in a few short decades if we don't change. To raise awareness of problems created by too much plastic in the environment, the Audubon Naturalist Society'senvironmental education team designed a project with students from three Montgomery County elementary schools to create "monsters" out of plastic to illustrate the major threat to our ecosystem.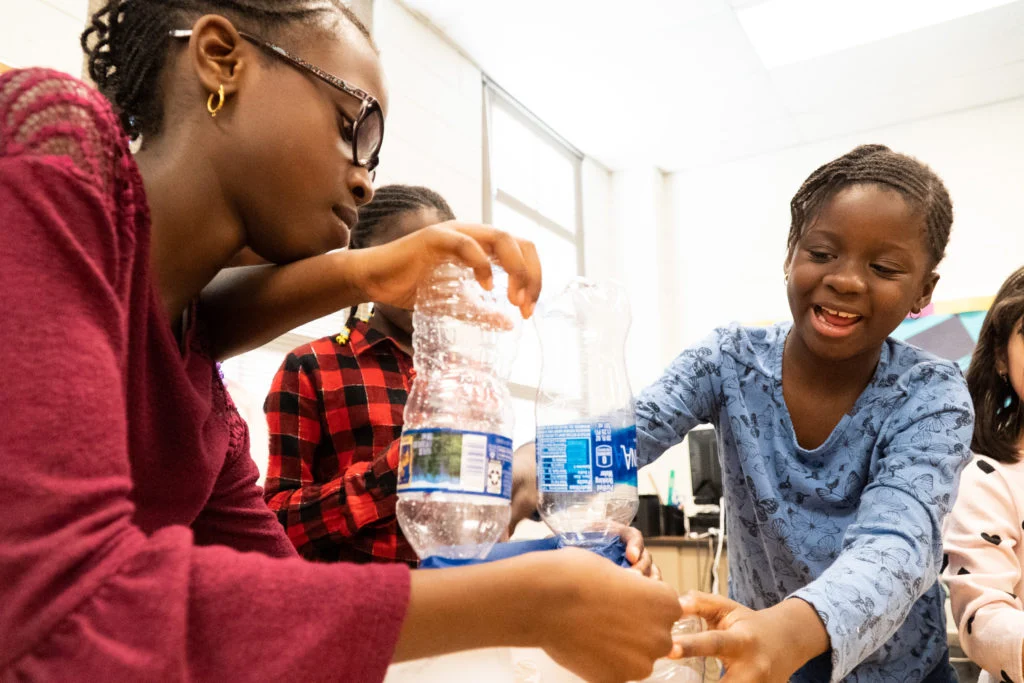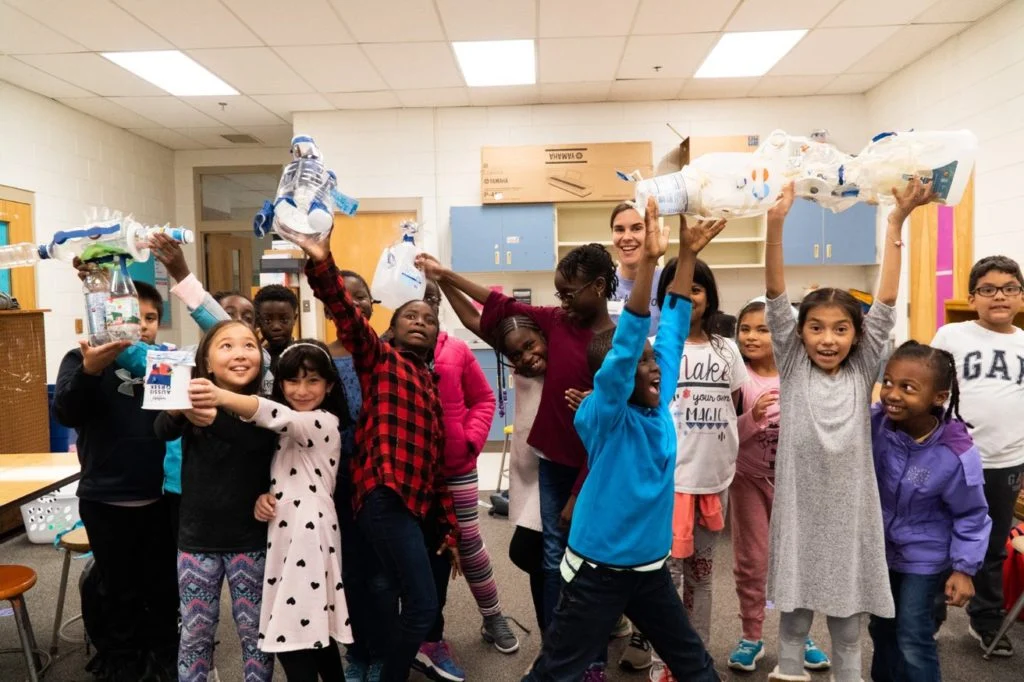 The monsters will be exhibited at the ANS Woodend Sanctuary, starting at 9 a.m. Halloween morning, October 31. (Please use the 9002 Brierly Road entrance, due to construction work.) At 10 a.m. and 1 p.m., ANS pre-school students will roam the nature sanctuary to capture, and ultimately, dispose of the approximately 20 creepy creatures.
The creatures were made by third, fourth and fifth graders from Captain James E. Daly Jr., Rolling Terrace, and Summit Hall Elementary Schools in Montgomery County through the ANS-led Unplug and Play afterschool program. The environmental clubs, which are financially supported by the Montgomery County Council, meet every Wednesday until November 14 and have 48 students.
"The students were amazed at the sheer amount of trash – about 10-15 pounds of plastic bottles and containers – they were able to collect from near their schools and along a stream in just 45 minutes,' said Diane Lill, Director of Environmental Education." And they asked important questions about our plastic pollution problem. It's more evidence that environmental education that engages children with a hands-on project around issues happening in real time is a great way for young people to see how relevant science is to their lives. We're proud of our Unplug and Play students for helping bring more awareness of the problems of plastic to people of all ages, and to our youngest learners."
ANS's Director of Conservation Eliza Cava has written a blog that will debut Tuesday, October 30, in support of D.C. City Council's proposed ban on plastic straws. The blog, which will be found at this link, includes suggestions about what area residents can do to ward off environmental harm created by plastic waste.
# # #
Follow ANS at: www.Facebook.com/Audubon Naturalist SocietyNaturalistSociety, www.Twitter.com/ANStweet
and @ANSNature on Instagram.
About ANS: Throughout its history, ANS has played a pivotal role in conserving our region's iconic natural places from development including the C&O Canal, Dyke Marsh and, most recently, Ten Mile Creek. Past ANS member and board president, Rachel Carson, author of Silent Spring, is credited with launching the now global environmental movement. ANS's nature experts provide hundreds of opportunities each year for children and adults to enjoy, learn about, and protect the environment.