In 2020-2021, a Community Stormwater Solutions grant from the Chesapeake Bay Trust birthed a beautiful collaboration between The Green Scheme, DC Greens' The Well at Oxon Run, and Nature Forward to create the Ward 8 Water Watchers program. In the Return of W8WW, we were able to engage more than 120 community members, including The Harlem Globetrotters in watershed education-based events in Oxon Run Park.
2023: Get Involved!
DOEE funding has allowed W8WW to run again in 2023! We have a lineup of great events planned as well as an expansion of the Ambassadors program. Unless otherwise noted, all events will take place at The Well at Oxon Run, 300 Valley Ave SE, Washington, DC 20032.
Event
Date/Time
What's Up with Oxon Run
Saturday, March 25th at 1pm
Let's Clean Up Oxon Run with Project Clean Streams
Friday, March 31st at 3 pm
Who/What Lives in Oxon Run
Saturday, April 28th at 12 pm
From Stream to River Boat Ride
TBD (beginning @ Yards Marina)
Let's Clean Up Oxon Run – Additional Clean Ups
Thursday, June 1st (to coincide with Youth Environmental Summit)
Friday, June 16th (Tentative)
What Grows Near Oxon Run
Friday, July 13th
Let's Show Oxon Run Some Love
July (date TBD)
Interested in coming? Sign up to learn more!
---
2022: W8WW Returns
Learn about the second year of the Great Ward 8 watershed stewardship education program in the Congress Heights community. In addition to repeating our wonderful events alongside the newly opened Well at Oxon Run urban farm, in 2022, the program expanded to include the recruitment and training of a W8WW Ambassadors cohort.
This month-long training program was designed to engage Ward 8 residents and community leaders in watershed education and training to formulate and execute W8WW events in the future and have the necessary tools and resources to engage with the upcoming District-led process of restoring Oxon Run stream.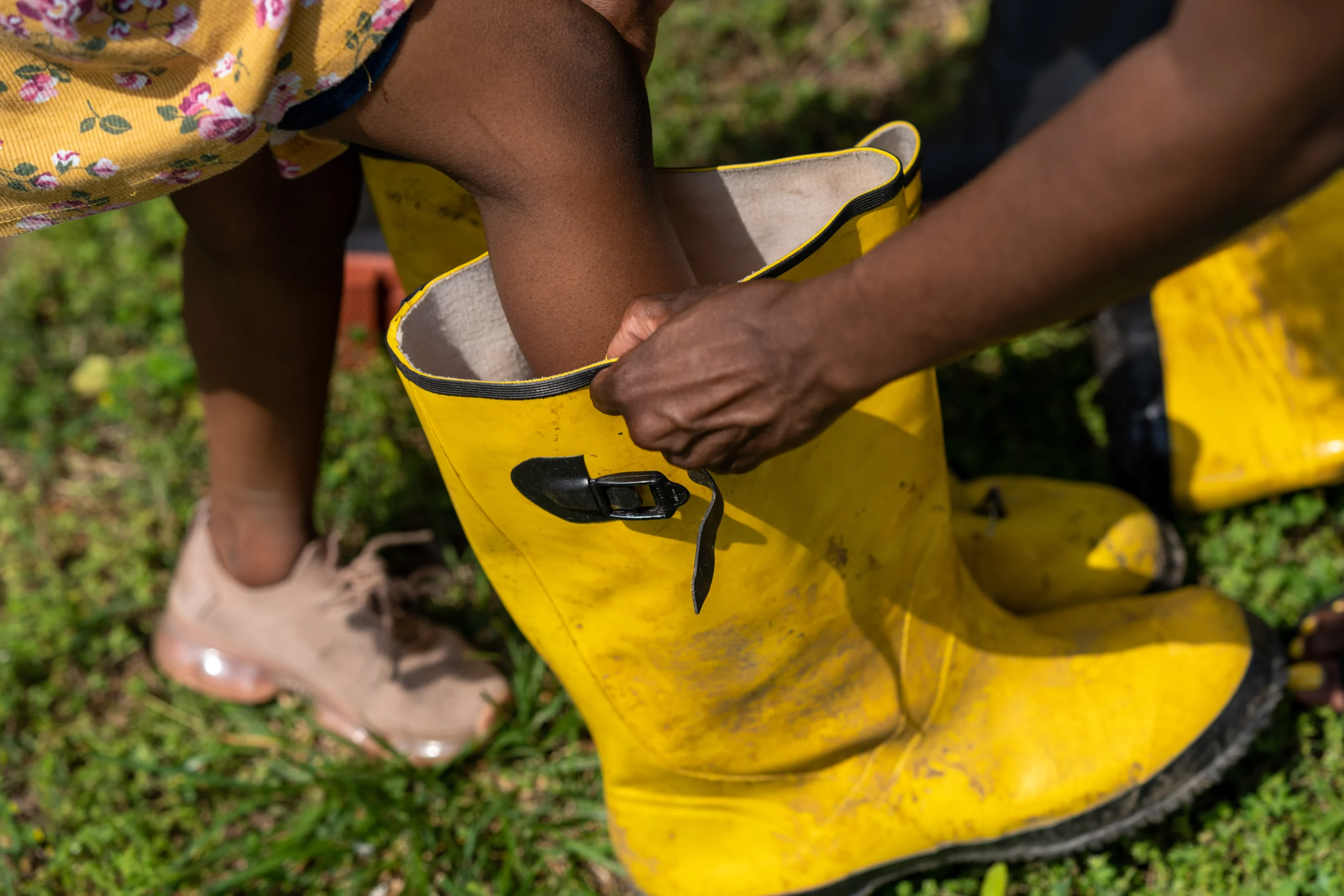 ---
2020-2021: Introducing Ward 8 Water Watchers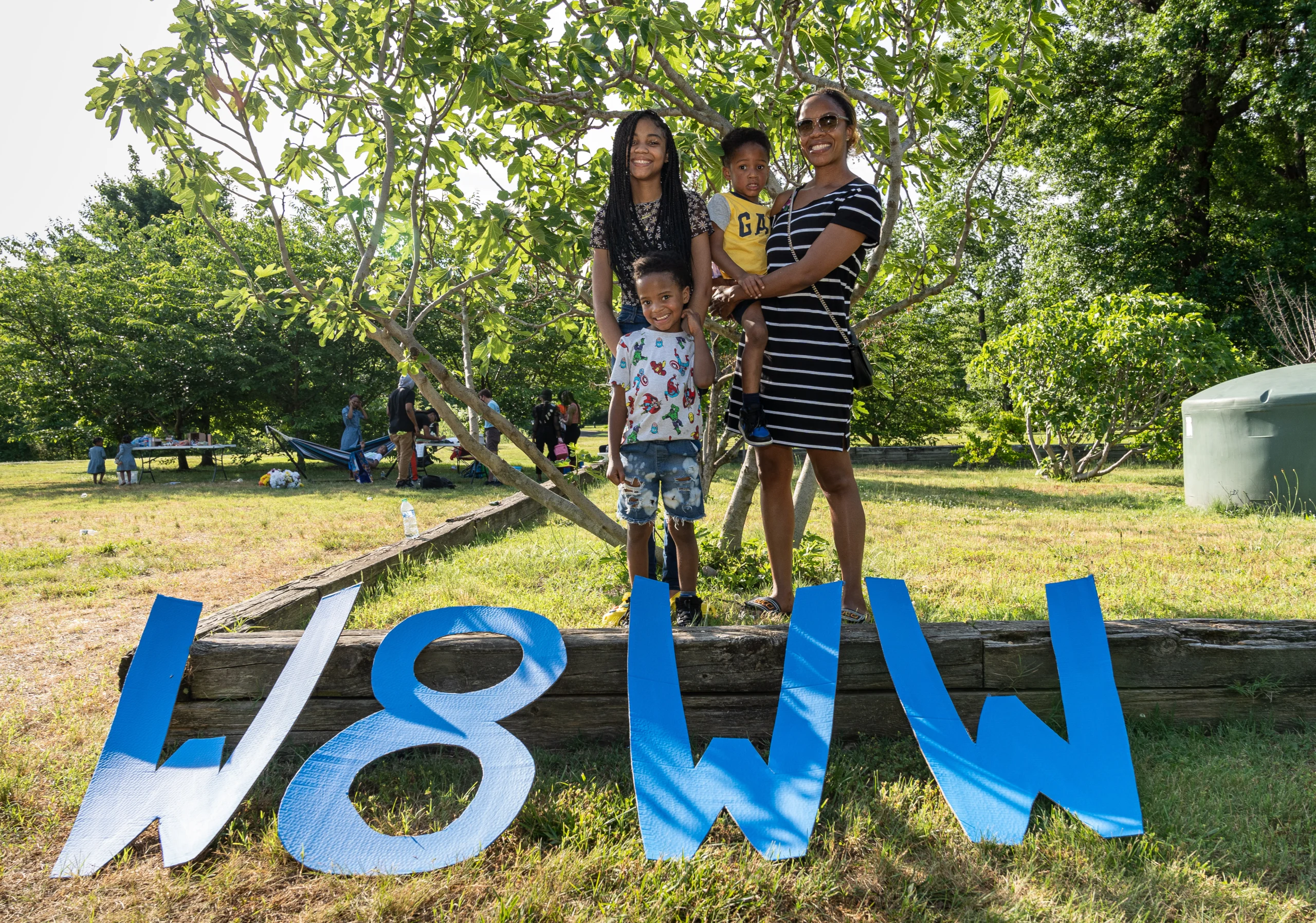 Through a series of in-person and virtual events in 2020-2021, The Green Scheme, Nature Forward, DC Greens, and partners engaged residents of the neighborhoods near Oxon Run Park and built community around a shared vision for Oxon Run. Community members were invited to become Ward 8 Water Watchers and take ownership of the program as it extends into the future.
Ward 8 Water Watchers events explored the intersections between water quality, food justice, environmental justice, and public health as factors that have influenced Oxon Run. The program activates the existing power of Ward 8 families to be champions for their stream and environment. Events include free produce, nature education, storytelling, socially-distant dance parties, birdwatching, and stream cleanups.
---
Learn More About Oxon Run
You can learn more about Oxon Run stream in our Story of Streams report and in the great video below.
---
Thank you to our Funders & Partners