Learn about the second year of the Great Ward 8 watershed stewardship education program in the Congress Heights community.
In 2020-2021, a Community Stormwater Solutions grant from the Chesapeake Bay Trust birthed a beautiful collaboration between The Green Scheme, DC Greens' The Well at Oxon Run, and Nature Forward to create the Ward 8 Water Watchers program. In the Return of W8WW, we were able to engage more than 120 community members, including The Harlem Globetrotters in watershed education-based events in Oxon Run Park.
The Ward 8 Water Watchers partnered with the Friends of Oxon Run Park, Ward 8 Woods, Casey Trees, The Alliance for the Chesapeake Bay, the Department of Energy and Environment, and a local naturalist, Charles B. Johnson to create memorable and informative experiences for community members. Please see below for a recap of some of the beautiful moments from this year's events.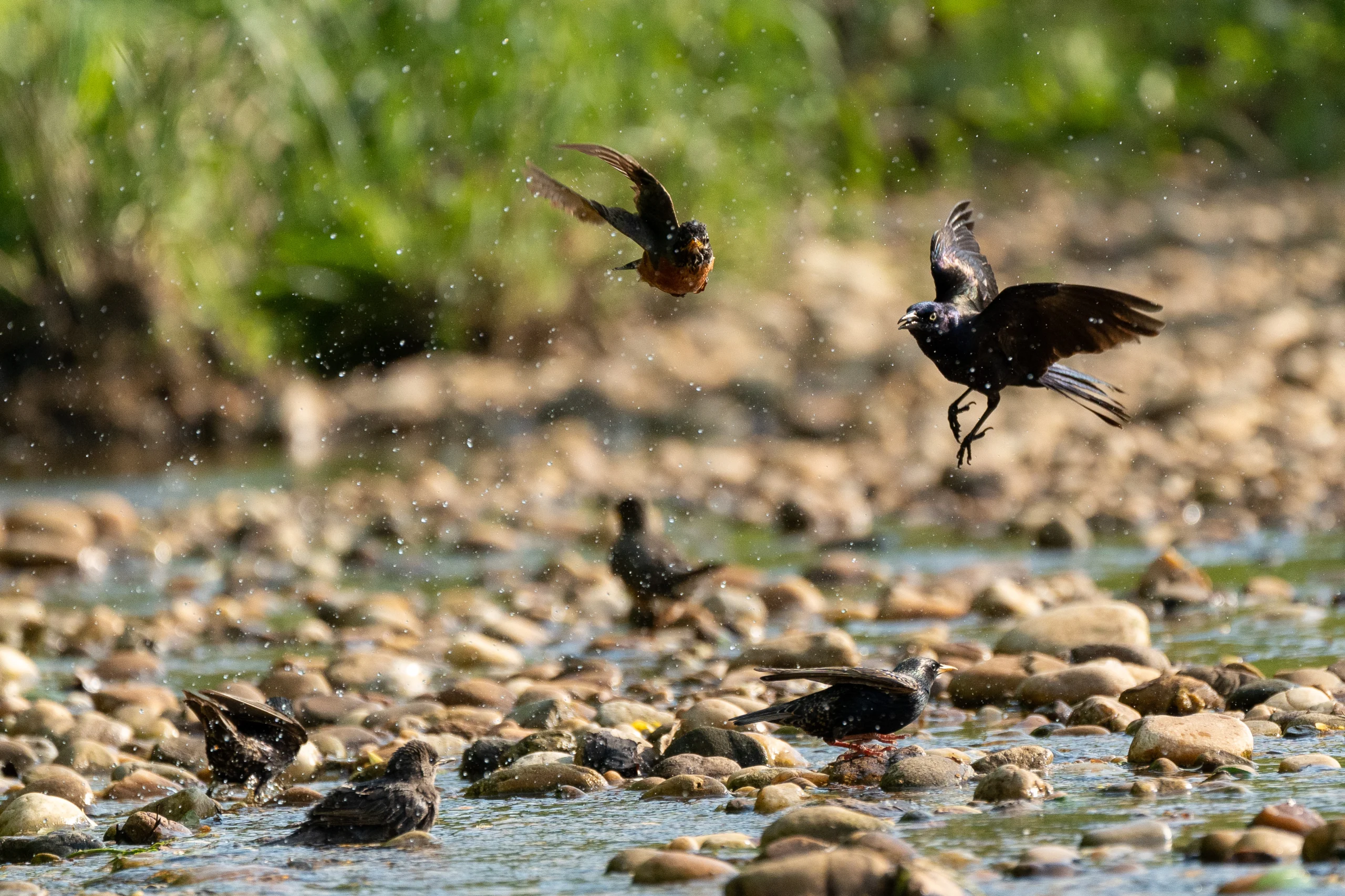 In 2022, the program expanded to include the recruitment and training of a W8WW Ambassadors cohort. This month-long training program was designed to engage Ward 8 residents and community leaders in watershed education and training to formulate and execute W8WW events in the future and have the necessary have tools and resources to engage with the Oxon Run Restoration process.
Ambassadors participated in five training sessions:
From Stream to River with Anacostia Riverkeeper, Trey Sherard where they took a boat ride in the Anacostia River and learned about its history and environmental injustice that has resulted in the state of the river and motivation of the current work to make the river fishable and swimmable again.
Oxon Run Discovery Hunt where Nature Forward's Director of Adult Education Serenella Linares and Naturalist Gail Melson led ambassadors on an interactive walk around the urban farm and surrounding parts of Oxon Run Park.
Stream Study/Creek Critters with Nature Forward's Conservation Outreach Manager, Gregg Trilling and Naturalist, Glenn Welch to learn how to test the stream's water quality through the collection and identification of macroinvertebrates.
Local Floodplain, Watershed, and Restoration session with Department of Energy and Environment's Certified Floodplain Manager, Victor Ukpolo and Environmental Protection Specialist, Josh Burch. With part of the Congress Heights community located in the 100- and 500-year floodplain, it was important for ambassadors to learn how to prepare the community for flooding, share their knowledge and experiences, and participate in the flood simulator activity. Additionally, the ambassadors learned about the history, progress and justifications for the Oxon Run Stream Restoration project.
Raise Your Voice virtual session with Nature Forward's Director of Conservation, Eliza Cava and DC Conservation Advocate, Jamoni Overby focused on how to be a more informed and vocal citizen, especially regarding environmental justice and other intersectional issues that impact the Ward 8 community.
Special thanks to our funders, Department of Energy and Environment and the Chesapeake Bay Fund Trust, our ambassador program instructors, our newly committed W8WW ambassadors, and our partner organizations!