It is time to take action on the Beltway (I-270 & I-495) and American Legion Bridge expansion once again. The Maryland Department of Transportation (MDOT) will be holding four in person, open houses about the American Legion Bridge (ALB) and I-270 highway proposed expansions in Montgomery and Frederick County in November. Read more about each one and send in written comments at their official ALB+270 website.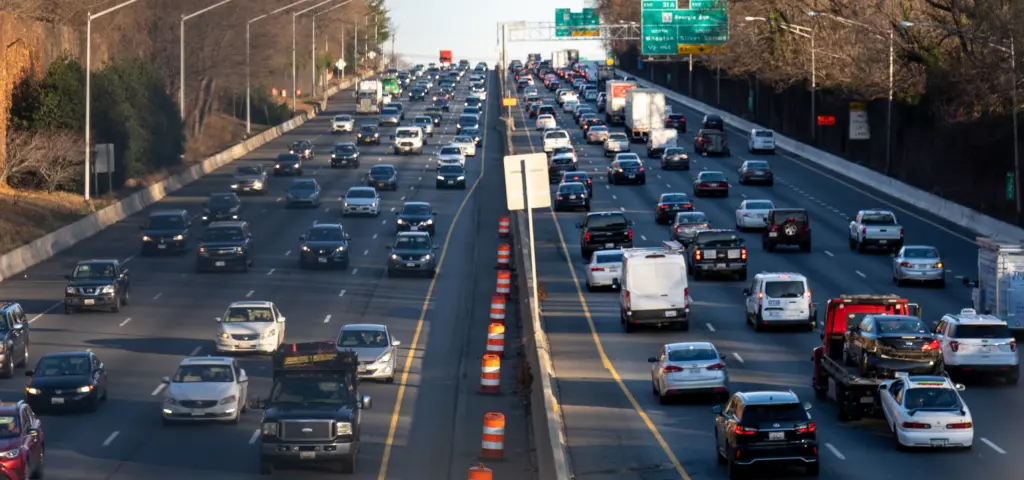 Below are the date, times, and location for the three open houses:
Bethesda-Chevy Chase High School (Cafeteria) Monday, November 13, 6:30-8:30 p.m. (4301 East-West Highway, Bethesda, MD 20814)
DoubleTree by Hilton, Wednesday, November 15, 6:30-8:30 p.m. (620 Perry Parkway, Gaithersburg, MD 20877).
Frederick High School (Cafeteria), Thursday, November 16, 6:30-8:30 p.m. (650 Carroll Parkway, Frederick, MD 21701).
Thomas S. Wootton High School (Cafeteria), Saturday, December 2, 10:00am- 12pm (2100 Wootton Parkway, Rockville, MD 20850).
Talking Points:
Whether you show up to one of the open houses or write in comments on their website, tell MDOT we need more environmentally and transit friendly solutions to our region's traffic congestion problems. Under our current climate emergency, we need to move people away from cars and have more reliable and frequent public transportation systems. Here are some additional talking points:
Request that MDOT and State should focus on finding more equitable, climate change-resistant, and transit-oriented solutions to the region's traffic congestion problems.
State how the highway expansion project will pollute our water and air, destroy our waterways, forests, stream valley parks, and negatively impact our most vulnerable and underserved communities.
Demand that MDOT and MCDOT expand the MARC train service on the Brunswick line and the 355 Bus Rapid Transit (BRT) with dedicated lanes.
Emphasize that the highway expansion project will decrease quality of life and increase vehicle emissions, induce sprawl development, and increase stormwater and saltwater runoff.
---