Themed "Belonging: Engaged and Empowered," this year's event takes place during two virtual days; one in-person conference day at the Silver Spring Civic Center in downtown Silver Spring, MD; and one day of free, outdoor nature experiences at locations TBA. Nature Forward's Taking Nature Black Conference will offer presentations and discussions focused on the needs and interests of Black nature professionals, environmental justice advocates, educators, and outdoor enthusiasts. Attendees will be inspired, energized, and connected to a growing community of people working to achieve real environmental change. The conference continues the celebration of Black Americans in nature highlighted in 2022's Belonging ebook (available here).

Keynote speakers include: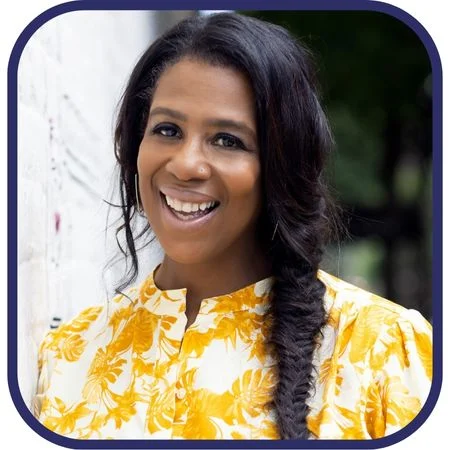 Rue Mapp
Outdoor Afro
Presented by REI Co-op

Rue Mapp founded Outdoor Afro as a social enterprise in 2009. Today, the not-for-profit celebrates and inspires Black leadership in nature by reconnecting Black people and communities to lands, water, and wildlife through outdoor education, recreation, and conservation. Nationwide, 60,000 people participate in Outdoor Afro events annually. Rue is also the author of Nature Swagger, a book of stories and photographs showcasing Black joy in the outdoors.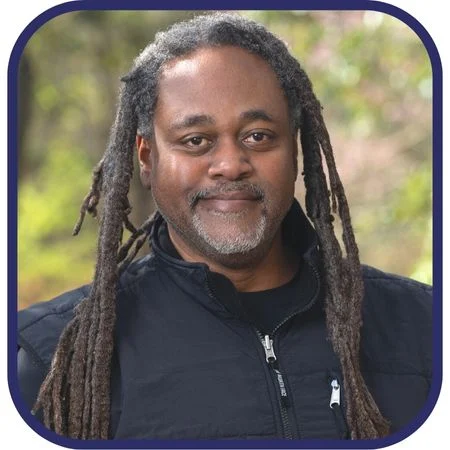 Alan Spears
National Parks Conservation Association
Alan Spears is the Senior Director of Cultural Resources for the National Parks Conservation Association. In a career spanning more than 23 years, Alan has helped win the designation of the Fort Monroe, Harriet Tubman, and Birmingham Civil Rights National Monuments and, in 2022, managed the campaign that helped pass the National Heritage Area Act. Alan is a DC native and a Nature Forward Board member and quite proud of both those things!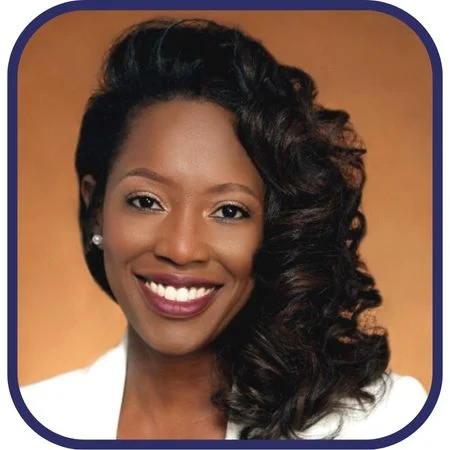 Dr. Jalonne L.
White-Newsome
White House Council on Environmental Quality
Dr. White-Newsome has tackled environmental challenges from a wide range of positions and perspectives, including in the grassroots environmental justice movement, environmental philanthropy, state government, private industry, and academia. She serves as Senior Director for Environmental Justice on the White House Council on Environmental Quality (CEQ) advising on environmental justice policy to advance environmental justice.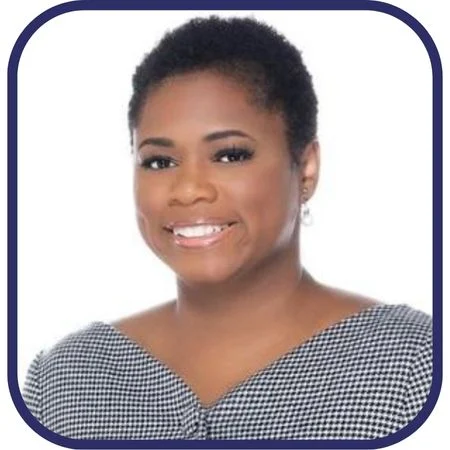 Tamara Toles O'Laughlin
National Climate Strategist
A problem-solver, bridge builder, and thought leader, Tamara Toles O'Laughlin is an environmentalist focused on equity, access, and community. She develops skill-building programs and multimedia campaigns designed to dismantle privilege and increase opportunities for vulnerable populations to access healthy air, clean energy, and a toxic-free economy at the local, regional, and national levels.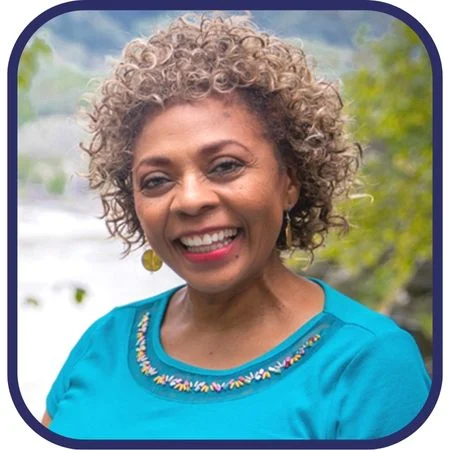 Dr. Mamie Parker
Trailblazing Conservationist
Dr. Mamie Parker spent a career as a fish and wildlife biologist and senior executive service member in the federal government and made history serving as the US Fish and Wildlife Service's first African American FWS Head of Fisheries and Regional Director of the 13 Northeastern states. She is well-known for her public speaking throughout the environmental community across the country and around the world.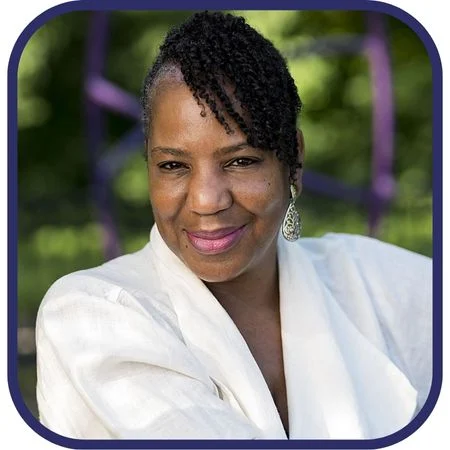 Caroline Brewer
Author and Literacy Activist
A celebrated communicator and author, Caroline Brewer is currently collaborating on national and international forums to address environmental crises and writing books about nature. She is the former Chairwoman of the Taking Nature Black Conference. Caroline's new children's book is Say Their Names, a picture book inspired by the George Floyd protests and her desire to elevate children's voices in social justice movements.
LaTreice V. Branson, MFA
Radical Adventures in Wellness
"I guide those seeking wellness through the rocks and dirt, welcoming them to slide down tree trunks and giggle to the soundscape of bugs and crunchy, dry leaves. Our conversations are held sacred amongst the trees. There, we become well."
LaTreice V. Branson, MFA, GISFA is an award-winning educator, speaker, musician, interdisciplinary artist, disability advocate, and founder of Radical Adventures in Wellness, an ecotherapy and consultation organization enriching diverse communities through wellness programming. LaTreice enriches her community through interactive, performance lectures, wellness programming, and public events. The founder of Drum Like a Lady, a non-profit drumming collective, LaTreice is also an internationally recognized drummer with Tycoon Percussion.
Panelists include: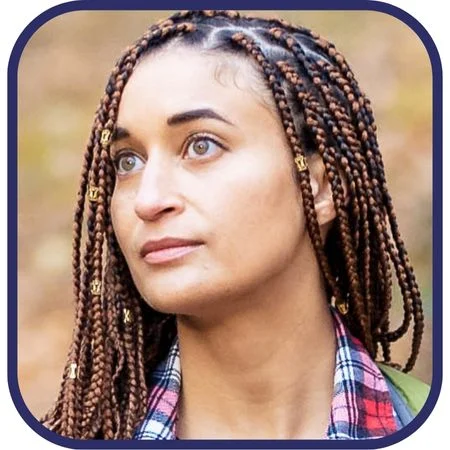 Lydia Lawrence
Healthcare Professional and
Environmental Justice Advocate