Statement from Lisa Alexander, Executive Director of the Audubon Naturalist Society, and Caroline Brewer, Chairwoman of the Taking Nature Black Conference:
For Immediate Release: February 16, 2021
For more information, contact Caroline Brewer, [email protected] or 301-652-9188, ext. 23
Due to the serious and criminal allegations of sexual assault that have arisen against a birder and panelist for the upcoming Taking Nature Black Conference, the Audubon Naturalist Society has rescinded its invitation to him to participate in the conference.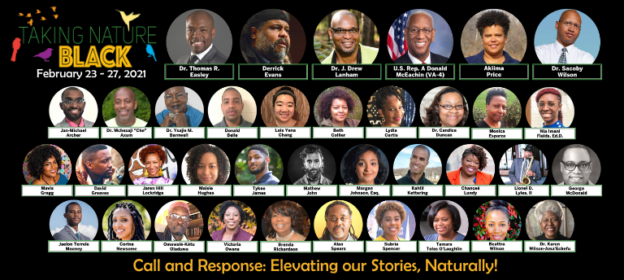 ###
Follow ANS at: www.Facebook.com/Audubon Naturalist SocietyNaturalistSociety, www.Twitter.com/ANStweet
and @ANSNature on Instagram.
About ANS: Throughout its history, ANS has championed nature for all by playing a pivotal role in conserving our region's iconic natural places from development including the C&O Canal, Dyke Marsh and, most recently, Ten Mile Creek. Past ANS member and board president, Rachel Carson, author of Silent Spring, is credited with launching the now global environmental movement. ANS's nature experts provide hundreds of opportunities each year for children and adults to enjoy, learn about, and protect the environment.