Ward 8 Water Watchers is a program created for the Congress Heights community and other Ward 8 residents to engage in watershed education events, steward Oxon Run and advancing environmental justice in Ward 8 while sharing the beauty that is Oxon Run Park.
In the third year of W8WW, we were able to engage more than 400 community members and students through events, field trips and clean ups. The ambassador program, introduced in Ward 8 Water Watchers 2.0, provided an increase in capacity for programming and engagement with our ambassadors fully equipped to share their knowledge and expertise. Glenn Hall and Quiana Newby from the 2021-2022 W8WW Ambassador Cohort kicked off this year's events connecting their own interests with the watershed. Glenn spoke with participants about the impact of microplastics and what he's learned in his time working with Anacostia Riverkeeper (where he was hired after the group boat ride in 2022). Quiana shared stories about her relationship with the creek and how it positively influences her physical and mental health.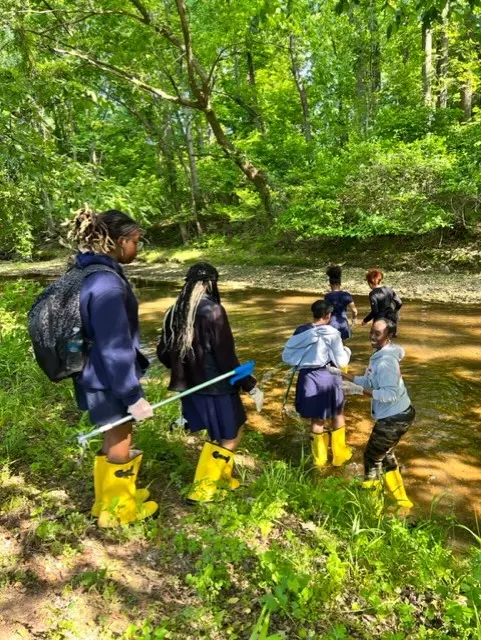 We were happy to have new partnerships this year. W8WW collaborated with Conservation Nation's afterschool environmental education programming with The Washington School for Girls, providing access to the creek for experience-based learning. The young women at the school were excited to be greeted with new faces that looked like them to teach them something new each week.
In 2022, the program expanded to include the recruitment and training of a W8WW Ambassadors cohort. This month-long training program was designed to engage Ward 8 residents and community leaders in watershed education and training to formulate and execute W8WW events in the future and have the necessary have tools and resources to engage with the Oxon Run Restoration process. This year's ambassador program did that and more! Our 2022 W8WW Ambassadors Cohort led five out of eight of this year's events and helped recruit for this year's cohort.
Similar to last year's W8WW Ambassador Program, the program consisted of several workshops to enhance the understanding of the Chesapeake Bay Watershed and connect personal experiences to how we conduct outreach and engagement in the community. 2023 and 2022 W8WW Ambassador Cohorts attended the following workshops:
Kickoff Workshop: Boat Ride with Anacostia Riverkeeper (ARK)
"Green Career Development" with Lauren Parker and W8WW Ambassadors Quiana Newby and Glenn Hall.
"Urban Development and the Environment" with Maisie Hughes from The Urban Studio
"Flood Ready" with Certified Floodplain Manager, Victor Ukpolo from DC Department of Energy and Environment
We were delighted to end this year's grant cycle with a multi-generational family inclusive Guided Nature Walk. Attendees were led by nature lover and naturalist, Luis Fermin from Oxon Hill Farm to Oxon Cove. Throughout the years, W8WW participants have been cleaning up the area on Valley Ave where the stream flows down to the Cove. It was a full circle moment where residents were able to see their impact on the watershed from a different perspective, a broader perspective. On the nature walk, we ate delicious blackberries along the trail, shared our observations, experiences, laughed, and shared sentiments of joy in being community with other curious learners and nature enthusiasts. Enjoy the photos below from another nature lover and community member, Jibraun NeturBeing.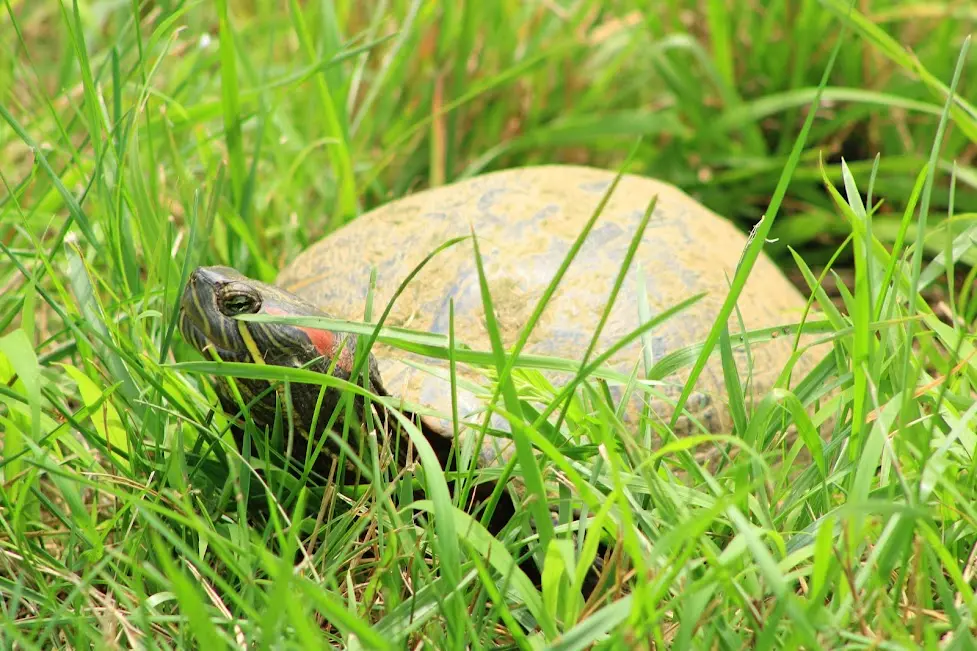 Special thanks to our funders, Department of Energy and Environment and the Chesapeake Bay Fund Trust, our sponsor, Corner Water, our ambassador program instructors, our newly committed W8WW ambassadors, and our partner organizations!
---