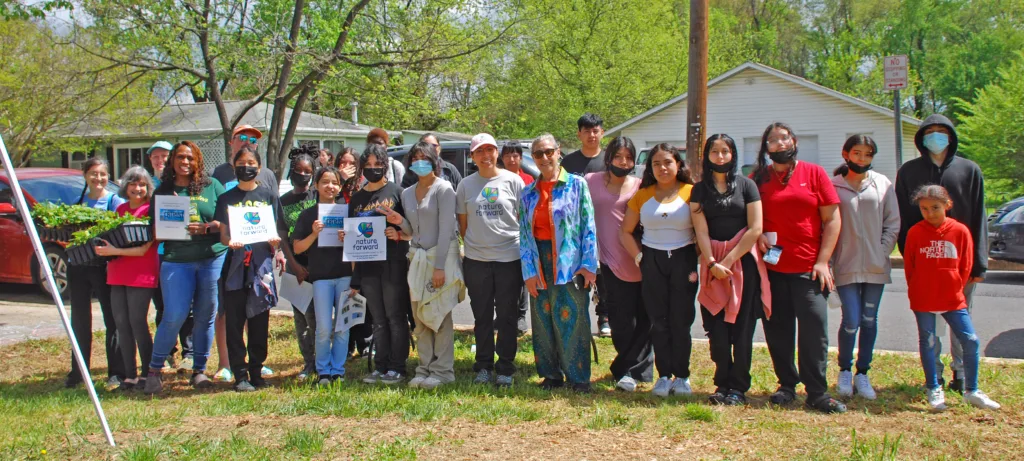 On April 15, 2023, Nature Forward and the Town of Edmonston held a Bilingual Earth Day Festival. Over 80 people came out and participated in fun, family, friendly activities which ranged from planting native plants to dancing.
In just a little under 2 hours, neighbors planted native plants and flowers along the 8 new newly installed rain gardens on Gallatin Street. These rain gardens are a continuation of years of work by the Town of Edmonston to work with local residents to find solutions in their neighborhoods to reduce stormwater runoff. See Edmonston's previous Green Streets projects here.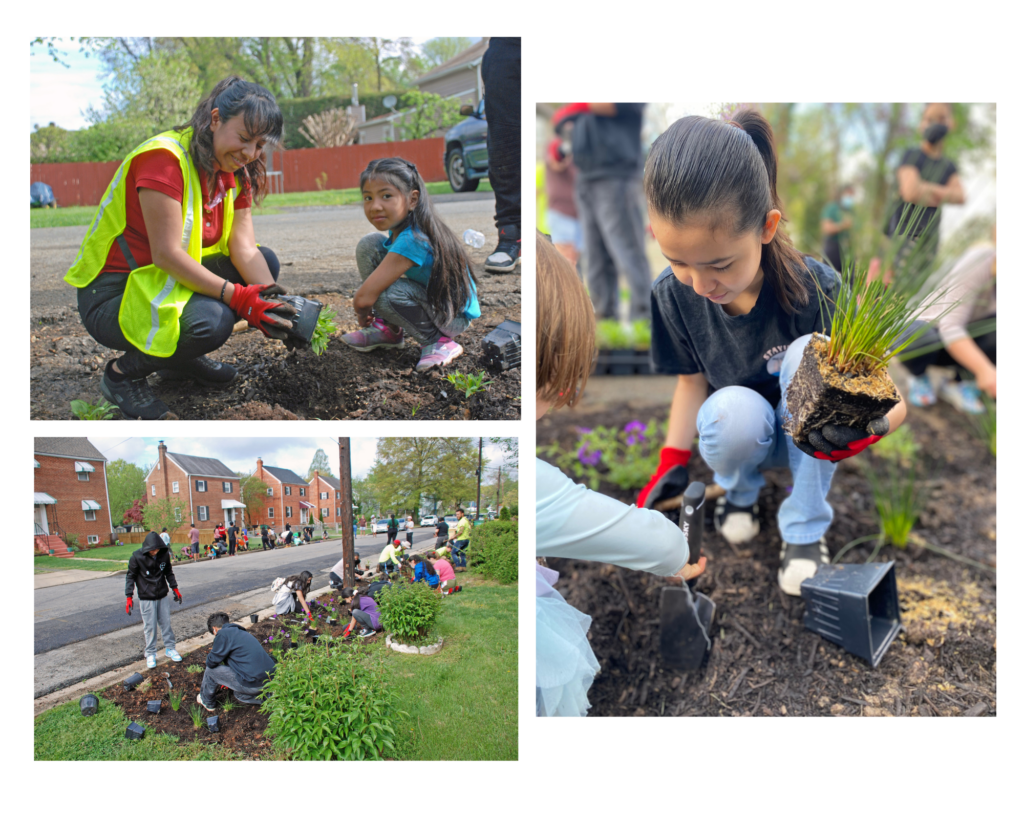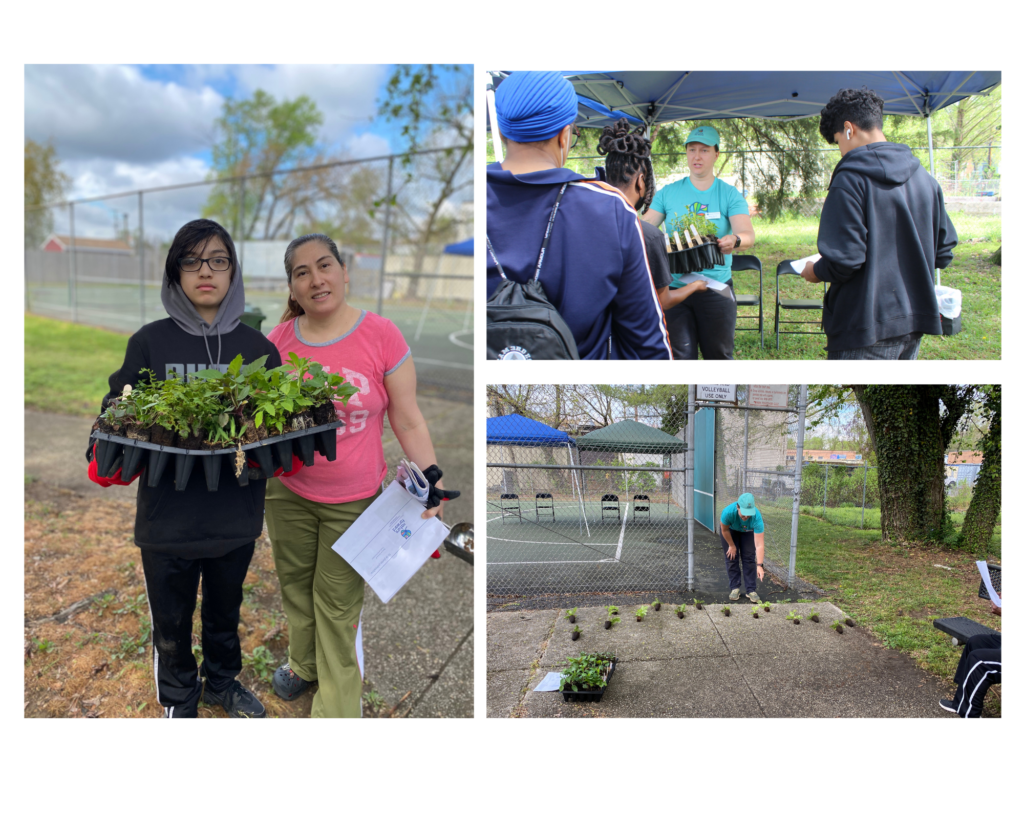 After the rain garden planting, families engaged in two other activities. Some families created and planted their own sunflower seeds in biodegradable newspaper pots. And, Nature Forward's Garden Program Manager Alice Sturm led a bilingual native plant workshops where we gave out 30 sets of 50 plants to create home gardens! People learned how to plant their new plants, layout their garden plans, and got to ask one-on-one questions.
Over 20 middle school and high school volunteers helped out too! They had fun participating and assisting in the activities while receiving service-learning hours for their work.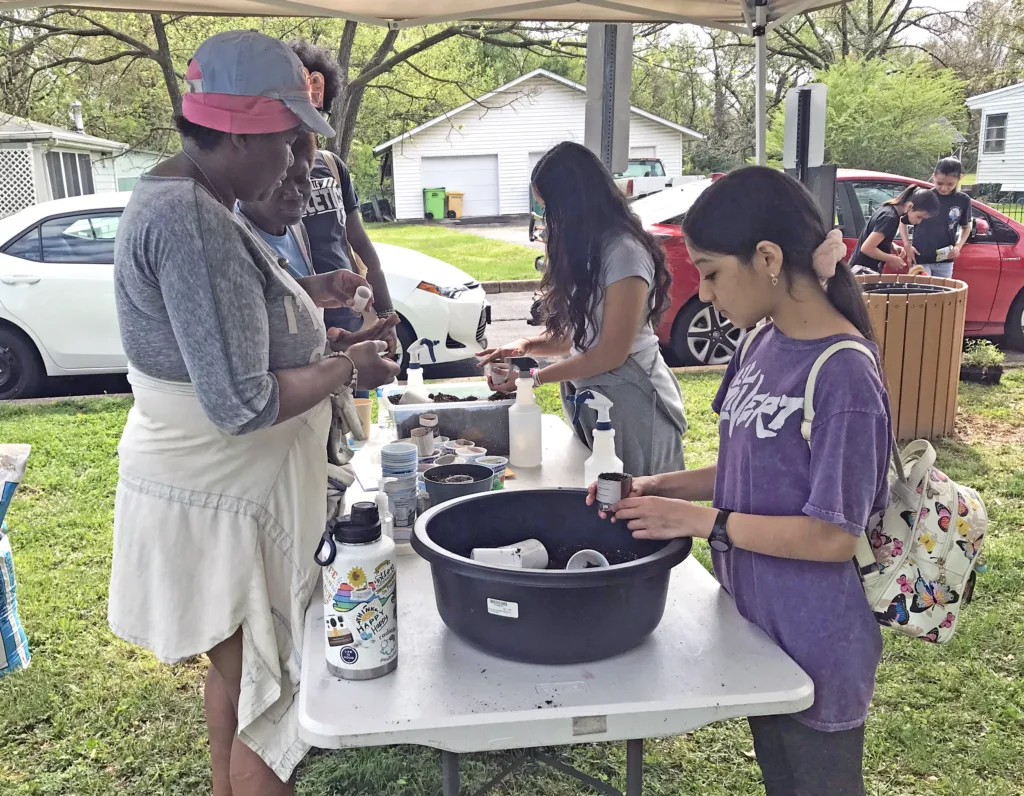 To wrap up the event we had a moving and dancing bilingual workshop led by Dance Place founding director Carla Perlo and featuring the book she illustrated, Rainbow Bird. Many participants won books and gift cards through raffles. Mayor Tracy Gant and Town Administrator Rod Barnes joined us at the event.
The event was funded by the Chesapeake Bay Trust via the Town of Edmonston. 
---