Through a balanced mix of nature, nurture, and academic success, our students learn kindness and cooperation and develop their imaginations. They exercise curiosity and build confidence, skills, and knowledge for the future and to protect our world.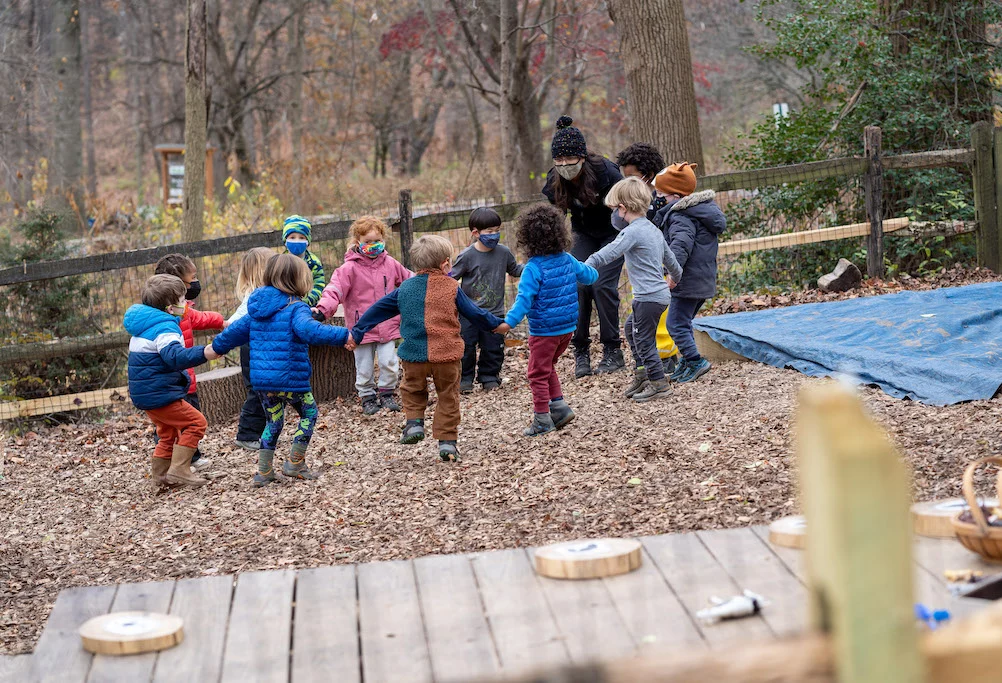 Oaks and Saplings
A 5-day drop-off program for your preschooler (ages 3-5)
For more information or tours:
Rose Brusaferro
Acting Preschool Director
Phone: (301) 652-8108
[email protected]
Nature Preschool
and your family
Frequently Asked Questions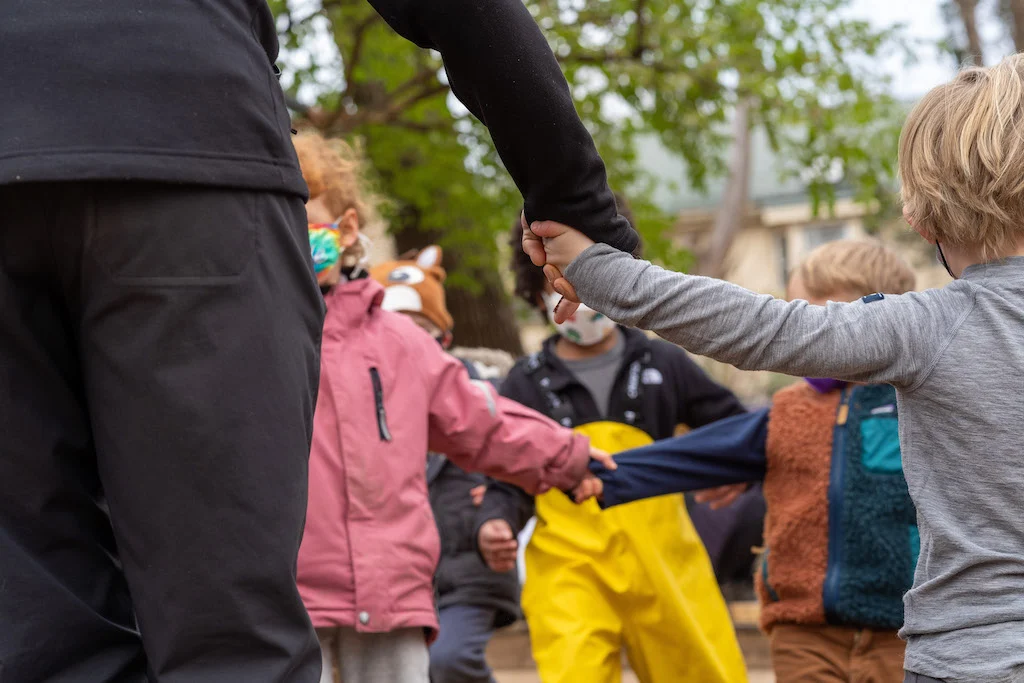 Acorns
A once-weekly option to introduce your child to nature and preschool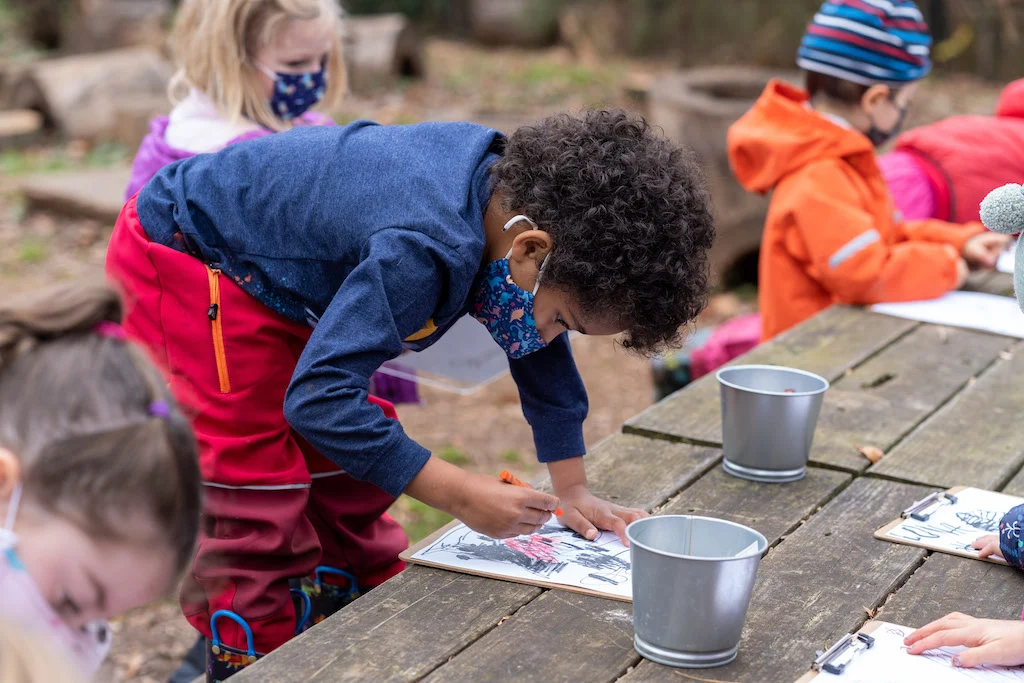 Nurturing atmosphere focused on whole child development
Our preschool teachers cherish each student's unique personality and interests and are skilled at instructing them in the most thoughtful and nurturing ways.
Teacher-directed activities include group meeting/circle time, journals, cooking projects and science experiments. Indoor child-directed activities include learning centers for art, block building, dramatic play, a sensory table, discovery table, reading, and much more.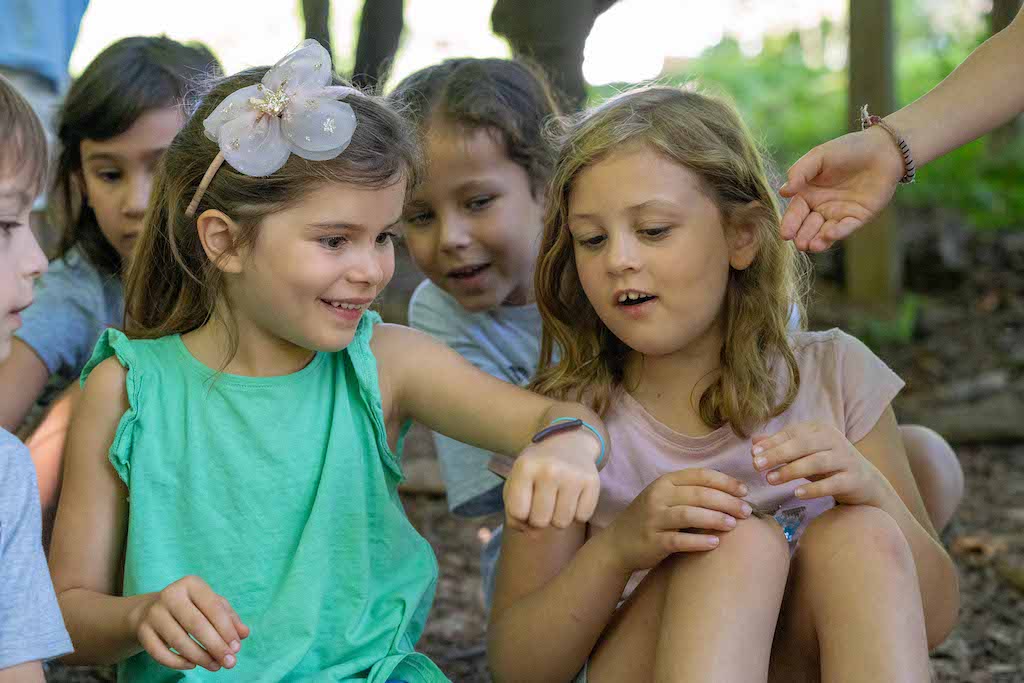 Academic excellence built on an emergent curriculum
Our preschool students demonstrate knowledge of the natural world and develop measurable skills in language arts, science, social studies, and creative arts.
Nature Preschool students acquire knowledge through self-paced activities and mindfulness, supported by our student-centered, emergent philosophy that establishes a foundation for a lifetime of learning for every child.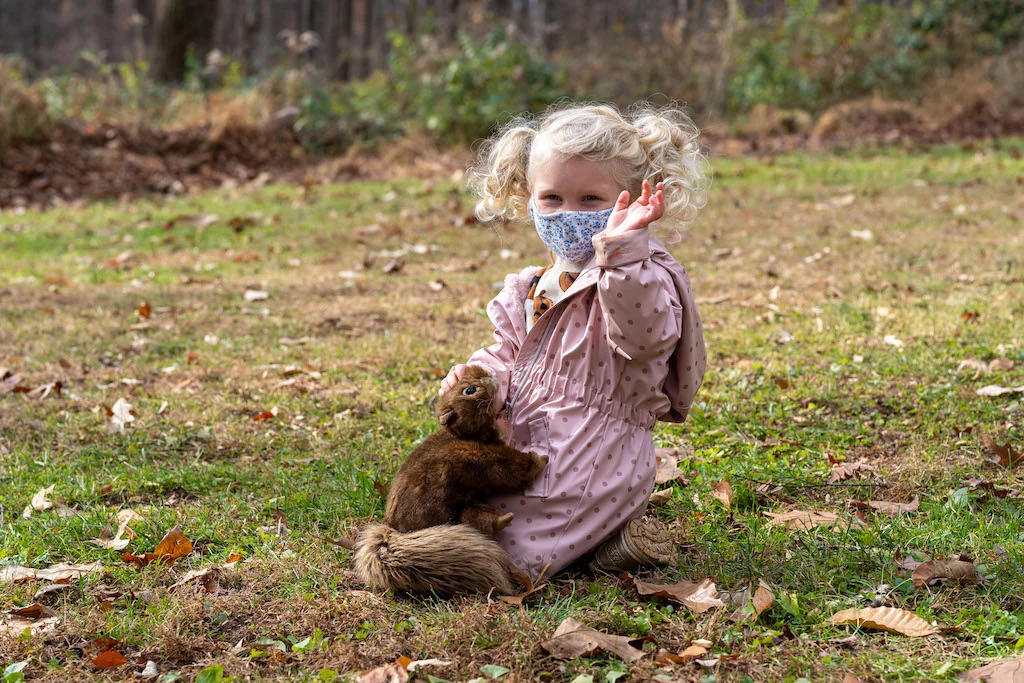 Nature-based, play-based, child-led experiences
Our preschool students spend every day outdoors, rain or shine—in fact, wet and rainy days provide some of our most magical experiences. They put what they learn about science into practice each day through such activities as identifying bugs, insects, plants, and birds.
Our preschool curriculum emphasizes children being in the moment, engaging with the environment in deep and meaningful ways, and exploring through all of their senses.
Nature Forward's 40-acre Woodend Nature Sanctuary is a one-of-a-kind green venue for creativity, arts, musical expression, hands-on observation, and discovery.
Our New Arrivals
Puddle Play
New Friends
Mudslide
Contact
For more information about Nature Preschool:
Rose Brusaferro
Acting Preschool Director
Phone: (301) 652-8108
[email protected]
Woodend Sanctuary
8940 Jones Mill Road
Chevy Chase, MD 20815
(301) 652-9188