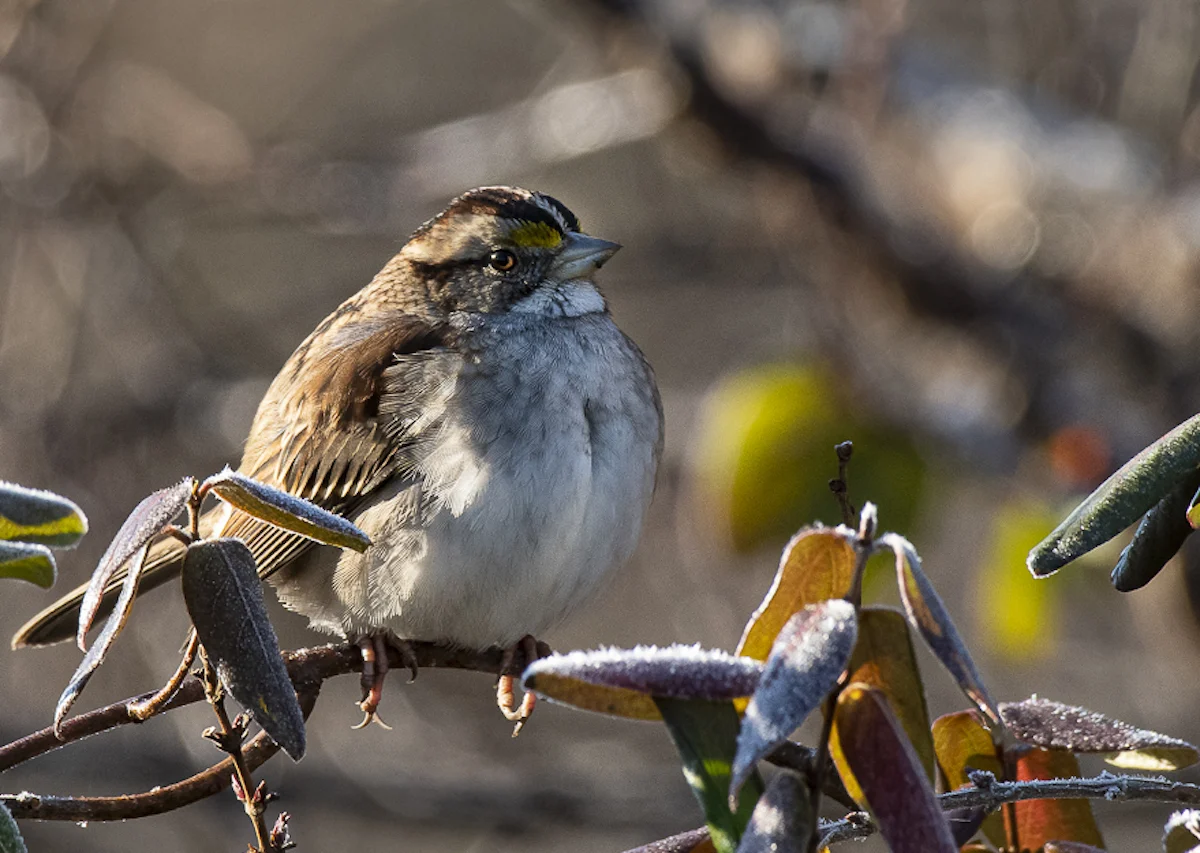 Woodend Wildlife
The diversity of habitats at Woodend Sanctuary supports innumerable species of insects that in turn feed many species of birds and other animals.
What does that mean for you?
It means there is a lot to see, learn and enjoy! Purple wildflowers, bright red beetles, blue and yellow polka-dotted salamanders are among the many natural wonders waiting to be discovered at Woodend Nature Sanctuary.
See more highlights below. Click the images for a closer look.
Flora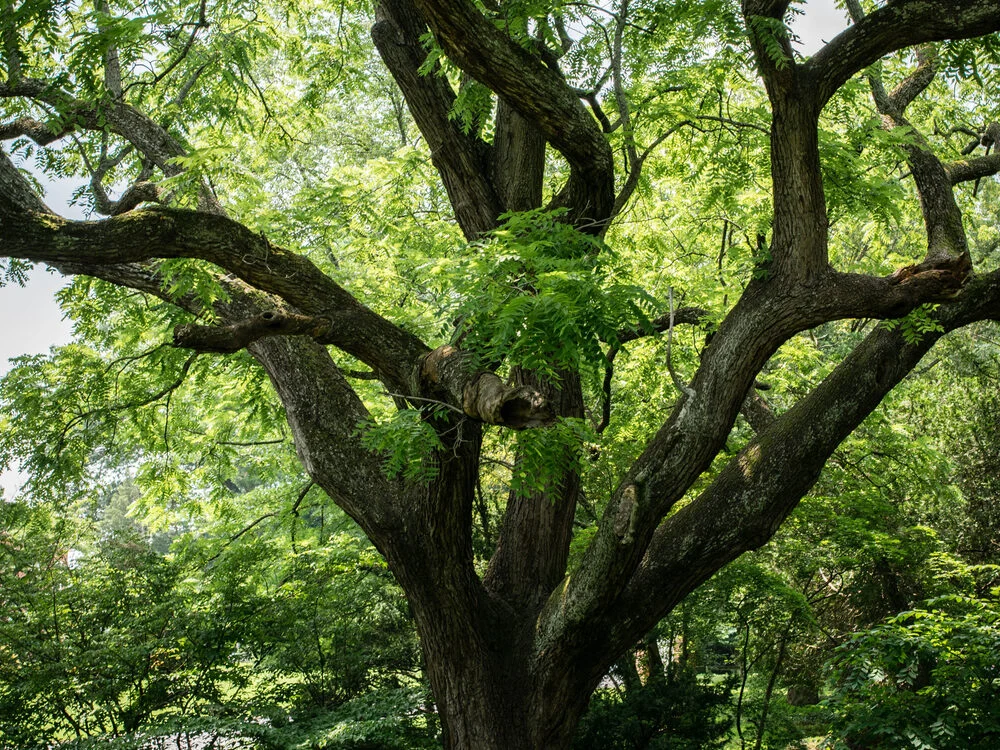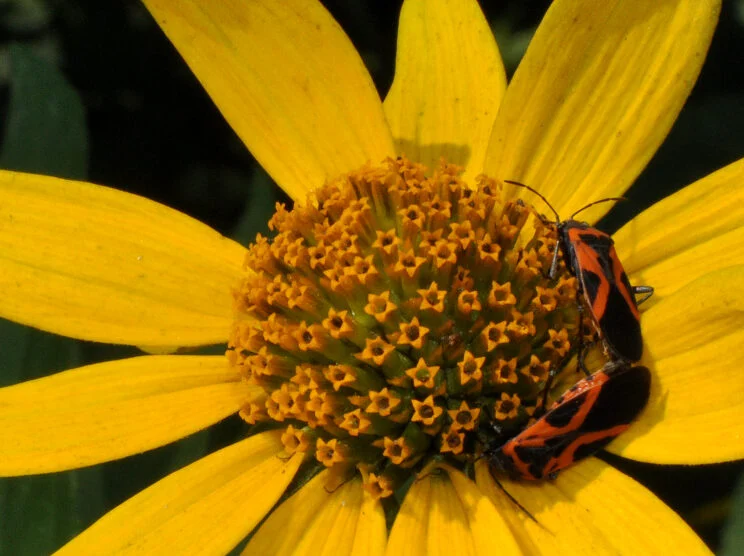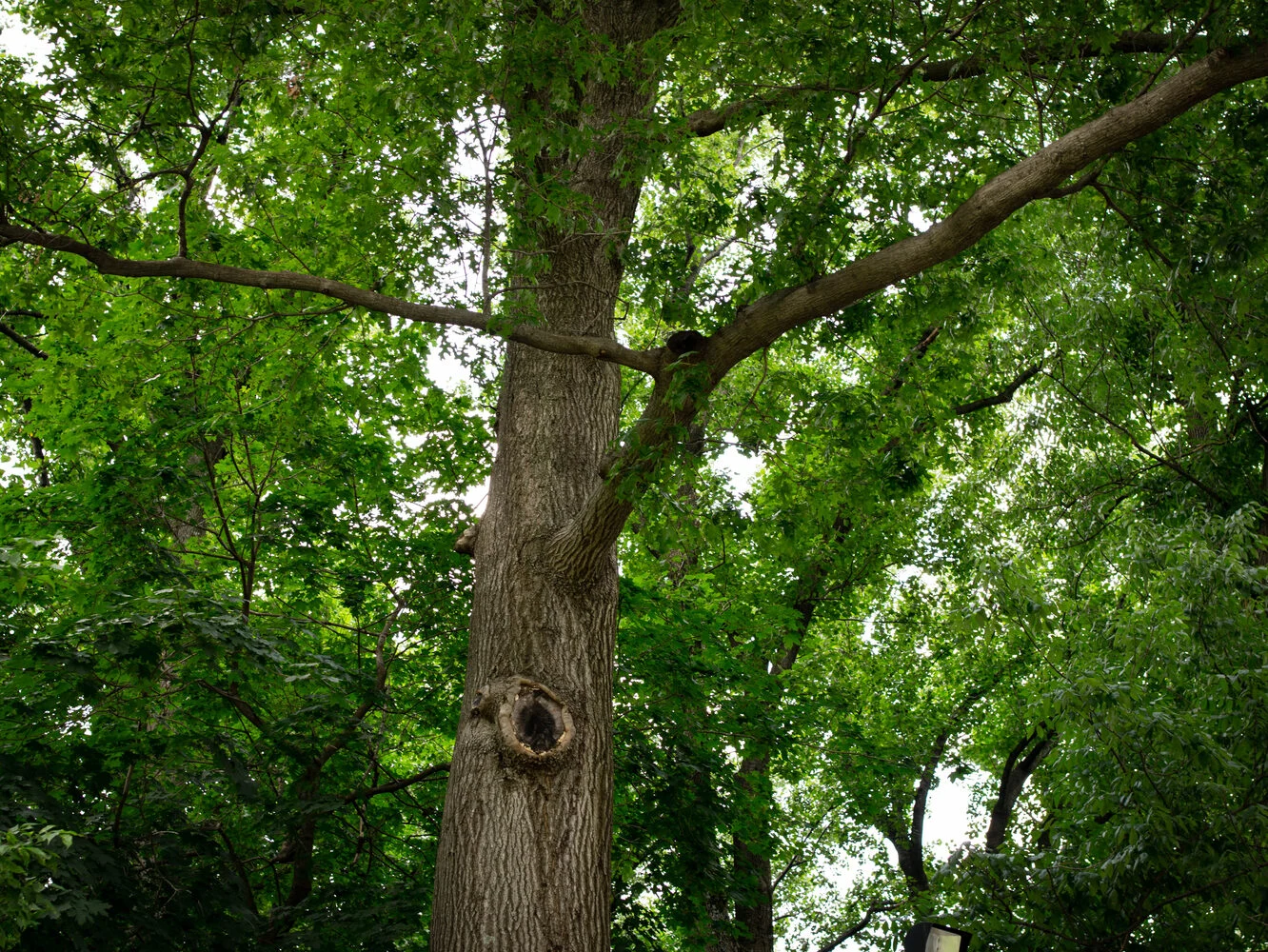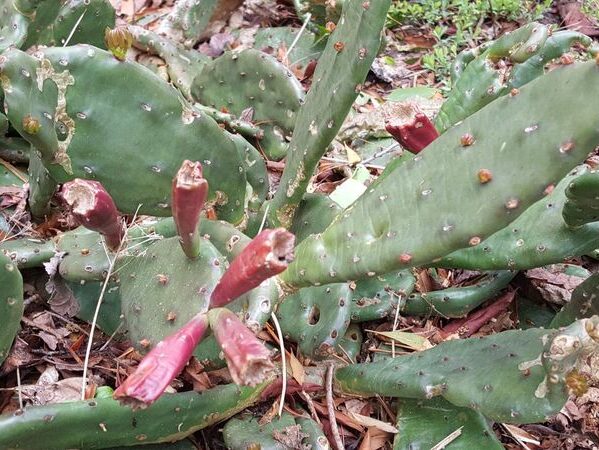 PRICKLY-PEAR CACTUS
The Prickly-pear is native to Maryland and can be found in the sandy soils of the coastal plain, as well as the rocky soils of the mountainous regions.
Look for this summer bloomer in the native plant collection of the Blair Garden.
Fauna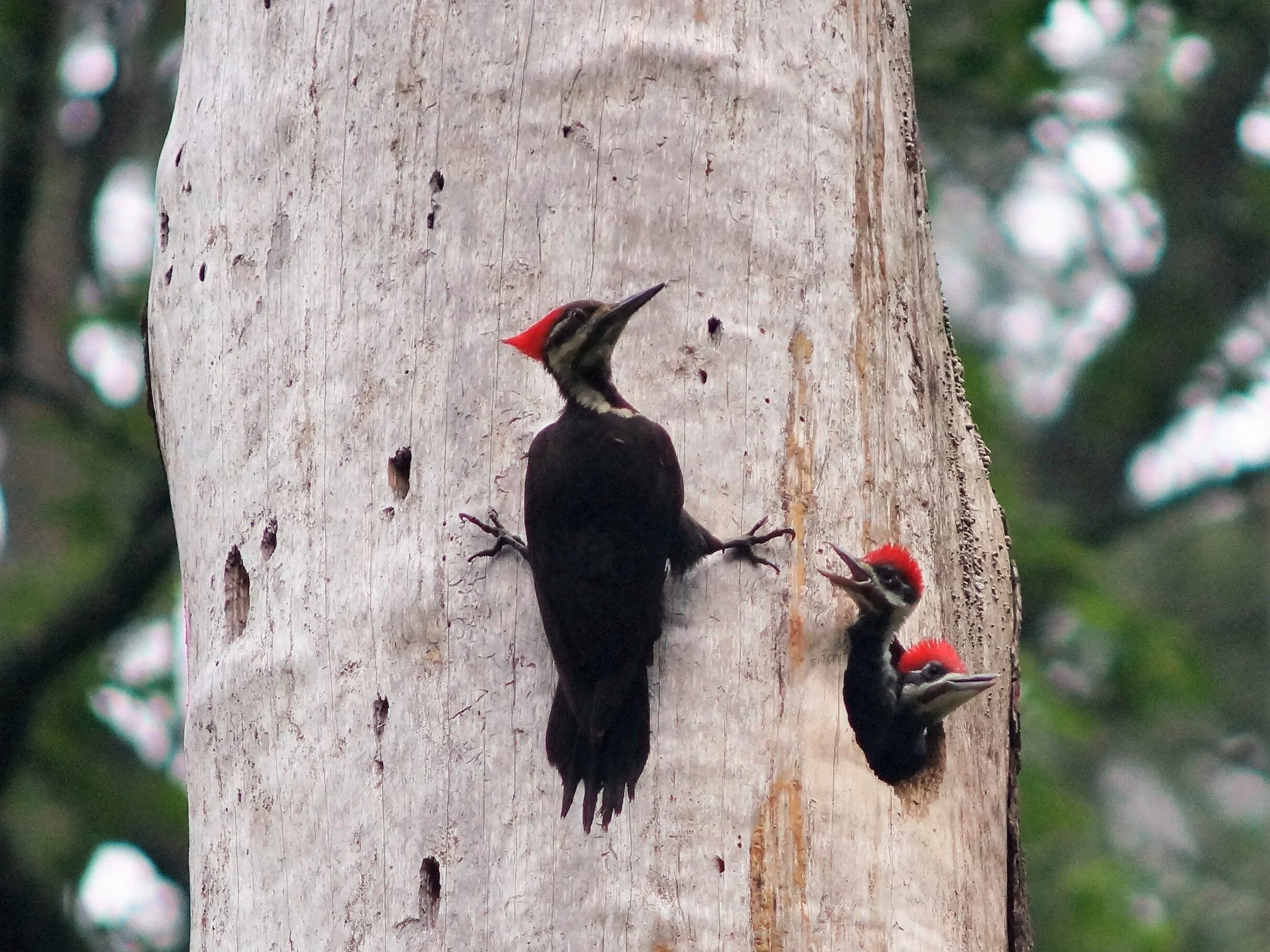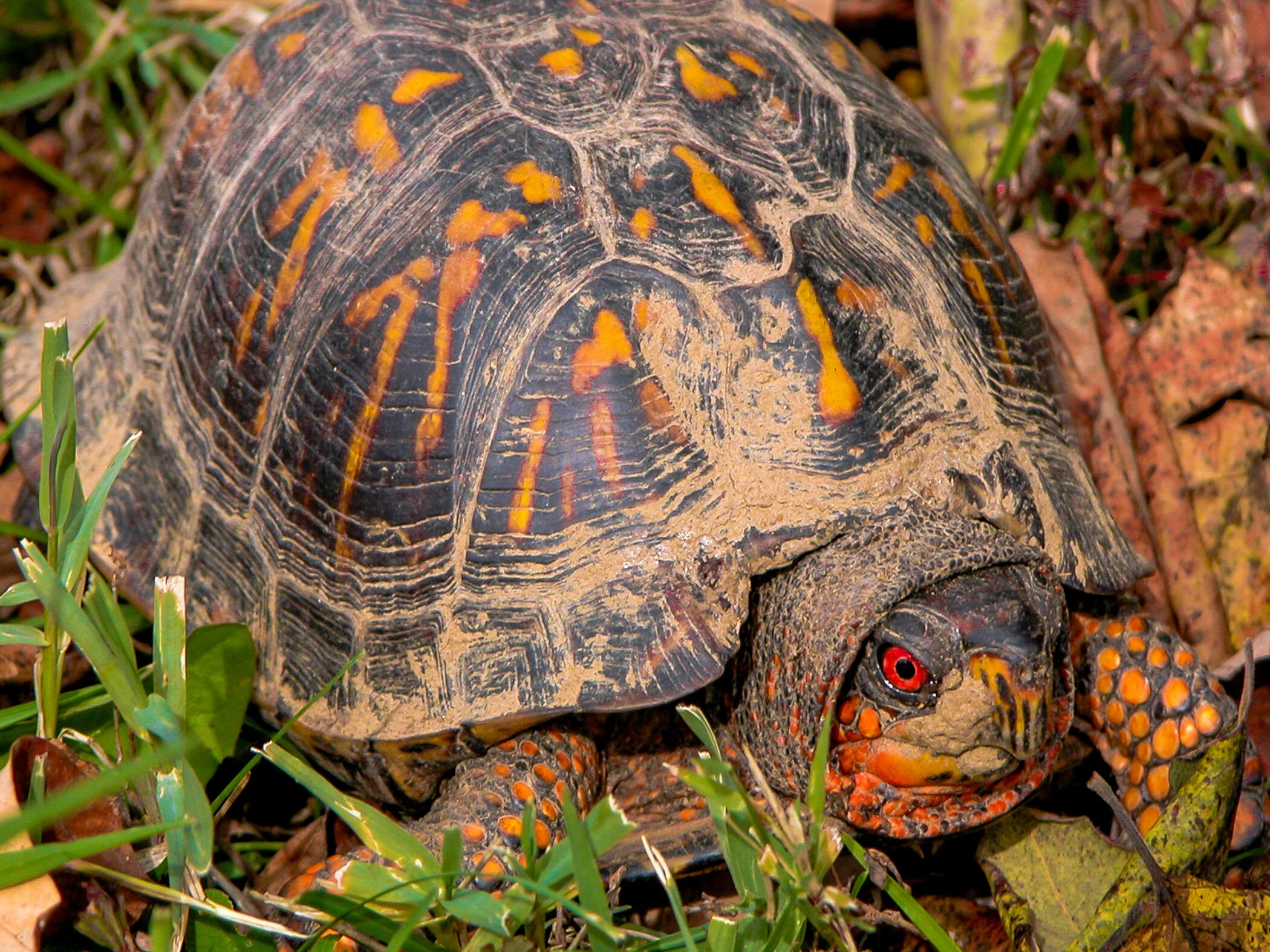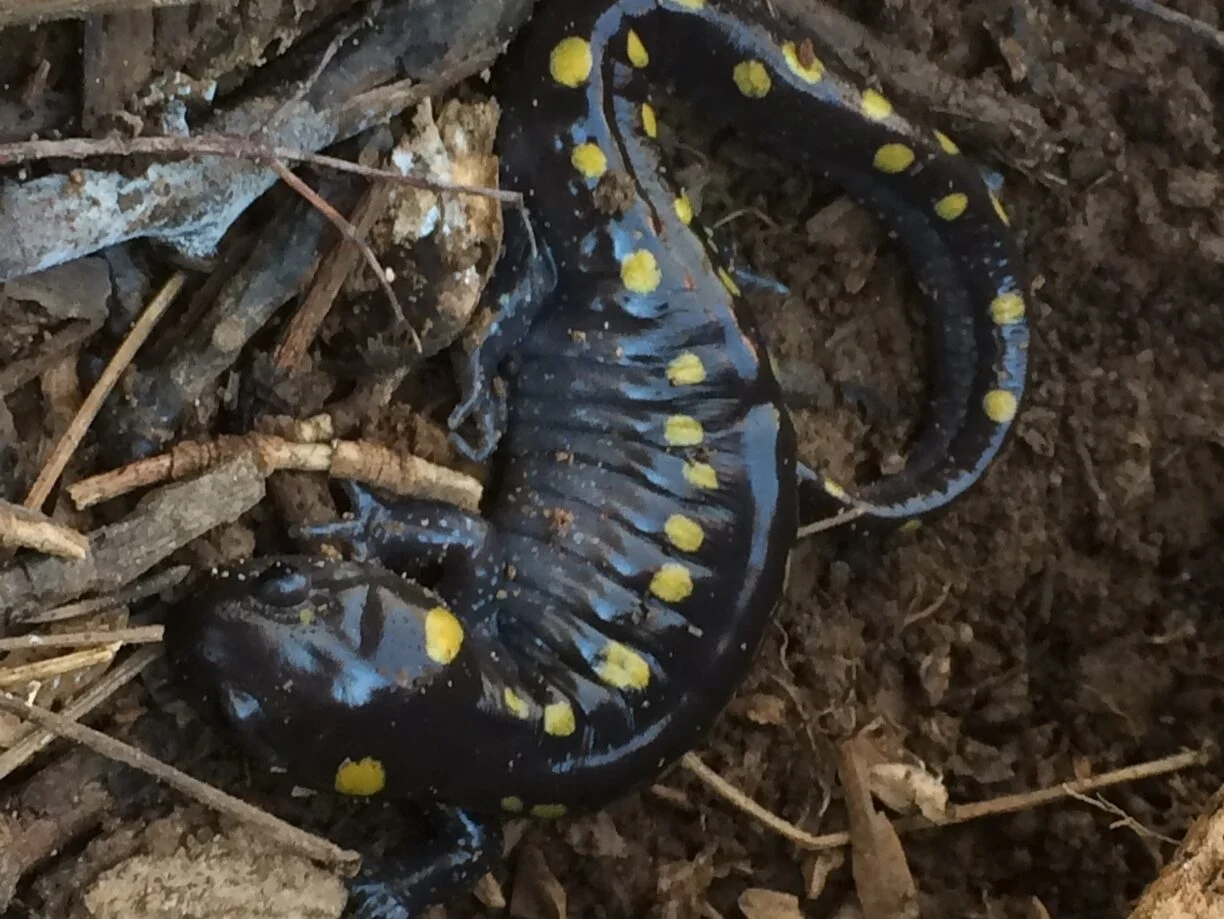 SALAMANDERS
The Yellow-Spotted Salamander spends most of its time underground, but between March and May they can be found under logs as they make their way to breed in the pond.
The other common salamander at our sanctuary is a Red-backed Salamander, which spends all of its time under logs and debris in the woods.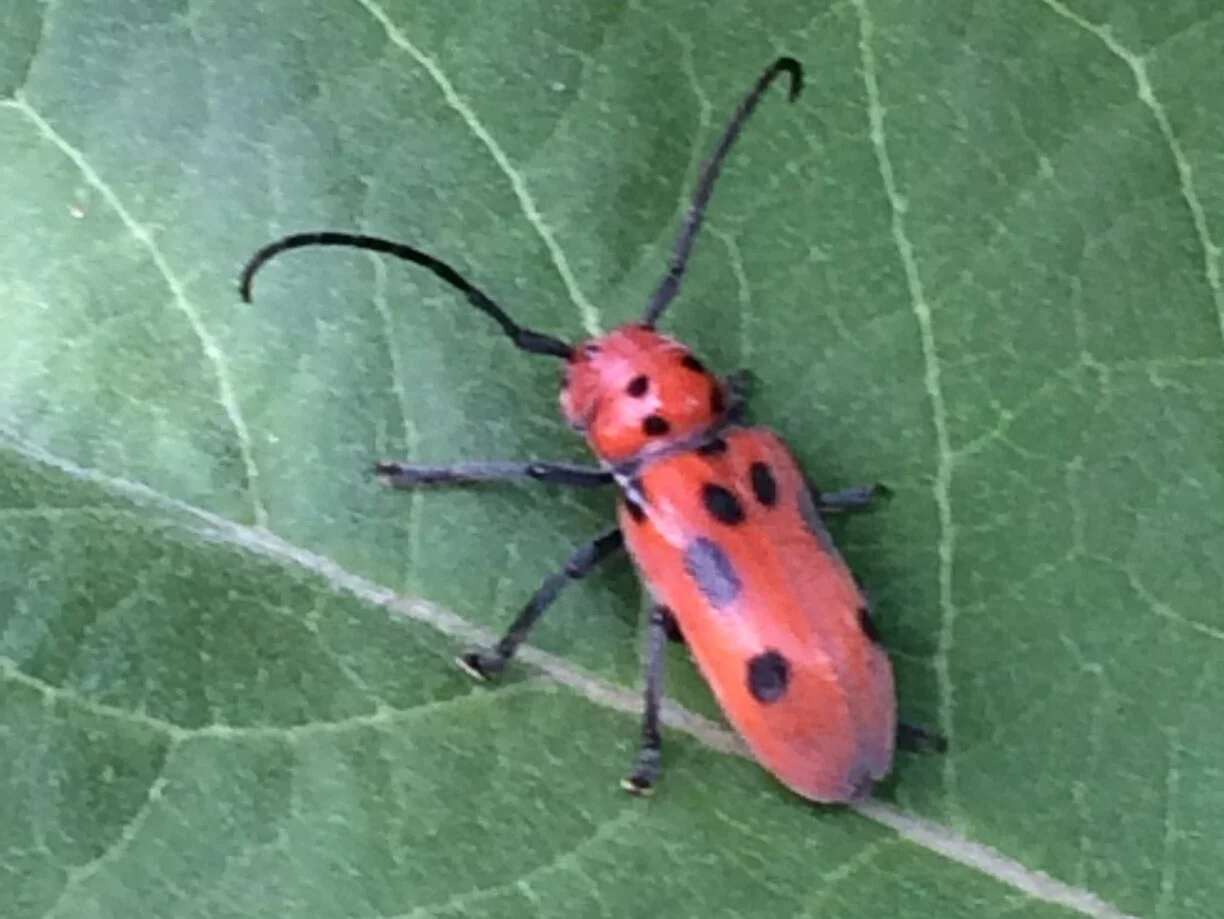 MILKWEED BEETLE
Look for the bright red milkweed beetle on the leaves of the plant for which it is named. Its coloring sends a warning signal to predators that it is toxic.
iNaturalist Observations at Woodend
Visit Woodend Sanctuary
8940 Jones Mill Road
Chevy Chase, MD 20815
Trails are open daily from dawn to dusk
Admission is free
If you are in Northern Virginia,
you also can visit our Rust Sanctuary
Thank you for leaving dogs and other pets at home