Nature Forward received a grant from the Society for Biodiversity Preservation (SBP) in January 2022 to purchase equipment for use by our volunteers who monitor streams in the Washington, DC Metro region. Our Water Quality Monitoring (WQM) community science program, which has been running for 30 years, helps fill data gaps in the freshwater stream monitoring done by government agencies and trains large numbers of volunteers to assess stream health. The goals of the program are to determine the health status of streams in the DC region, to raise the awareness of the region's residents about stream health, and to inform policymaking regarding stream protection.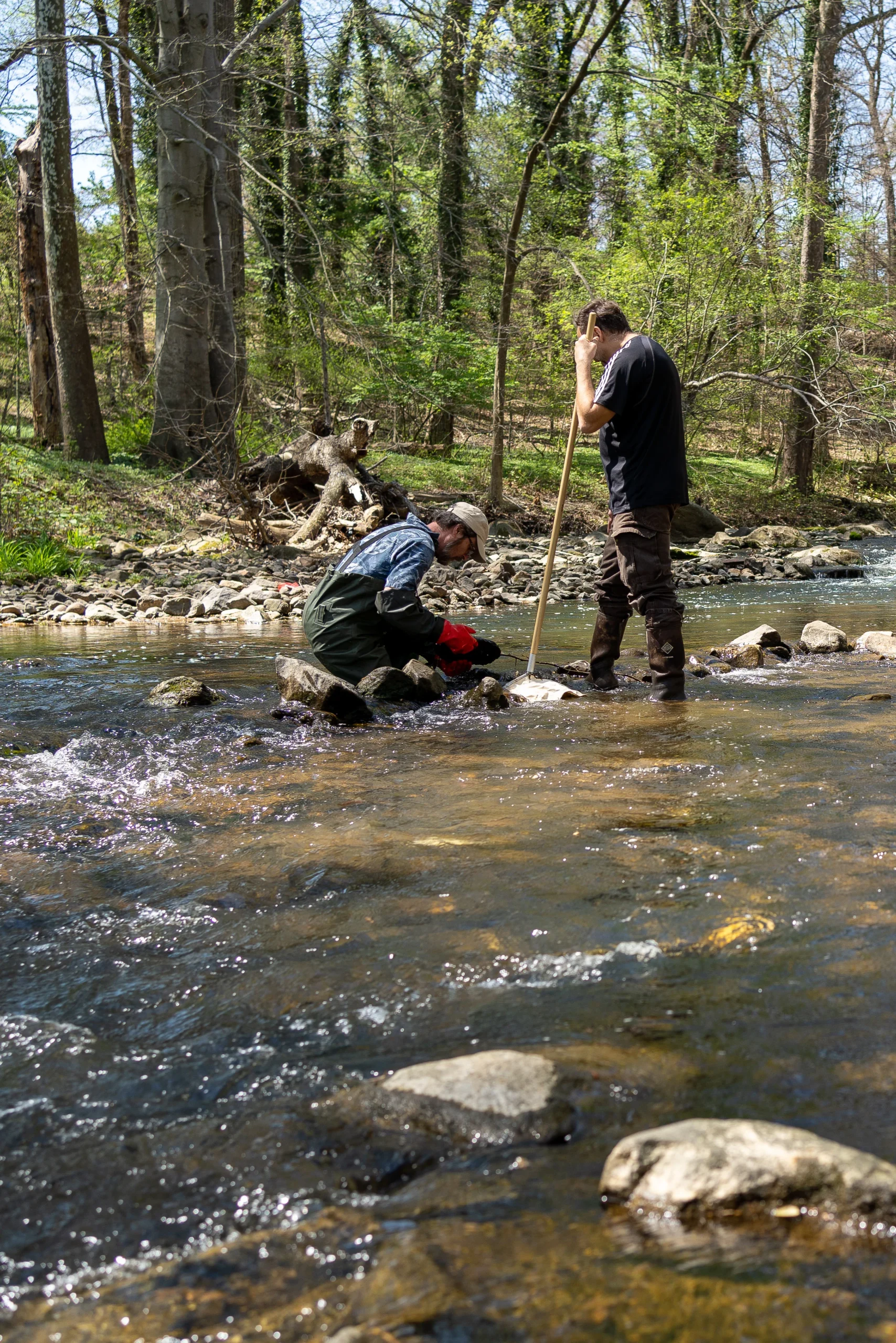 The monitoring network includes 28 stream sites spread across Washington, DC and Montgomery, Howard and Prince George's Counties in Maryland. Each team of volunteers monitors their site in April, July, October and, optionally, during the winter. Volunteers conduct aquatic macroinvertebrate surveys, complete habitat assessments, and record pH and air and water temperature data. More than 175 volunteers are active in a typical year.
We requested funding from the Society for Biodiversity Preservation to help replenish the inventory of equipment shared by our stream teams. Our monitoring protocol requires that the teams monitor during a relatively short timeframe each season, and, at times, volunteers have faced equipment shortages.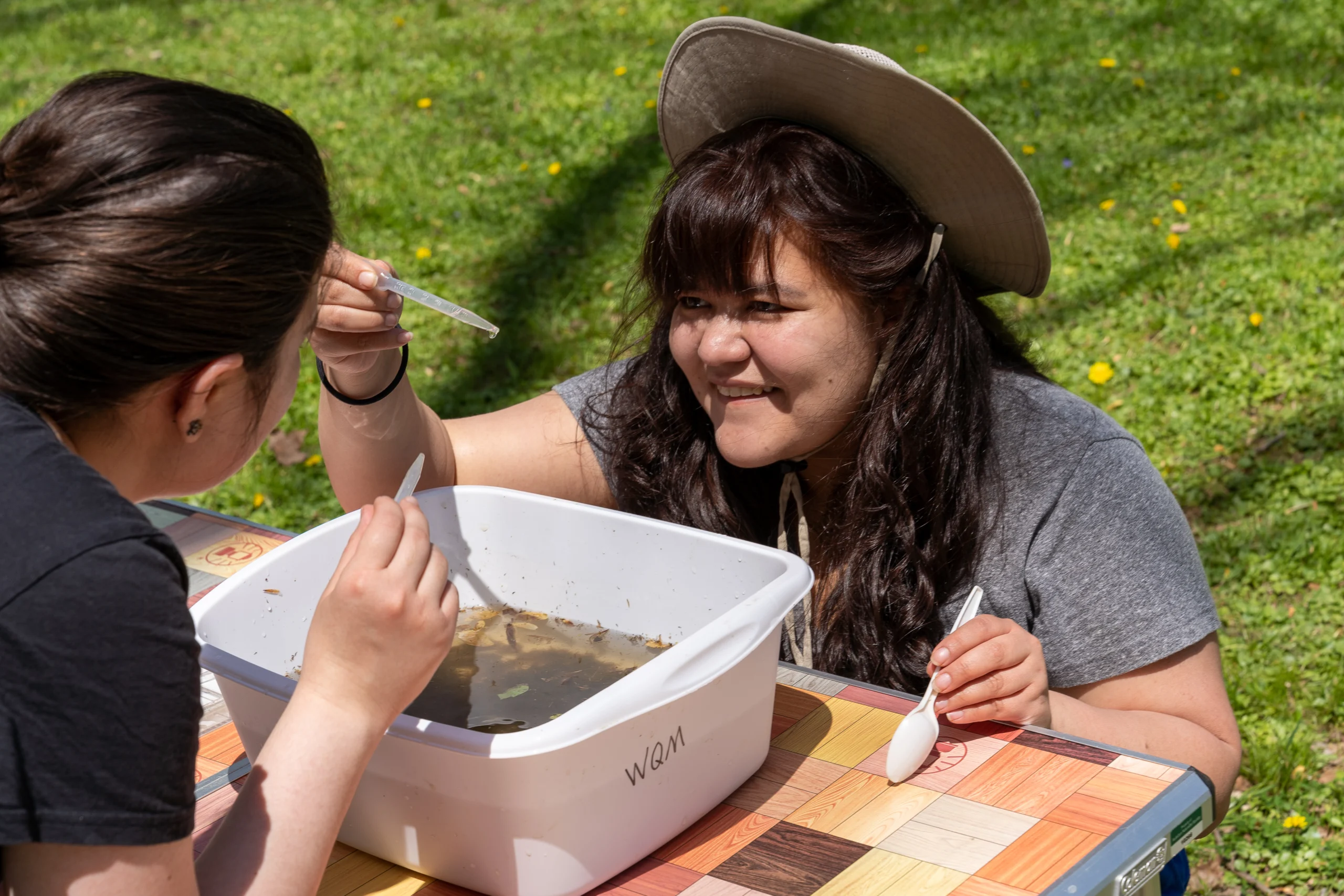 We are grateful for the grant which helped alleviate the inventory issue and gave us an opportunity to replace older, worn-out equipment. This had an immediate impact on equipment availability when our community science volunteers were squeezed into shorter than normal monitoring intervals due to inclement weather in April and July. Adding to our inventory was especially helpful this year as more teams returned to monitoring after taking passes due to Covid in 2020 and 2021 – and because we opened two new monitoring sites during April 2022. The two new sites have given us a foothold in Prince George's County and extended our monitoring efforts downstream from existing Montgomery County sites on Sligo Creek and Northwest Branch.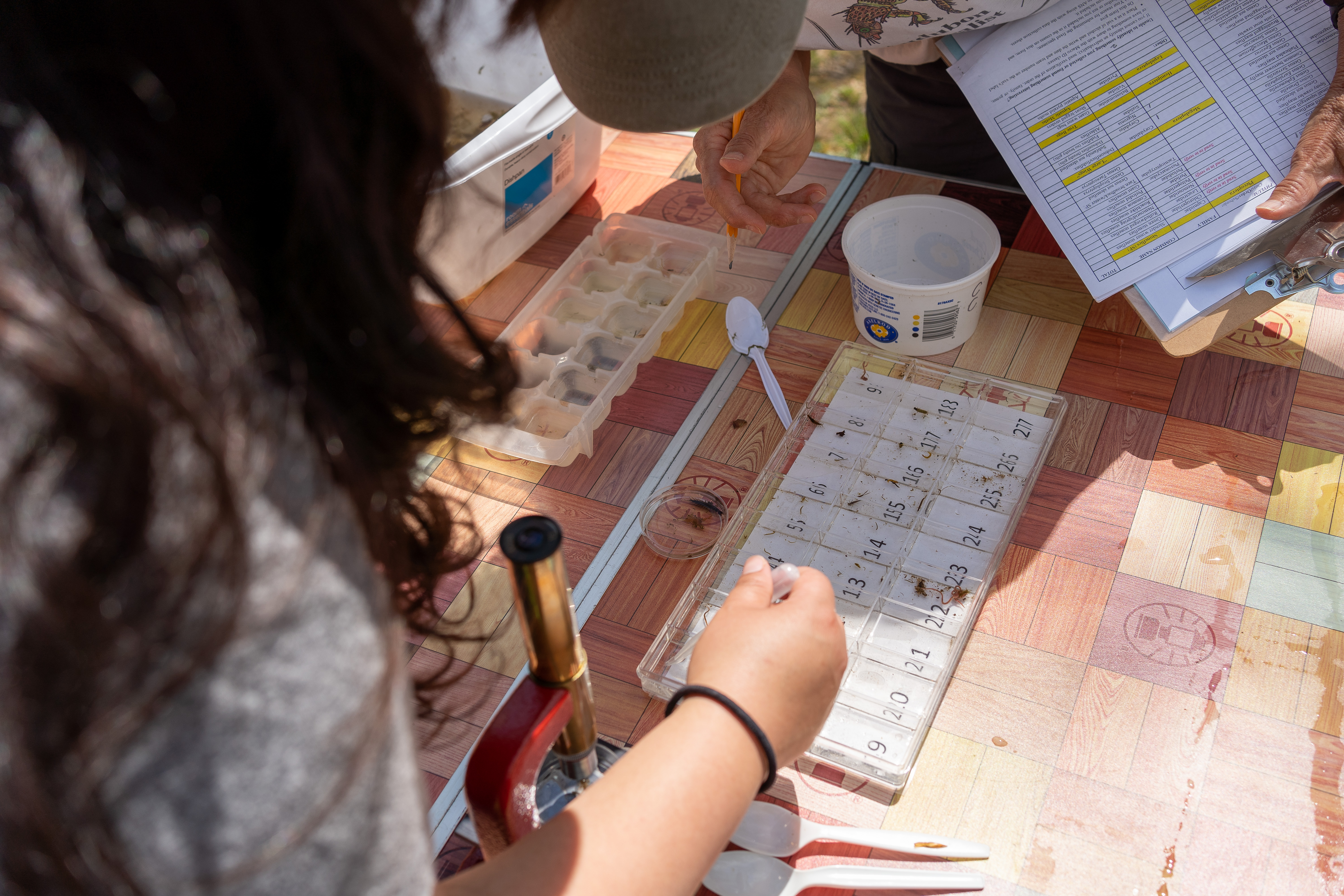 Our dedicated volunteers contribute to our database of stream health conditions. So far this year, we have submitted data from our benthic macroinvertebrate surveys to the Chesapeake Monitoring Cooperative's Chesapeake Data Explorer (where it is made available to the public and to state and federal agencies along with other volunteer-collected water quality data from throughout the Chesapeake Bay watershed), Montgomery County's Department of Environmental Protection, Montgomery and Prince George's County Parks Departments, and the National Park Service (for the Rock Creek Park sites in DC). Our monitors also serve as "eyes on the ground" by reporting incidents that negatively impact streams. During the fall monitoring season, they observed and reported an illegal dam on the Northwest Branch of the Anacostia River, a water main break along Little Falls Branch, and excess sedimentation in Dark Branch.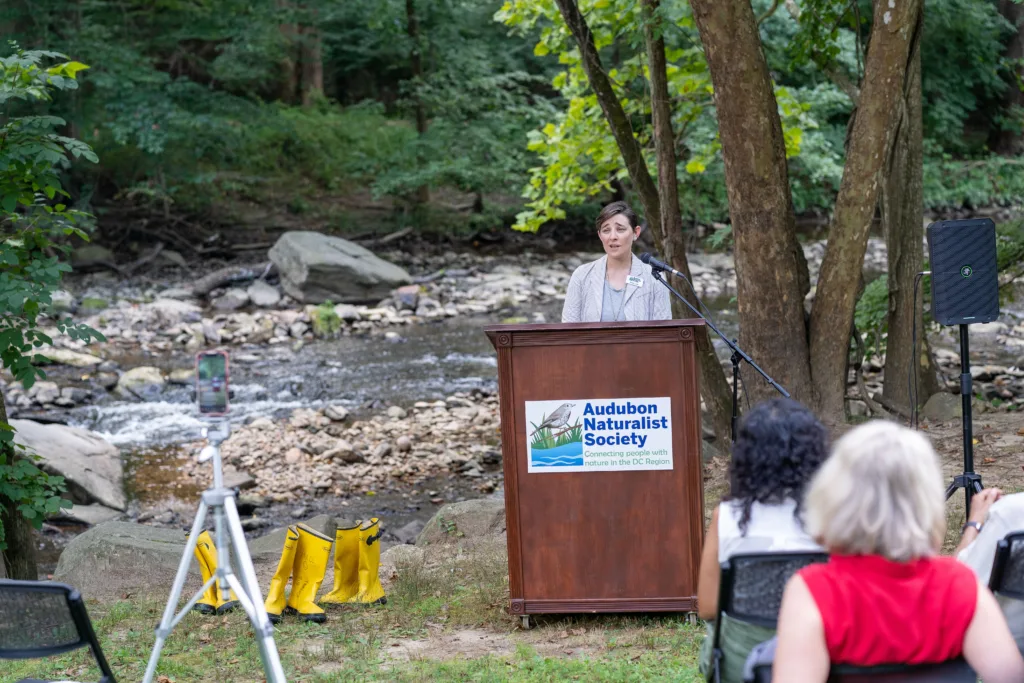 In August 2022, we released our first The Story of Streams report. Environmental stewards and advocates, elected officials and stream, parks, and stormwater agency leaders spoke at the release event. The Story of Streams highlights the need for less pavement, more trees and wetlands, and cleaner air in order to improve stream health. The report combines WQM data with data about climate, access to nature, and biodiversity and habitats, with a goal of spurring community action to protect local waterways.
We further leverage our community science program through community engagement at several high-visibility sites where passers-by regularly stop to ask our volunteers about what they are doing. During fall monitoring at our new Sligo Creek site, we were approached by a family of six who became so captivated by the aquatic macroinvertebrates that they stayed to help the team for over two hours. We are currently planning a pilot project to formalize this type of engagement by training new volunteers on public outreach and creating resources to encourage people who visit with our monitoring teams to take action to protect their precious stream resources.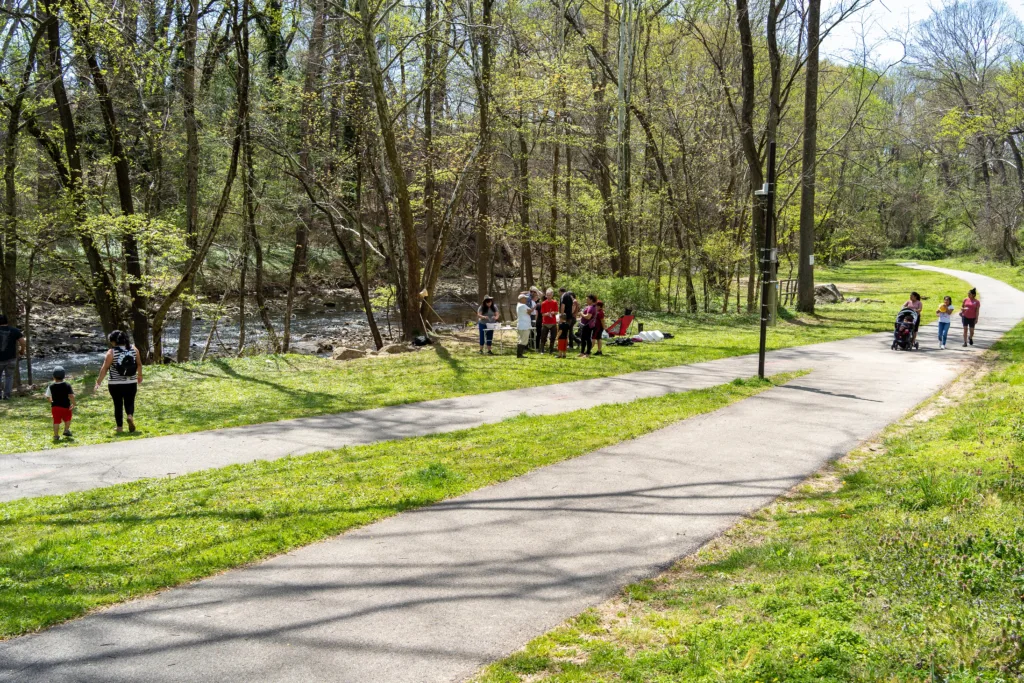 ---