Montgomery County and the State of Maryland have both just passed legislations to update their forest conservation laws. Both are historic wins for Maryland's forests, and both expand protections for forests, moving us closer to the golden goal of no net loss, meaning no more loss of forests. We highlight the main updates in each legislation, share lessons learned and what is next for forests in Maryland. We also provide an inside look into how forests are doing region-wide across VA and DC.
Montgomery County's 2023 Forest Conservation Law
On March 21st, 2023, the Montgomery County Council passed UNANIMOUSLY Bill 25-22E – Forest Conservation Trees. This bill was signed into law by County Executive Elrich on April 3rd, 2023. The new legislation updates the existing county's Forest Conservation Law (FCL) by creating four major changes which are: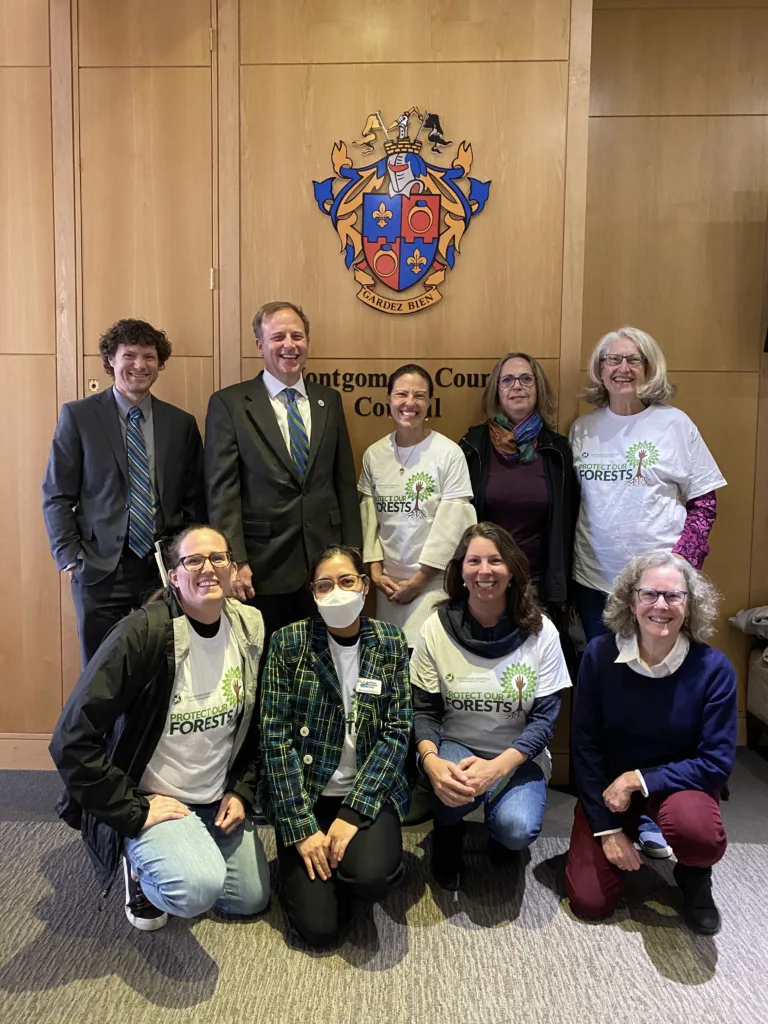 Expands Priority Forest protections

Exclude any development in environmental buffer areas.
Increase forest preservation in low density land use categories.
Increase forest replanting requirements in high density land use categories.
Require replanting of forests in all unforested stream valley buffers.
Allow landscaping to meet reforestation or afforestation (establishing a forest or stand of trees where previously there was no forest cover) requirements in equity focus areas.

Increases replanting ratios

Requires developers to replant any lost trees at a 2:1 ratio if reforestation occurs within the same watershed or another priority watershed; and
Requires developers to replant lost trees at a 2.5:1 ratio if the reforestation occurs elsewhere in the County outside of a priority watershed area.

Improves alignment with newly clarified rules for allowable forest mitigation banks per the Maryland Forest Conservation Act.
Makes other technical clarifications.
Learn more:
Montgomery County has been losing FAR more trees than we've gained in recent years! This legislation was long overdue.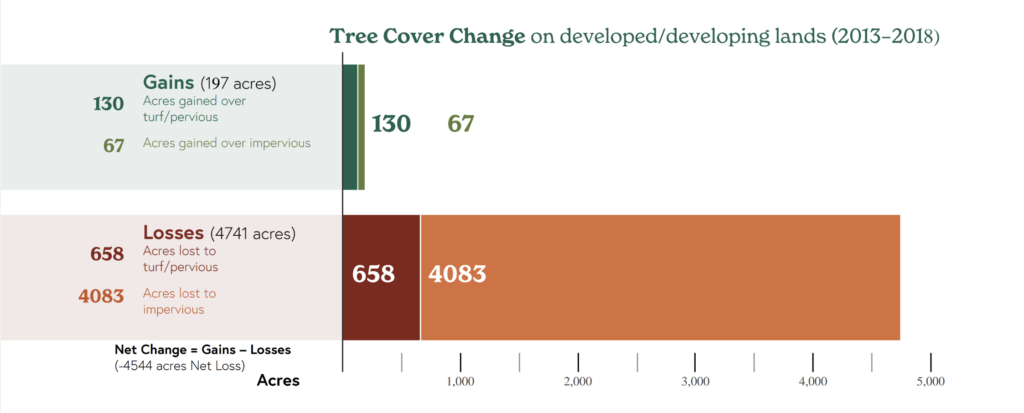 Maryland's 2023 Forest Conservation Act
Since 2017, Nature Forward has been actively pushing, in every Maryland General Assembly session, to update and modernize the Forest Conservation Act (FCA).
Finally, in November 2022, we got the push we needed when the Harry R. Hughes Center for Agro-Ecology of the University of Maryland released the Maryland Forest Technical Study Report. This study showed that 19,000 acres of forests has been loss in Maryland between 2013-2018. This study's findings motivated advocates and legislators to work and pass SB526/ HB723 Natural Resources – Forest Preservation and Retention legislation during the 2023 MD General Assembly. This legislation updates the state's FCA as follows:
Expands Priority Forest protections.

More protection for forests in stream buffers, steep slopes, wetland buffers, contiguous tracks of forests.
More protections for forests that are suitable for rare, threatened or endangered species.
Also focuses protections on forest suitable for forest interior dwelling species (FIDS) and Tier II & III watersheds.

Increases replanting ratios, which previously had allowed developers to replant fewer trees than they had cut down! Now there is:
Allows local governments a no-net loss of forests alternative (as long as they meet the state's requirements).
Allows for up to 50% of the mitigation obligation to come from preservation banking (which is a good midway compromise of allowing forest banks but put some constraints around it).
Learn more about the history of FCA reform since 2017: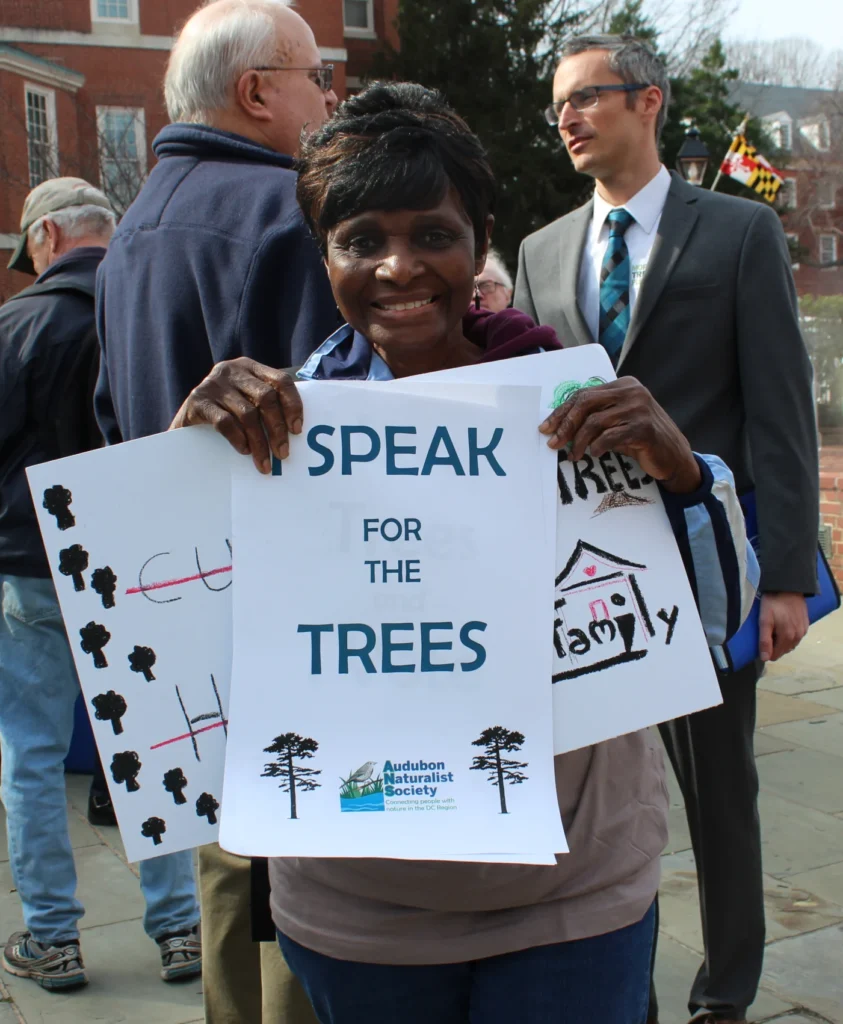 Lessons Learned
Nature Forward is proud of the part we played over the last 6 years in campaigning to update both of these laws. We have been a strong member of the statewide coalition, and a leader of the Montgomery County coalition.
Persistency. Both laws took a long time to get updated. The Maryland Forest Conservation Act (FCA) was enacted in 1991 and since then it had not been updated. The Montgomery County Forest Conservation Law (FCL) was enacted in 1992. The state level advocates have been working towards improving the state's FCA since 2017. The county advocates have been working about 3 years in updating the county's FCL. Perseverance to continue to push through downfalls, changes in staff and legislators, and having a clear goal to fight for forest protections were key to moving forward.
Coalition building. The recent updates for the county and state level forest laws could not have been made without thousands of advocates across the region throughout many years. It was curial to keep good communication within coalitions but also with external partners such as government agencies, local and state government, and a continuous never-ending diligence to explore and be open to dialogue to discuss options among all different stakeholders.
Keep up with latest research. The Harry R. Hughes Center's MD Forest Study (which itself was the product of compromise legislation in 2019) was the key that advocates needed to unlock more forest protections. Showing elected officials and stakeholders involved in this process irrefutable data, science, and facts was essential to finally moving these forest legislations forward.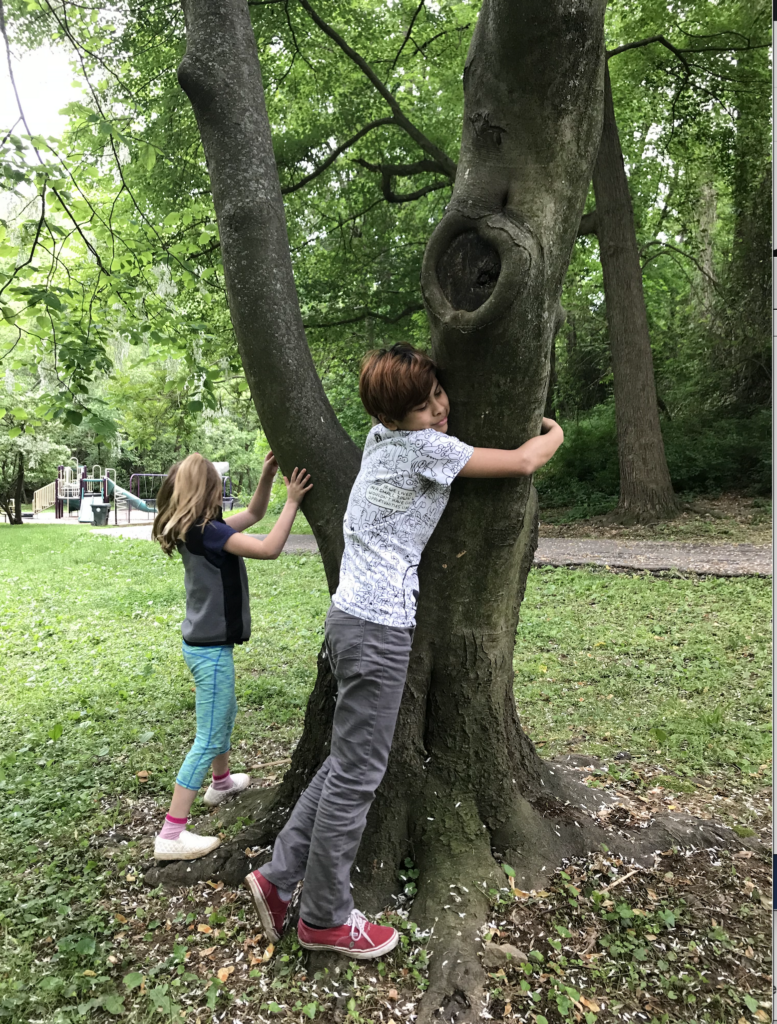 What's next?
In both cases, now the fun comes in the implementation and careful oversight that these new legislations are put in place into action. For Montgomery County, the next steps look like updating the two other forest/tree laws which are the Tree Canopy Law (which is managed by the MoCo Department of Environmental Protection) and the Roadside Tree Protection Law (which is managed by the MoCo Department of Transportation) (Read more on each of these two laws here).
There's also a lot more work on forest and tree policy needed across the region. Virginia's and Fairfax County's laws are badly in need of updates, and DC has been losing tree cover despite extensive planting efforts. Check out the Chesapeake Tree Canopy Network's new tree coverage change below:
Overall, although these have been historic forest protection gains in terms of no net loss of forests, meaning no more reduction of forests, we still need to work towards the net gain of forests, meaning the increase of forests. Only when we have net loss and net gain will there be a complete balance to protect our forests.
---