What are our streams like?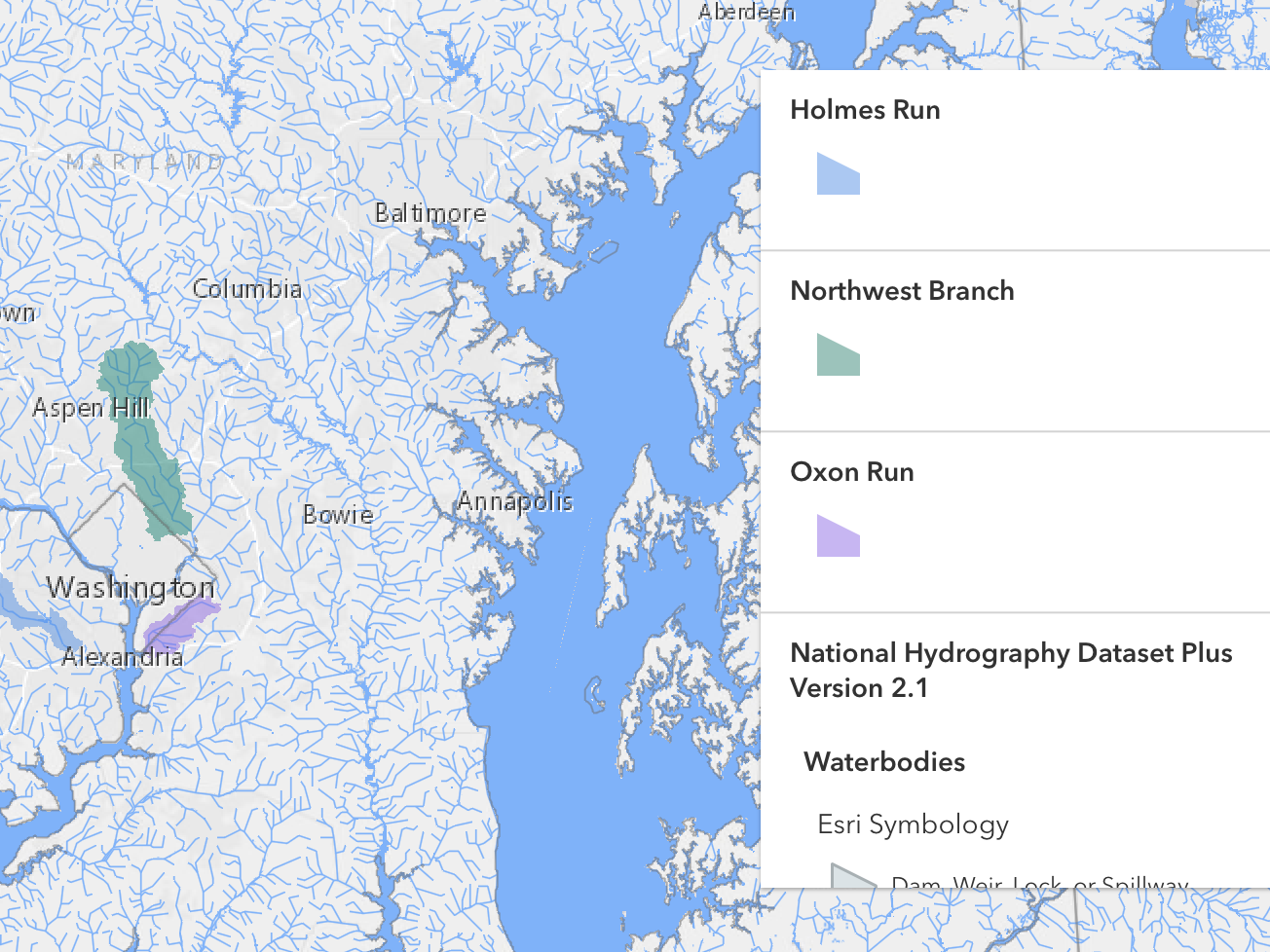 In the Introduction to the Story of Streams, we show the connections between the region's streams, the Chesapeake Bay, and the communities around them. For this pilot report, we selected three streams that encircle the DC region. All require safe water quality to support fish and other animal life, as well as safe human contact. They are essential recreational havens for the 6.4 million people that make up the DC metropolitan area. Their parks & valleys serve as wildlife corridors for fish, birds, mammals, and even insects moving between the Potomac and Anacostia Rivers and our marshes and forests.
To ultimately make these bigger rivers fishable and swimmable, we need to understand the health of their tributaries and what individuals and communities can do to help.
Holmes Run
---
Northwest Branch of the Anacostia
---