Manage You Land Like an Ecosystem Boss
Gardener Barbara Schubert:
Plenty of Pretty in the Green (and Sometimes Messy) World of Native Plant Gardening
Gardener Barbara Schubert's 16-year-career in the play of native plant gardening took root as a volunteer.
Schubert was a charter member of the Georgia Native Plant Society. After she relocated to Maryland, she dug deeper into the world of native plants by volunteering at NF in the early days of its Blair Native Plant Garden. She also volunteered with a gardening project at the University of Maryland. When that project closed, volunteers were taken in by the Montgomery County Parks Department's Pope Farm Nursery.
Schubert, who grew the "wasteland" of her backyard into a native plant sanctuary, appreciates the vitality of native plants, which grow and develop naturally in particular regions. "If you plant them in the right spot, native plants are very hardy and most of them come back to get stronger and bigger every year," she says, adding, "When you buy flowers that last for only a year, you have to keep buying and planting. Most native plants come back every year. But they bloom for one season, so you want to have a variety for each season."
Until recently, finding native plants was an uphill battle. "But now, even Home Depot, other hardware stores, and certainly many garden centers, are adding more and more native plants," Schubert says.
Still, some people aren't sure what to expect from an abundance of native plants. The green masses found in shady native gardens made it hard for Schubert's husband to cross over to the indigenous side. "Ordinary people want so see mostly colorful flowers, even my husband," Schubert recalls. The sometimes unmanicured look threw him for a loop. "When I told him it was better to leave the leaves (instead of raking them), he said, 'Oh, it's so messy!' Honestly, he'd be in the woods wanting to pick up things because he thought it was messy," Schubert says, laughing.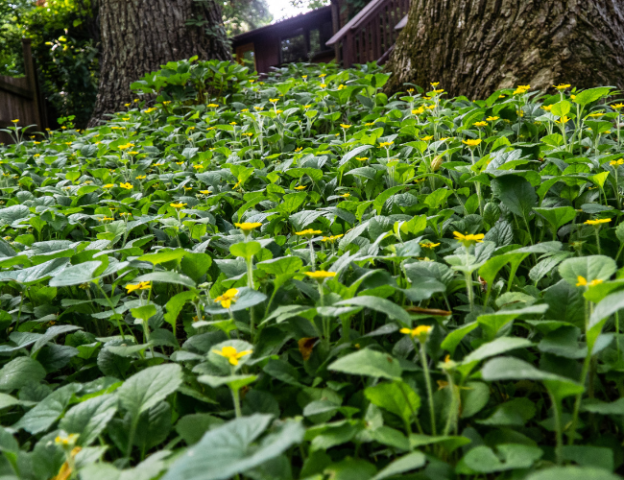 Native plants create a sea of green and yellow ground cover at Barbara Schubert's Silver Spring home. Photo by Ben Israel.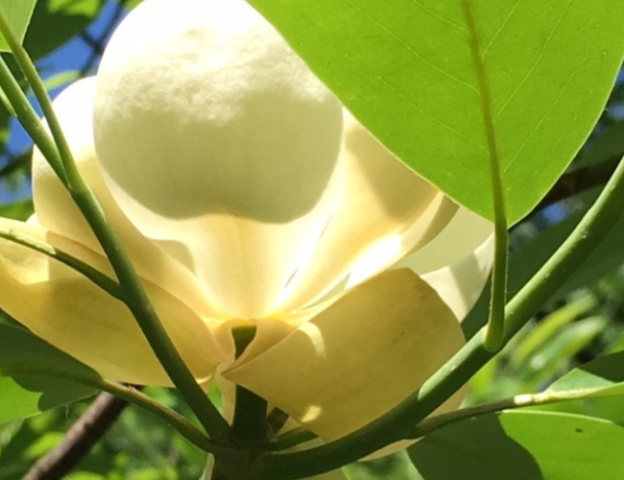 Sweet Bay Magnolia photographed by Barbara Schubert at her Silver Spring home.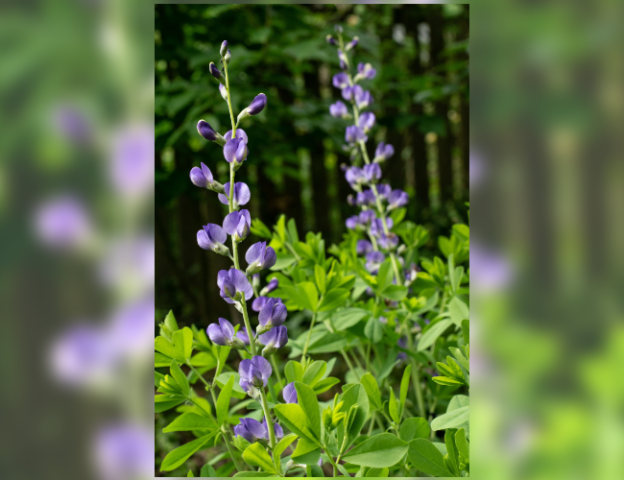 False Indigo photographed by Ben Israel at Barbara Schubert's home landscape in Silver Spring.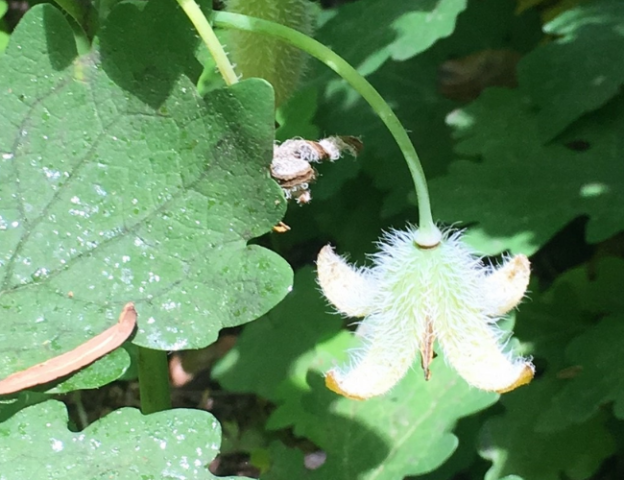 Woodland Poppy Seed with pod opening. Photo by Barbara Schubert.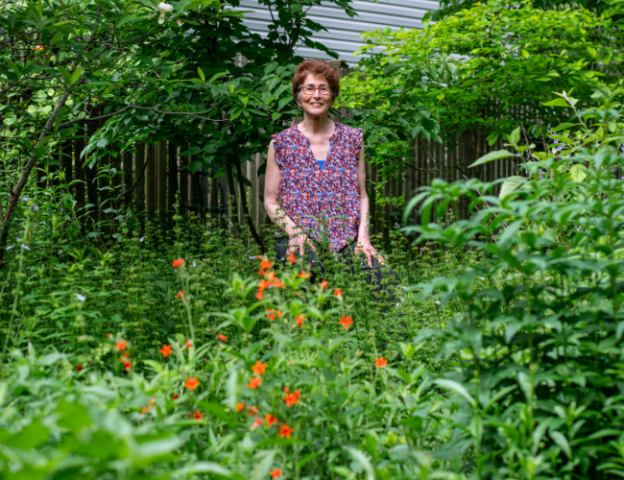 Barbara Schubert in her garden with fire pink native plants. Photo by Ben Israel.
Native Columbine. Photo by Barbara Schubert.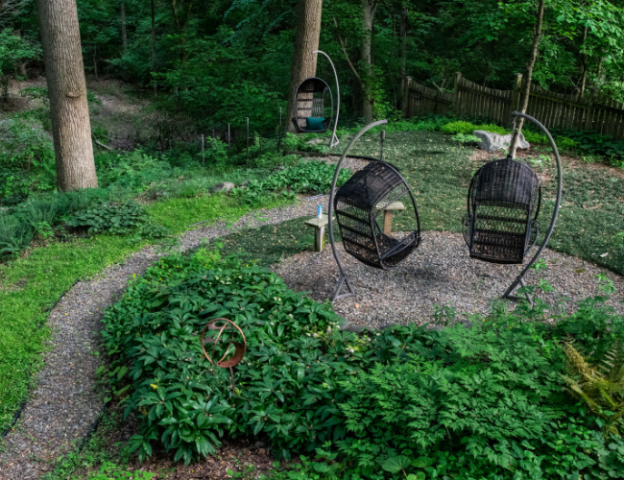 Two wicker swing chairs provide a relaxing way to view the native plant surroundings at Barbara Schubert's home. Photo by Ben Israel.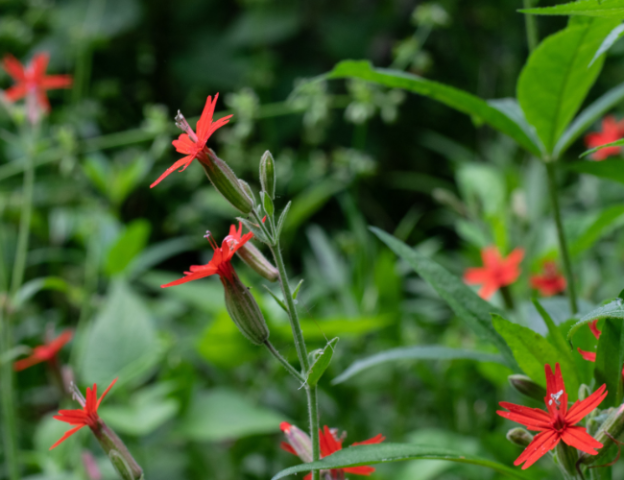 Fire Pink, a native plant photographed by Ben Israel at Barbara Schubert's home sanctuary.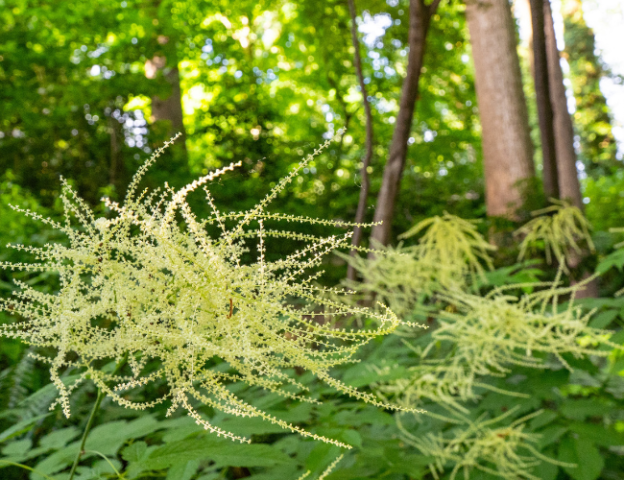 Goatsbeard is among the native plants included in Barbara Schubert's wonderful garden sanctuary.
A view of Barbara Schubert's amazing backyard featuring native and non-native plants. Photo by Ben Israel.
Yet there are plenty of colorful and resplendent native plants that attract fields full of oohs and aaahs, such as "cardinal flowers, which are bright red and very showy, goldenrods, asters, wild columbine, foam flower, and Christmas fern," Schubert says.
And there are plants that can provide ground cover – meaning you'll never have to mow again, which is much better for our ecosystem — such as green-and-gold, stone crop, creeping woodland phlox, and lyre leaf sage.
"My goal is not just pretty but to provide food for the critters," the gardening guru concludes.
Which is all part of the grand ecosystem management scheme to fight the climate crisis by cultivating oases of healthy habitat. Like a boss.
-By Caroline Brewer, Managing Editor of the Naturalist Quarterly
Read more about Barbara on page 36 of a special Climate Crisis Edition of The Naturalist Quarterly and see below for resources and links to help you take action.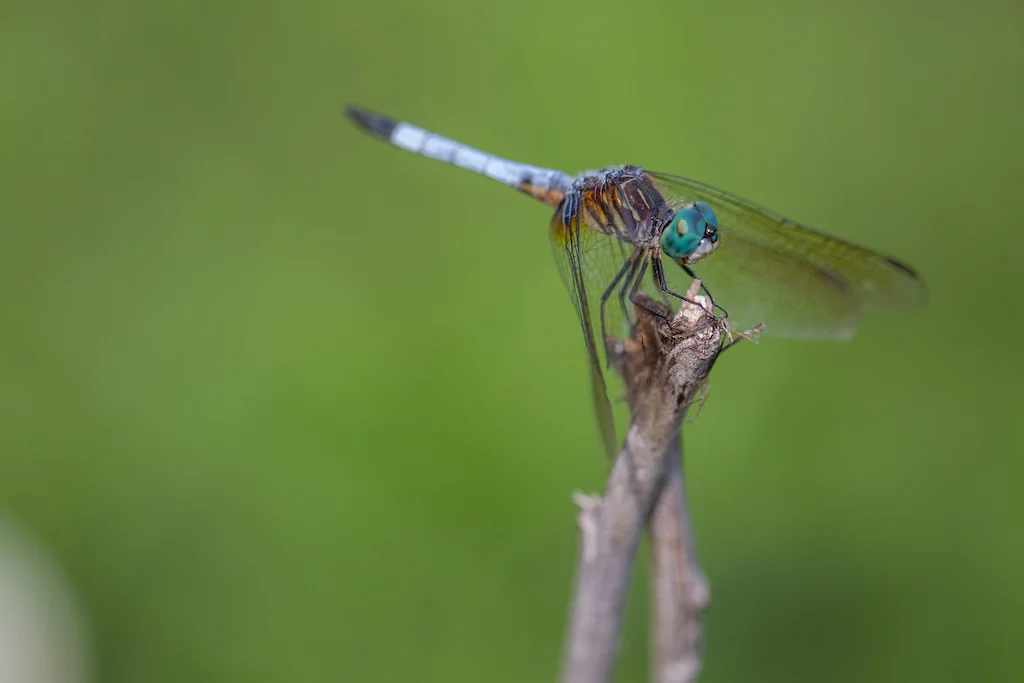 "Neatly trimmed lawns are practically useless to humans and wildlife."
Problem: We are destroying trees and wildlife habitat that capture large amounts of carbon emissions, filter pollutants from air and water, and soak up stormwater.
Solution: Become an Ecosystem Boss
Helpful Links
Find More Resources
Our special Climate Crisis/Climate Change edition of The Naturalist Quarterly offers insights and wonderful examples of how you really can make a difference! Please read our special issue and then use this website to find more information and links.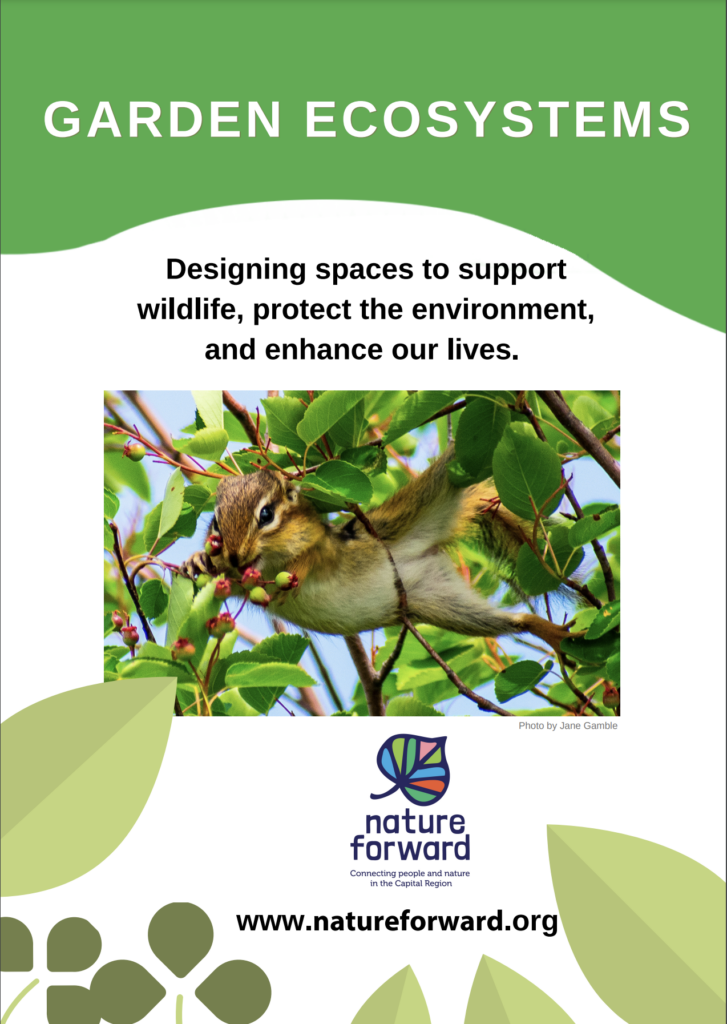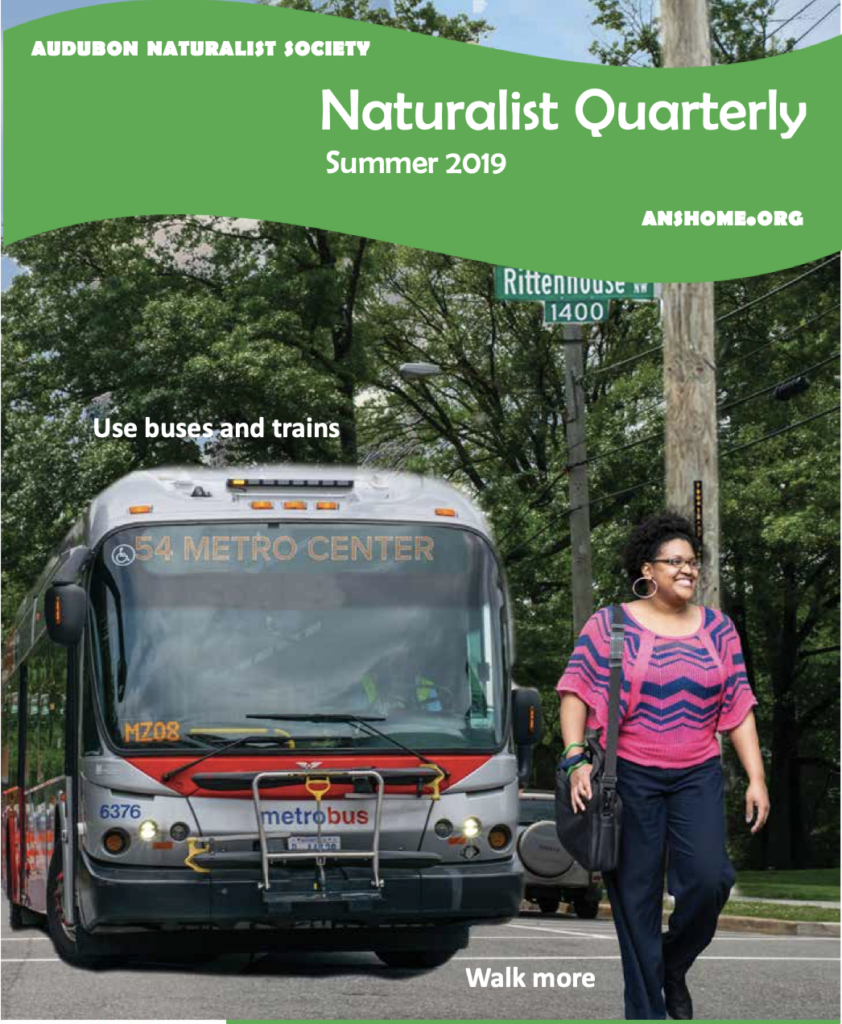 The Naturalist Quarterly:
Climate Crisis Special Edition
Click below to download the file